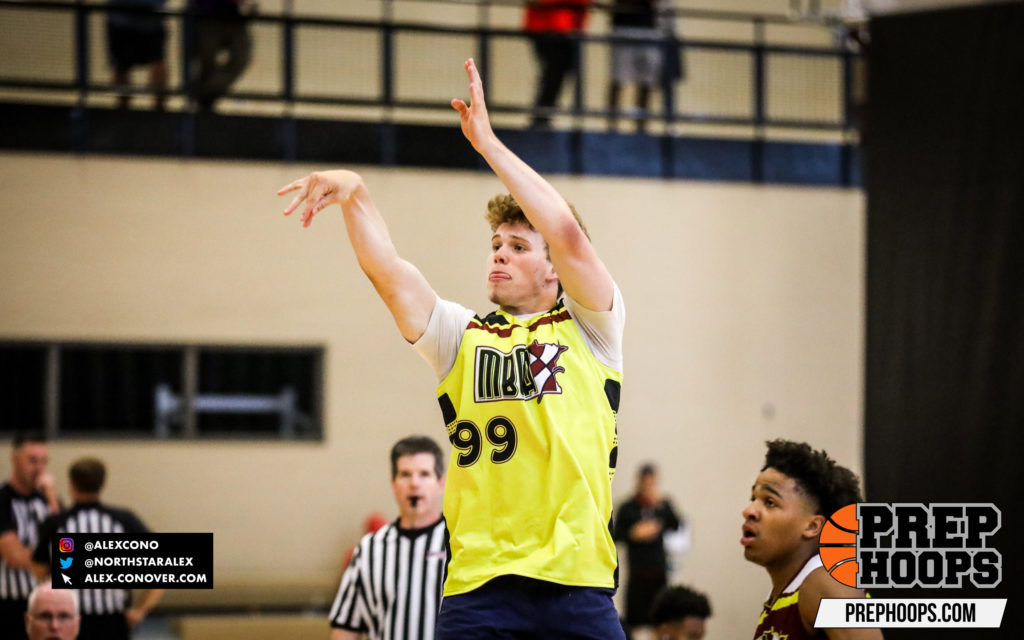 Posted On: 09/7/21 4:36 PM
Class A basketball's elite backcourt duos!  The playmakers you should know around the state!
Deer River (1).  A big reason we feel that the Warriors will enter a top Class A team and a top state contender is the depth of talent, especially at guard.  Mason Olson Mason Olson 6'0" | SG Moose Lake/Willow Lake | 2021 State MN , Sam Rahier Sam Rahier 5'10" | PG Deer River | 2023 State MN , and Mikhail Wakonabo Mikhail Wakonabo 6'4" | SF Deer River | 2022 State MN are all back for the team with potential to be special as upperclassmen.  Then you have Ty Morrison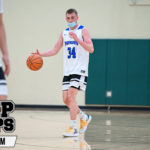 Ty Morrison 6'4" | SG Deer River | 2022 State MN who can play all over the court. Morrison was the point guard for the Playmakers North this summer. 
Fertile-Beltrami (2).  We have the Falcons as a top ten squad and it's all about the all league level guards: two are seniors (Everett Balstad and Rylin Petry) and two are sophomores (Derek Sorenson and Caiden Swenby).  All four of these players will be able to attack, put points on the board, and create for others. 
Sleepy Eye-St Mary's (3).  One of the better players in Class A basketball next year will be Trent Steffensmeier Trent Steffensmeier 6'0" | SG Sleepy Eye Saint Marys | 2022 State MN .  Trent gets to the rim and plays with good pace.  He and returning double figure scorer Kaleb Wait (a junior) will try and take SESM back to state. 
Hayfield (4).  The defending champs return four starters and three of them are guards: Isaac Matti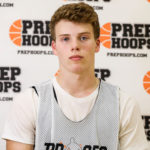 Isaac Matti 6'1" | SG Hayfield | 2023 State MN , Kobe Foster, and Ethan Pack Ethan Pack 6'1" | SG Hayfield | 2023 State MN .  Matti is now a junior and will take over the role of top playmaker on the squad. 
BBE (5).  The Jags are now in 6A and you can be sure that all the teams in that section noticed and thought, dang it.  With Ashton Dinghmann, Kaden Pieper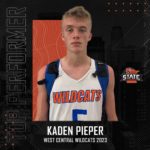 Kaden Pieper 6'3" | PG BBE | 2023 State MN , and WIll Vanbeck all returning BBE is a top ten level squad entering the season. 
Mankato Loyola (6). Everybody knows the name Lawson Godfrey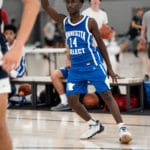 Lawson Godfrey 6'1" | SG Mankato Loyola | 2023 State MN after his strong sophomore season followed by a quality 16u year.  Godfrey and senior Kolton Kunz will make Loyola a contender and a top backcourt. 
Central Minnesota Christian (7).  Case Mulder Case Mulder 5'10" | PG Central Minnesota Christian | 2022 State MN and Ben Van Eps led the Jays to state as juniors.  Now as seniors this duo is hoping to take the team back to state and hopefully contend for a state title.  Mulder will be a three time all league player. 
Cass Lake-Bena (8).  The Panthers return just about everything from last year's top ten team and that includes a sophomore guard pair that is on a list of backcourts that are mostly veterans.  Those players are sophomores Dominic Fairbanks and Kaydin Lee.  
Duluth Marshall (9).  Jasper Timm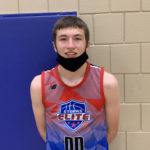 Jasper Timm 6'4" | SG Duluth Marshall | 2022 State MN is the 20ppg guy back for the Hilltoppers and returning with him will be Alex Olson and Mason Boos, both of which are seniors just like Timm.  Expectations are high for Marshall. 
New York Mills (10).  Tate Olson Tate Olson 6'5" | SG New York Mills | 2022 State MN has a chance to be a first team all state player as a bigger guard that scores all over.  Olson and Jonah Johnson are an all league honored (twice over) backcourt and they will win a lot of games. 
Mt. Iron Buhl (10).  The Rangers of the Arrowhead Conference have one of the better Class A scorers in Asher Zubich Asher Zubich 6'1" | SG Mountain Iron-Buhl | 2023 State MN as well as a steady ball handler and playmaker in Nikolas Jesch Nikolas Jesch 5'10" | PG Mountain Iron-Buhl | 2023 State MN .  
Lac Qui Parle Valley (10).  The Eagles are another team with a senior backcourt coming off a strong season.  Kaiden Allpress and Landon Schirm are those two seniors with Schirm as the passer and Allpress as the scorer.