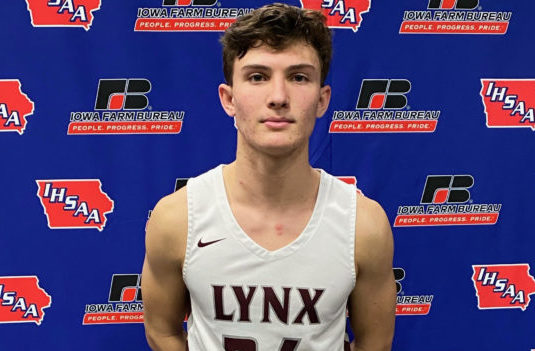 Posted On: 09/16/21 8:00 AM
2022 Austin Hilmer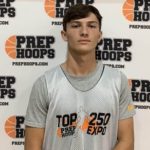 Austin Hilmer 5'11" | PG North Linn | 2022 State IA & 2023 Tate Haughenbury Tate Haughenbury 6'3" | PF North Linn | 2023 State IA (North Linn)
Following the graduation of Austin Miller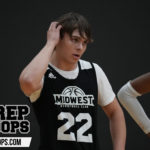 Austin Miller 6'2" | PF North Linn | 2020 State IA , the Lynx had a big hole to fill in the paint on both ends of the floor. Enter Tate Haughenbury Tate Haughenbury 6'3" | PF North Linn | 2023 State IA , who put together a sensational year last season, helping lead the Lynx to a runner-up finish while averaging 15.6 points, 6.1 rebounds, and shooting 65% from the floor. He's the beneficiary of a lot of assists from Hilmer, who was second in the state, dishing out 208 helpers last year. Hilmer's ability to break down the defense, get to the rim and dump it off for easy buckets helps lead to Haughenbury's eye-popping efficiency. 
2022 Leo Dodd Leo Dodd 5'11" | PG Janesville | 2022 State IA & 2022 Wiley Sherburne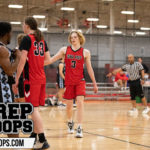 Wiley Sherburne 6'4" | PF Janesville | 2022 State IA (Janesville)
Another guard-big combination that thrives is this one from Janesville. Dodd, a 5-11 lead guard, led the state with 209 assists last year, and a big chunk of those went to Sherburne, an efficient 6-4 forward who shot 61.5% from the floor last season.