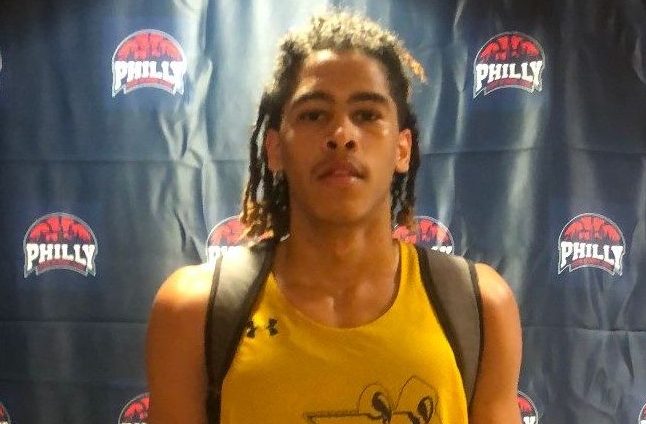 Posted On: 09/24/21 11:23 AM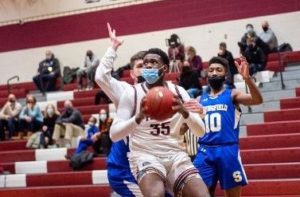 To say that the "Big 64 Showcase" has expanded, is an understatement.
The once "local" hoops event had traditionally featured a slate of matchups involving 64 (give or take a few) of the best high school teams from southeastern Pennsylvania. In 2021 the 'Big 64 Showcase" has more the doubled in size and this weekend basketball action at this fantastic event will include 130 teams from all over the Mid-Atlantic region. Typically, this event is staged at the two gyms on West Chester University's campus. But with the expanded 2021 event field, the Glen Mills School will function as an additional location.
Below is our preview of eleven "Big 64 Showcase" games featuring SEPA prospects that we have deemed "must see" contests.
Saturday, Sept. 25
West Chester Univ. Rec Center
Life Center (NJ) vs. Archbishop Ryan: LCA is a traditional New Jersey basketball factory which this year features 6'7" scoring wing prospect Justin Hawkins. Last year Ryan rode a senior dominated lineup to the PIAA 5A championship game. Leading the rebuild at Ryan are Jalen Snead Jalen Snead SG Archbishop Ryan | 2022 State PA Demetrius Lilley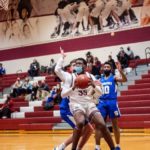 Demetrius Lilley 6'8" | PF Lower Merion | 2022 State PA from Lower Merion. Photo: Lower Merion Athletics[/caption] To say that the "Big 64 Showcase" has expanded, is an understatement. The once "local" hoops event had traditionally featured a slate of matchups involving 64 (give or take a few) of the best high school teams from southeastern Pennsylvania. In 2021 the 'Big 64 Showcase" has more the doubled in size and this weekend basketball action at this fantastic event will include 130 teams from all over the Mid-Atlantic region. Typically, this event is staged at the two gyms on West Chester University's campus. But with the expanded 2021 event field, the Glen Mills School will function as an additional location. Below is our preview of eleven "Big 64 Showcase" games featuring SEPA prospects that we have deemed "must see" contests. Saturday, Sept. 25 West Chester Univ. Rec Center Life Center (NJ) vs. Archbishop Ryan: LCA is a traditional New Jersey basketball factory which this year features 6'7" scoring wing prospect Justin Hawkins. Last year Ryan rode a senior dominated lineup to the PIAA 5A championship game. Leading the rebuild at Ryan are Jalen Snead Jalen Snead SG Archbishop Ryan | 2022 State PA , Michael "Zaire" Paris Michael "Zaire" Paris 5'11" | CG Archbishop Ryan | 2023 State PA and Thomas Sorber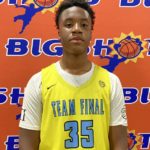 Thomas Sorber 6'8" | PF Archbishop Ryan | 2024 State PA . Paris is a lefty backcourt player with elite speed who plays a slasher style of game. This summer at the Southern Jam Fest (VA), Paris "played up" in the 17U gold division and averaged around 24 ppg. Sorber a recent transfer from Trenton Catholic, is a highly ranked big in the Class of 2024.   (9:00 AM; Court 2) Executive Education Charter vs. St. Joe's Prep: All-State, point-forward Jevin Muniz has moved on so EEC will turn to Drexel commit Kobe Magee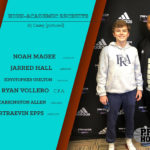 Kobe Magee 6'4" | SG Executive Education | 2022 State PA , wing Jeremiah Bembry and highly ranked 2024 Rylan Muniz to maintain the Raptors winning ways. Magee is one of the most underrated 2022s in the area. SJP head coach Jason Harrigan has done an excellent job of bringing in high level talent for this year and beyond. Seniors Jaiden Vargas (6'1" / Guard) and Thomas Hart (6'5" / Wing) can really shoot the rock. Tristen Guillouette Tristen Guillouette 6'10" | C St. Joseph's Prep | 2024 State PA is a tremendous interior prospect who can dominate the paint. His 2024 classmate Jalen Harper Jalen Harper 6'0" | PG St. Joseph's Prep | 2024 State PA is an aggressive scoring combo guard. Keep an eye on SJP 2025s Olin Chamberlain Olin Chamberlain 6'0" | CG St Joseph's Prep | 2025 State PA and Jaron McKie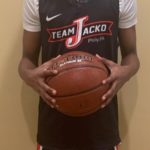 Jaron McKie 6'1" | CG St. Joseph's Prep | 2025 State PA . (11:00 AM; Court 1) Patrick School (N.J.) vs. Westtown: Two basketball powerhouse programs collide when nationally ranked prospects Dereck Lively II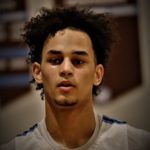 Dereck Lively II 7'1" | C Westtown School | 2022 State #4 Nation PA and Jameel Brown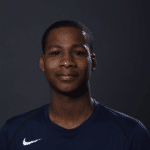 Jameel Brown 6'4" | SG Westtown School | 2022 State #81 Nation PA lead the Moose against major DI recruit Zion Cruz and the Celtics. Mike Mayock, one of this summer's biggest 2023 stock risers should be a major contributor for Westtown as well. 'Town guard Quinn Berger owns filthy handles and is a phenomenal 3-point shooter. (1:00 PM; Court 1) George School vs. Phelps School PG: This prep school matchup is loaded with college prospects and is sure to be a crowd pleaser. George School's lineup features Onyekachi Nzeh Onyekachi Nzeh 6'9" | PF George School | 2023 State PA , one of the most sought after bigs in the region as well as transition game phenom Dante Weise Dante Weise 6'1" | PG George School | 2023 State PA . The Phelps post grad roster is highlighted by mid-range assassin Daniel Lans, superb combo guard Johnny Coppolino and three-point ace Jack Collins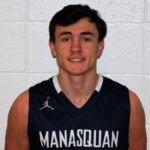 Jack Collins 6'5" | SG Phelps | 2022 PA (44% on threes last season). Collins recently committed to Monmouth. (4:00 PM; Court 1) Academy New Church vs. Archbishop Carroll: ANC's Elmarko Jackson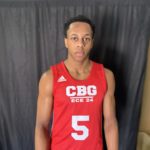 Elmarko Jackson 6'3" | PG Academy of New Church | 2023 State #85 Nation PA goes head-to-head with Carroll's Moses Hipps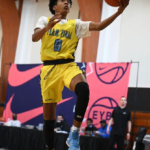 Moses Hipps 6'4" | CG Archbishop Carroll | 2024 State PA in a matchup between two of the most heavily recruited guards in southeastern Pennsylvania. In addition to Hipps, Carroll's lineup is stocked with college talent. Be sure to keep an eye on wing scoring threat Shawnn Smith Shawnn Smith 6'3" | CG Archbishop Carroll | 2022 State PA , high level shooting guard Jake West Jake West 5'10" | CG Archbishop Carroll | 2024 State PA , attack the rim style combo guard Dean Coleman-Newsome Dean Coleman-Newsome 6'2" | PG Archbishop Carroll | 2023 State #233 Nation PA and versatile forward Blake Deegan. (7:00 PM; Court 1) Academy of the New Church vs. LaSalle CHS: The before mentioned Elmarko Jackson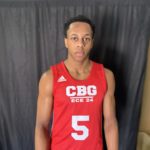 Elmarko Jackson 6'3" | PG Academy of New Church | 2023 State #85 Nation PA has a new running mate in transfer Deywilk Tavarez Deywilk Tavarez 6'2" | CG Academy of New Church | 2023 State PA . Tavarez is an extremely versatile guard who is getting attention from numerous DI programs. Tavarez excels in transition with or without the rock. In the half court, he is deadly with the three-point shot and he can put the ball on the deck to score at the rim. LaSalle has big expectations for this year because of a deep and gifted roster. Shooting guard Nix Varano posted a monster summer on the grassroots circuit. Wing player Horace Simmons Horace Simmons 6'6" | SF LaSalle CHS | 2022 State PA can drain 3PAs of every variety and from every location on the court. As a bonus he can also play a slasher style of ball as well.  We cannot forget about senior guard Sam Brown Sam Brown 6'3" | CG Lower Merion | 2023 State PA . That kid can score the ball at will. (8:00 PM; Court 1) Sunday, Sep. 26 West Chester Univ. Rec Center Shipley School vs. Father Judge: Shipley has a new head coach in former Villanova star and NBA standout Alvin Williams, but what hasn't changed at Shipley is that electric point guard Darrien Grady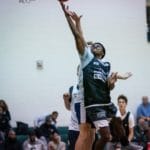 Darrien Grady 5'9" | PG Shipley School | 2023 State PA is running the show. Grady and Shipley will face a reworked FJ roster that has dynamic guards in Jalen Flowers as well as Laquan Byrd Laquan Byrd 6'0" | CG Father Judge | 2024 State PA and a recent transfer from Georgia -- Kyle Jones, Jr. Jones is fantastic in the transition game, but this combo-guard can also shoot the 3-ball at a high clip. Back in January of 2021 he drained 7 threes in a game. (10:00 AM; Court 2) Cardinal O'Hara vs. Rocktop Academy: O'Hara has built a solid squad that should compete in the PCL this winter. Leading the way for O'Hara will be 2022 guard Massai Harris and transfer Izaiah Pasha Izaiah Pasha 6'4" | CG Cardinal O'Hara | 2023 State PA . Pasha is a long, super athletic slasher style prospect who thrives in the transition game. High level 2024's Pearse McGuinn Pearse McGuinn 6'5" | SG Cardinal O'Hara | 2024 State PA and Amir Speights Amir Speights 6'3" | SG Cardinal O'Hara | 2024 State PA will also be expected to contribute heavily. McGuinn is a knock down shooter who torched the nets all summer while playing for K-Low Elite. For Rocktop the focus will be on transfer Earle Greer, Jr.  He is a 6'5", bouncy combo guard who can score at all 3-levels. After last season, Greer was the 2020-21 Bicentennial League MVP (16 & 9 per game) and was also a nominee for Pennsylvania's Mr. Basketball award. (4:00 PM; Court 2) Sunday, Sep. 26 West Chester Univ. Hollinger Gym Devon Prep vs. Conestoga: The word is out on Devon Prep, so they will not be underestimated by any opponents this fall/winter. However, the depth and balance of the Tide's roster should compensate for loss of the underdog role they played so well in the past. Defenses will try key on scoring machine Argel Pettit Argel Pettit 5'10" | PG Devon Prep | 2022 State PA , but he has plenty of support to keep them honest. Swiss army knife Lucas Orchard Lucas Orchard 6'4" | SF Devon Prep | 2023 State PA amped up his scoring this summer. Jacen Holloway Jacen Holloway 6'3" | SF Devon Prep | 2023 State PA is a matchup problem for opponents. The multi-skilled forward can post up smaller defenders and knock down threes. DP will get excellent contributions from perimeter players like combo guard Allen Cieslak Allen Cieslak 6'1" | PG Devon Prep | 2022 State PA and high percentage three-point shooter Ty Mishock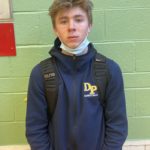 Ty Mishock 5'10" | CG Devon Prep | 2024 State PA . (9:00 AM; Court 2) Westtown vs. Lower Merion: We previously discussed Westtown's roster which is filled with nationally ranked prospects. Still, this game against a LM team that lost in 2021 PIAA 6A state semifinal and returns a host of players is intriguing to us. Of specific interest will be the mono-y-mono battle between big men Dereck Lively II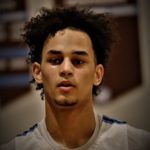 Dereck Lively II 7'1" | C Westtown School | 2022 State #4 Nation PA and LM's Demetrius Lilley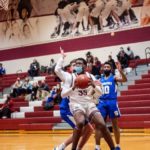 Demetrius Lilley 6'8" | PF Lower Merion | 2022 State PA . Lively is the No. 1 ranked 2022 prospect in the state and one top players in the nation. But Lilley (Committed to Penn State) is one hell of a player as well. In 2020-21 Lilley averaged a double-double with 20 & 12 per contest and was a 6A 2nd Team All-State selection. Lively could be caught off guard by Lilley's ability to hit the three ball. (11:00 AM; Court 2) Rocktop Academy vs. Imhotep Charter: Rocktop is a very god team, but they will be hard pressed to keep up with this ultra-talented and very, very deep Imhotep squad. Imhotep guard Justin Edwards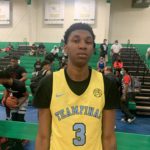 Justin Edwards 6'6" | PF Imhotep Charter | 2023 State #77 Nation PA posted arguably the biggest, most eye-catching summer of any prospect in Pennsylvania. He now holds DI offers too numerous to count. Rahmir Barno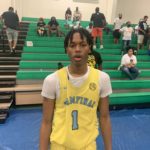 Rahmir Barno 5'10" | PG Imhotep Charter | 2023 State #157 Nation PA (5A 3rd Team All-State) is one of the most complete floor generals in the region. Ronny Raphael Ronny Raphael 5'11" | PG Imhotep Charter | 2022 State PA (Committed to Gannon) shreds defenses with his dribble drive moves. Mo Abdullah Mo Abdullah 6'4" | SF Imhotep Charter | 2022 State PA (Committed to Rider) can drain threes as well as slash to the basket for buckets. Renowned three-point shooter Naji Reid Naji Reid 6'0" | SG Imhotep Charter | 2022 State PA stretches the floor. While transfer Chad Anglin Chad Anglin 6'8" | PF Imhotep Charter | 2022 State PA provides a nice interior presence. As a bonus, Imhotep has two high level 2024s in Jeremiah White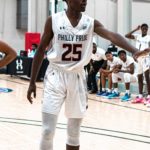 Jeremiah White 6'6" | SF Imhotep | 2024 State PA and Makye Taylor. (2:00 PM Court 2)