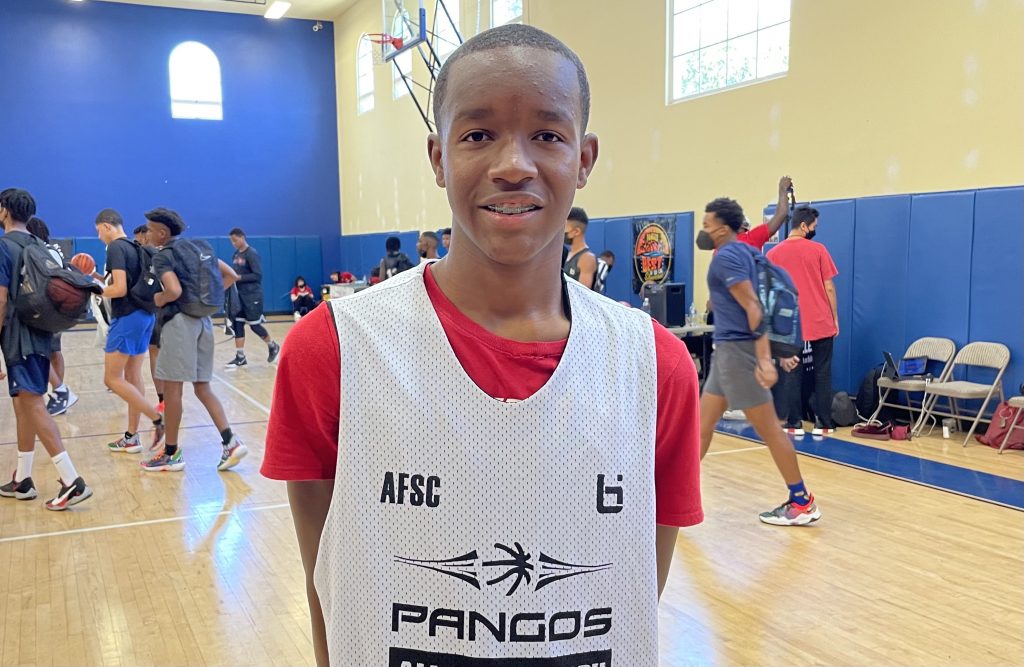 Posted On: 09/14/21 12:41 PM
LONG BEACH, Calif. — Saturday's Pangos Best of SoCal Showcase featured eight games with some of the top SoCal prospects across various graduating classes participating. In this series we'll take a look at the top performers in each of the classes starting with the class of 2026.
Timmy Anderson, 2026, Findley MS (Las Vegas) - Anderson was a player who always seemed to be in the mix on every play. He scrapped for loose balls, chased down long offensive rebounds and used his speed, quickness and ball handling abilities to get into the painted area and finish in traffic.
Justice Griffith, 2026, Corona (CA) - We've seen Griffith compete in various events - most of them against older classes - so it was good to see him go against similar competition. The high motor and physical guard is a confident all-around player who thrives when slashing his way to the basket in transition. Griffith has great on-ball defensive presence and IQ and makes the extra effort plays consistently. 
Jack Jeffrey, 2026, Windward (Los Angeles) - If we picked a best shooter out of this game, it most likely would have been Jeffrey. The 5-foot-8 guard moved well without