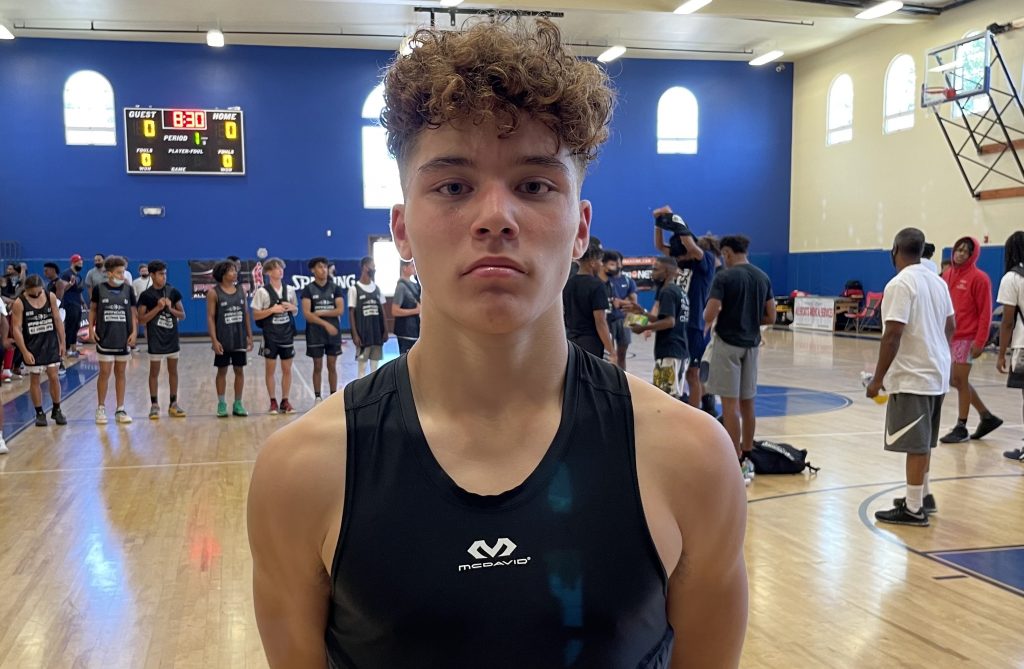 Posted On: 09/14/21 1:13 PM
LONG BEACH, Calif. — Saturday's Pangos Best of SoCal Showcase featured eight games with some of the top SoCal prospects across various graduating classes participating. In this series we'll take a look at the top performers in each of the classes starting with the class of 2026.
Donovan Knighten, 2026, Alliance MS (Los Angeles) - One of the main notes written down for Knighten was "knack for the ball" because of how active he was on both ends of the floor. The 5-foot-7 guard was quick and crafty with the ball in his hands and proved to be difficult for defenders to keep in front. When Knighten got two feet in the paint, he made high IQ decisions with his passes or soft-touched floaters.
Zander Ovies, 2026, Tri City Christian (Vista) - Ovies showed good feel when playing out of ball screens as his first step burst and aggressiveness to the basket resulted in multiple high percentage finishes around the basket. The 6-foot guard is smart and crafty when finishing around length as he uses the rim and backboard to shield off rim protectors to score off the glass. 
Nathaniel Stokes, 2026, New Vision MS (San Bernardino) - Stokes was