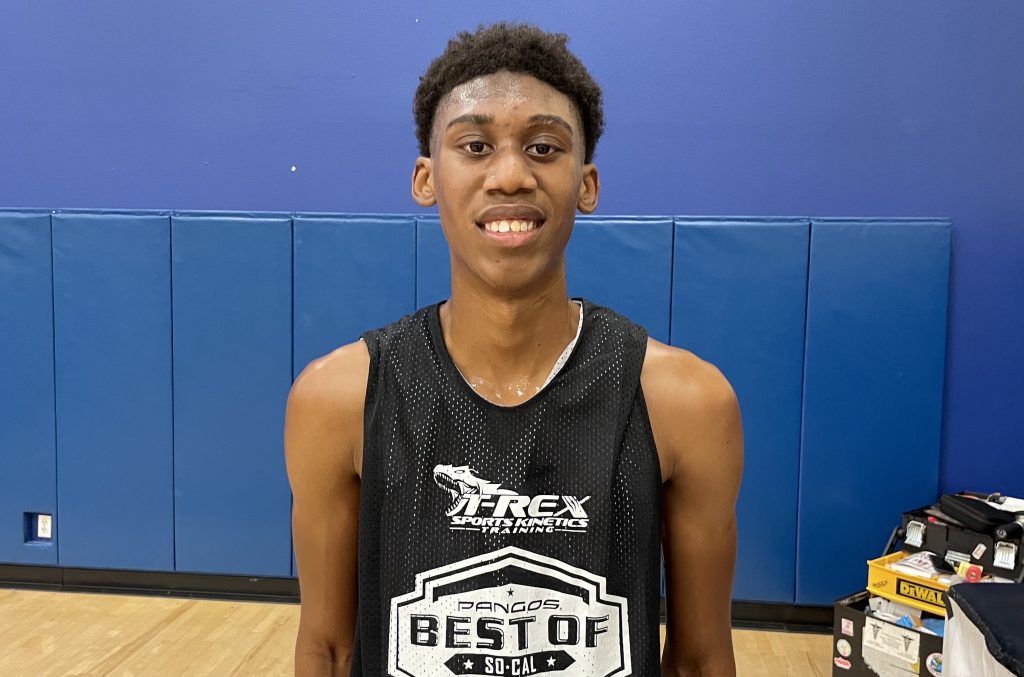 Posted On: 09/8/21 1:35 PM
LONG BEACH, Calif. — The 2021 Pangos Best of SoCal League held its last day of competition last week with regular league games followed by the Cream of the Crop game, showcasing many of the event's top players. We were in attendance for each contest and below are prospect notes from those games.
Elijah Price Elijah Price 6'8" | PF St. Anthony | 2022 State , 2022, St. Anthony - The slow pace in which Price's recruitment has been going is surprising to us. The 6-foot-9 forward is skilled, mobile, smart, and a high IQ rim protector and rebounder. Price was showcasing a bit more of his perimeter game in this event, rebounding and pushing the break, while also breaking defenders down in the half-court setting. We're not sure if that aspect of his game will translate up to the Division I level, but he looked comfortable operating outside with the ball in his hands.
Tyrone Riley, 2024, St. Pius/St. Matthias - Like Andrew Mata, who we mentioned in Part 3 of this series, Riley was a guy who we had heard about, but hadn't seen much of and we're glad we stopped in to catch him. The rangy 6-foot-4 lefty caught fire from deep in his