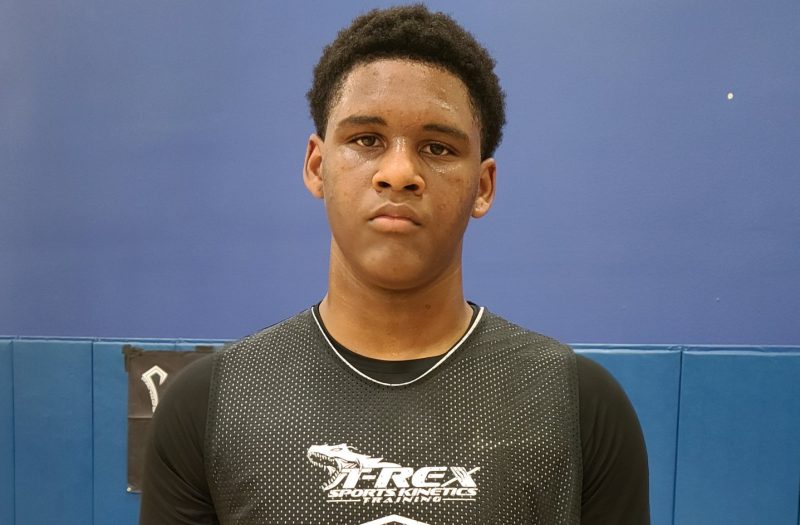 Posted On: 09/7/21 12:38 PM
LONG BEACH, Calif. — The 2021 Pangos Best of SoCal League held its last day of competition last week with regular league games followed by the Cream of the Crop game, showcasing many of the event's top players. We were in attendance for each contest and below are prospect notes from those games.
Seven Bahati, 2024, Los Altos - Bahati is as explosive of an athlete you'll find in Southern California. His speed, leaping ability and body control make him an elite transition finisher and straight line driver creator in the half-court setting. The 6-foot-5 wing has the ability to rebound the defensive glass and push the break to create transition offense. Bahati showed some flashes of being a high level defensive player.
Tee Bartlett, 2025, Mater Dei - Bartlett is an intriguing big man who has impressive tools on the low block. The 6-foot-9 incoming freshman has soft hands on the catch and touch with either hand around the basket. Bartlett has a throwback feel to his game in the fact that he excels with his back to the basket and has a variety of post moves he can go to to get basket.
Will Brenner, 2023, Bishop Montgomery