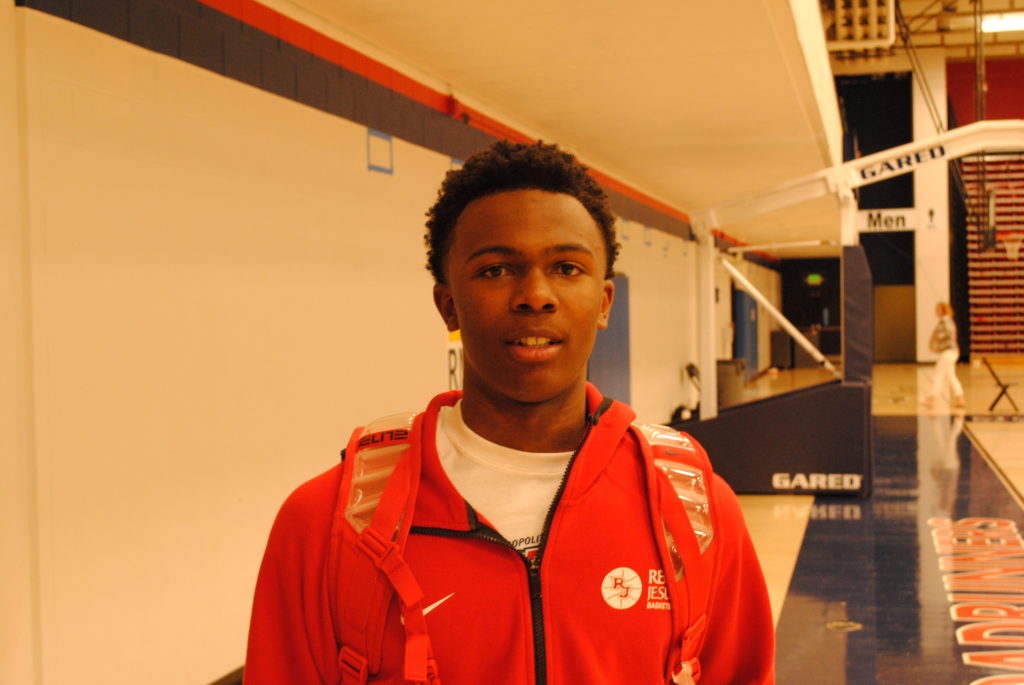 Posted On: 09/25/21 3:18 PM
The Basketball Colorado-Mountain Hoops showcase brought a ton of great talent out to USA Fieldhouse on Sept. 18. There was too much talent to fit everyone into the Top Performers article, so we had to write more about the other standouts on the day who all thoroughly impressed us.
TaRea Fulcher TaRea Fulcher 5'10" Regis Jesuit | 2023 CO - 2023 5'11 PG, Regis Jesuit
TaRea Fulcher TaRea Fulcher 5'10" Regis Jesuit | 2023 CO is a bulky guard who is a problem for opposing teams. He showed off his great handle with the ball as he got pressured multiple times but always stayed calm and was able to dribble/pass out of it. TaRea used that tight handle to create space in the mid-range and hit multiple jumpers in that range, he also stepped out hit to some three-pointers as well. One of TaRea's most impressive qualities that he showed off was his ability to float near the rim, take contact, and finish above bigger defenders. Then in pick and rolls, he may have been the most impressive guard in those situations as he would either dish off the ball to the roller or create a basket for himself. 
Caden Stevens Caden Stevens 6'8" Mountain Vista | 2023 CO -2023 6'8 F/C, Mountain Vista
Caden Stevens Caden Stevens 6'8" Mountain Vista | 2023 CO is a