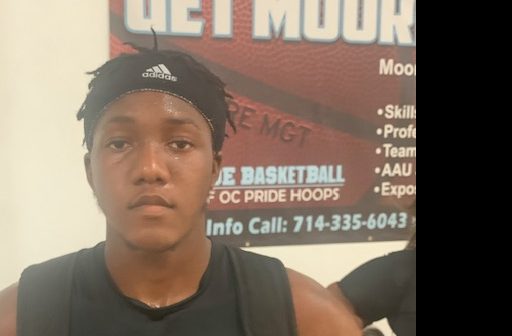 Posted On: 09/8/21 11:09 AM
This past weekend, AVAC United hosted their Labor Day Classic at the MAP in Garden Grove, CA. The event ran from Sept 4-6 and featured some up and coming high school talent. I was able to attend the event on Saturday Sept. 5 and here's a quick look at some of the local SoCal talent that I saw. 
1.A.J. Robinson - Crenshaw 2023
Robinson is a recent transfer to Crenshaw for this upcoming season and has the tools to be a really good point guard. He's got an explosive first step and can get into the lane easily. He's able to draw contact and get himself to the free-throw line. Finishes strong at the rim over bigger defenders. He knows how to run a break properly and he's always looking for his open teammates; very unselfish and a great quarterback for the offense. Drawing interest from some D1 and D2 schools.
2. Nathan Mattera - Los Osos 2023
Mattera is in the mold of a good stretch four type player. He knocks down open threes with consistency. Defenders respect his shot and when they run him off the three-point line, he's able to put the ball on the floor and