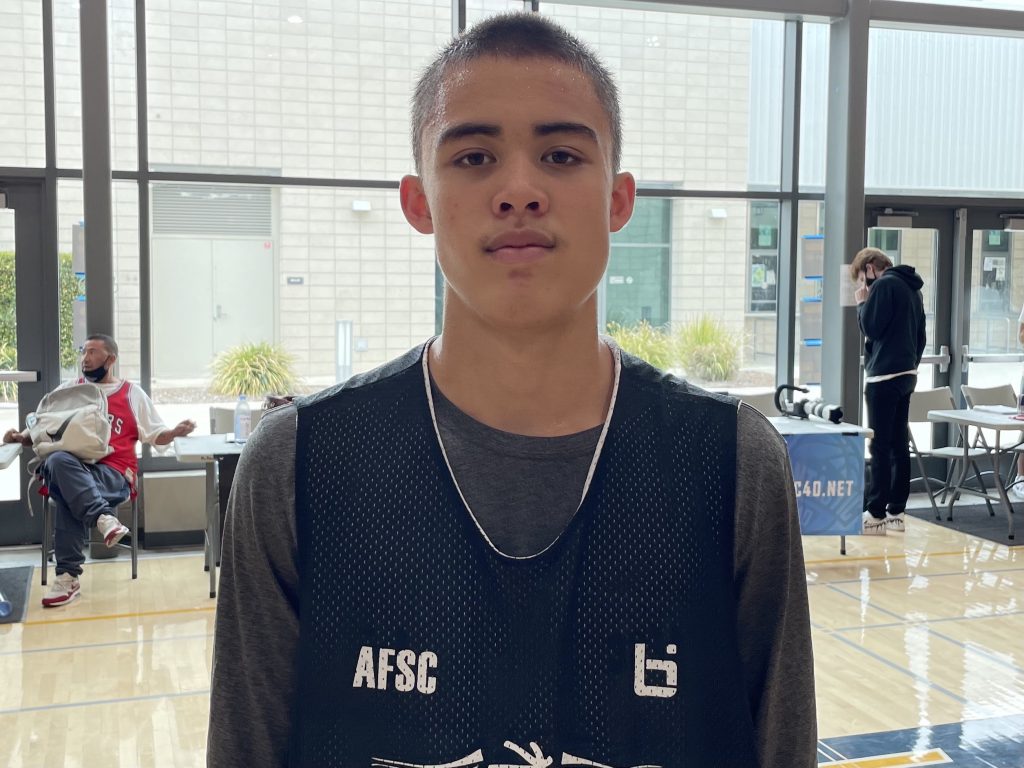 Posted On: 09/29/21 1:40 PM
LONG BEACH, Calif. — The Pangos All-West Frosh/Soph Camp is one of the best venues to see the up-and-coming basketball talent on the west coast and beyond. The two-day event was hosted at McBride high school with more than 150 prospects from the classes of 2024-2026 in attendance. In this series we're taking a closer look at the top performers in the "Cream of the Crop" Top 60 game.
Jason Mandaquit, Jr., 2025, Iolani (HI) - Mandaquit was the overall surprise at the event for me. The 6-foot-1 point guard out of Hawaii impressed with his high basketball IQ, overall feel for the game and command of the point guard position. Mandaquit knew when to push the pace in transition, but also had the ability to discern a good fast break opportunity from a bad one. The crafty freshman carved up defenses in the half-court setting and finished bigger than his size around the basket, while also showing the ability to hit jumpers off the bounce and off the catch.
Quentin Rhymes, 2024. Bishop Gorman (NV) - I really liked the energy and effort that Rhymes brought to the defensive end of the floor. The wiry 6-foot-4 wing showed the