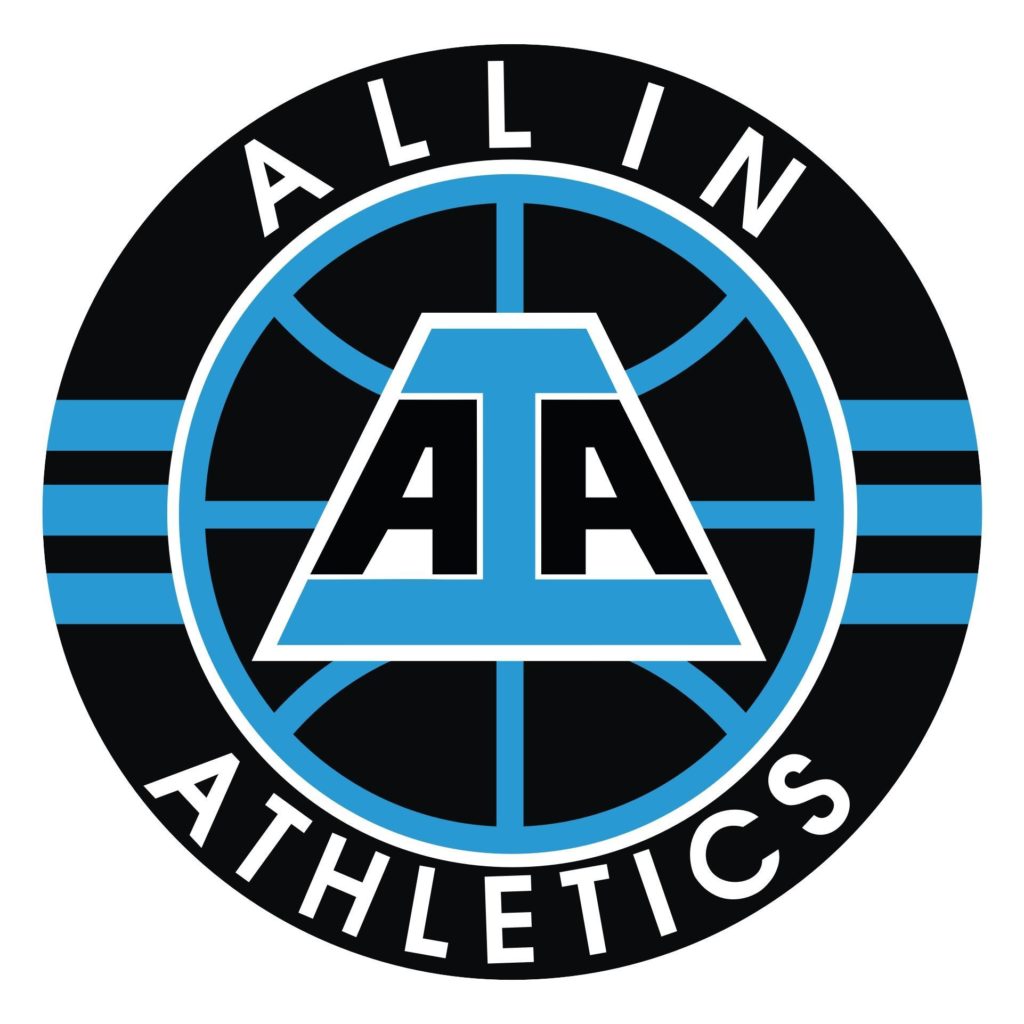 Posted On: 09/29/21 5:00 PM
The All-In Athletics Fall League is underway for the 2021 season.  Just like past years you can get a recap from AIA's Tyler Pearson each week on the latest happenings from the league.  This week is a two for one with recaps from both weeks 1 & 2!  Here is All-In Athletics Fall League: Week 1 & 2 Recap!
NOTE: Evaluations are written by Tyler Pearson of All-In Athletics.
Week 1 Recap
Dylan Chung PG Vernon Hills High School 2024
Small guard playing up in the varsity division, impressed in week one of competition. Dylan is a crafty guard that can make plays for others displaying great vision throughout. A player to track as the league progresses, displays high IQ and has a great feel for the game.
Justin St. Louis SG Vernon Hills High School 2022
Off guard who displayed a consistent ability to get to the rim and make plays. Able to penetrate with the ability to score or kick out, displayed ability to read defenses when driving fairly well. Solid size standing around 6'1" with a great frame to add onto. Looking forward to seeing how he plays as the league moves forward.
Jonathan Ayala F/G Leyden High School 2022
A new face over at Leyden High School, transferring for his final high school stint. Jonathan is a pure athlete with solid ability that will be able to translate to the next level. A force getting downhill and making plays. With his strength and physical ability, he can fulfill the role of an undersized big, yet he has skills that translate to the guard position as well. One of the key players to keep track of for this Leyden team heading into the high school season. Standing at 6'3", he can make shots on the perimeter, handle the ball, and defend on ball well.
Bronson Bartuch PG Elk Grove High School 2023
Another transfer in our league positioned to make some noise at Elk Grove High School. A small guard that plays with tremendous heart and flare. Big time play maker, who can really make shots from deep. Although undersized Bronson is a dangerous player as soon as he steps on the court, tallied a 37-point performance in game one of our league draining 7 threes in the process. Bronson can make plays passing the ball in pick n' roll as well. An electrifying guard with high IQ is the player you have at the of the day with hounding defensive effort and ability.
Yoni Arnet  PG Ida Crown 2022
A quick guard that caused problems for opposing teams all game. Relentless player that gets to his spots and tears defenses apart. Plays with real passion and motivates his teammates to rise to the occasion. A player with leadership tendencies that any coach would love to see from his lead guard. A player that has all the intangibles coaches love to see but can get it done on the court as well.
Billy Kotin SG Loyola Academy 2022
A great showing here in week one going off for 29 points in his opening game. A shooter getting it done on the perimeter knocking down 4 threes in this contest but slashed off ball as well! A consistent scoring option for this Loyola team hopeful that he will become a rotation player down the line!
Aima Igiehon F Wheeling High School 2022
A player that carried a lot of responsibilities for his team in tonight competition. Aima was all over the floor grabbing rebounds, blocking shots, pushing the ball in transition, getting to the rim, posting up, and making a few shots from outside. Overall great competitor that plays with tremendous confidence and effort. A fair comp would be Dennis Rodman.
Jakob Wortman SG Ida Crown 2024
A sophomore to keep an eye on! Standing at 6'2" this guard has a strong feel for the game and has nice length and athleticism to go with it. Best when getting downhill and making plays in that off guard role, however, shows a lot of promise and potential with his game. In his first outing Jakob put up 24 points leading the way for his Ida Crown team.
Week 2 Recap
5:00 Games
Court 1: Ida Crown 2 (44) vs Elk Grove (77)
Elk Grove jumped out to an early lead by getting defensive stops and making early perimeter shots. Bronson Bartuch got going early in this match up one again and finished with 33 points. Ida crown responded by going on 10-0 run to get back in the competition after being down 12 to 2. John Okner for Ida Crown the 6'7" big played well for his team, crashing the boards and slashing through the lane and being a force in the paint on both ends of the court. This game was determined by the difference in the ability to shoot the ball. Outside of Bartuch, Elk Grove showed they can hit shots collectively as a team and their chemistry is remarkable. Team really rallies behind the play of Bartuch as they play with high energy and selflessness on both ends of the court. Although Ida Crown lost this matchup by a fair margin. Was really impressed by the play of their big John Okner, who showed he can play at the next level for a small school. This Ida Crown team has some pieces; they just must come together and utilize each other's strengths to really become effective on the offensive end.
Court 2: Walter Payton Varsity (52)  vs Loyola (61)
Payton played well early in this match up, but the Ramblers didn't stay down for too long before battling back in this matchup. Down by ten early the Ramblers came back with 4 minutes left in the first half to tie it up at 20 a piece. Payton's big duo was a problem for the Rambles as their pair of 6'5" F's Jack Kendrick (2022) and Nate Raub (2023) dominated the boards and were able to make plays on both ends of the court. In the second half Loyola switched to a zone to deal with the size differential and the zone paid dividends. They were able to disrupt Peyton's rhythm and cause a few turnovers that lead to easy points in transition which ended up being the key difference in this matchup.
6:00 Games
Court 1: Bulls (65) vs Ida Crown 1 (62) – OT Game
A competitive match up through the first half Ida Crown was trailing the Bulls early but kept it within four heading into the second half. Balanced scoring for both teams however Ida Crowns ball movement and chemistry stood out well in the first half. The main difference was the Bulls have players with the ability to create and make shots which hurt Ida Crown in the home stretch.
Court 2: Payton Varsity (90) vs Lakers (78)
Payton came out firing on all cylinders. Led by their senior guard Julian Villegas, Peyton was able to take early lead and didn't look back. The Lakers could not keep the ball out the middle as Villegas was a headache for them all game long getting to the heart of the paint and making plays. The Lakers had solid individual efforts but couldn't catch up when it was all said and done. The size difference was overwhelming as the big dominated and made plays and shot at a high percentage.
7:00 Games
 Bucks (31) vs Vernon Hills JV (63)
Vernon Hills defense was suffocating on the defensive end of the floor making it tough for the Bucks to score jumping out to a quick 20-0 lead. Vernon Hills sat in a zone and was able to get out on the break and make open jump shots. Although not big in size Vernon Hills is a quick team that plays with within their ability and really utilize each other's strengths. 
Payton JV (42) vs Hampshire (54)
Hampshire was in control of this match up. A well skilled team with a fair amount of talent and athleticism to work with. Payton fought hard in this one and played hard at the end to cut it to a 12-point game behind the play of 6'2" G Kai Fogelson. Hampshire was not able to keep Fogelson out of the paint as he put up 18 points in this matchup. However, Payton struggled with keeping Hampshire quick guards and wings from penetrating and slashing all game long. Nick Louis was a big-time player in this matchup getting it done from all over the court. He had a game high of 23 points and was able to tally up a fair amount of assist to compliment his scoring totals.
8:00 Games
Walter Payton JV (42) vs Vernon Hills JV (95
Vernon Hill Zone grabbed momentum early in this matchup and really caused numerous headaches for Walter Payton. Although they are small Vernon Hills JV roster is quick and aggressive when rotating to the ball and have a knack for pilling on steals. Vernon Hills was able to get out and play in transition and has a high amount of transition baskets due to their defensive efforts during this matchup. Payton struggled getting the ball inside consistently during this game, but when they did, were highly effective at getting points around the rim.
Hampshire (56) vs Bucks (42)
 Hampshire up first half lead by number 13. Easily the Bucks best showing in their matchups thus far. The Bucks did a far better job of coming together as a team in this match up and had an impressive game from Liam Dunn. The Bucks put up great efforts but still managed to fall short to a balanced Hampshire team with a strong player in Nick Lewis. This Hampshire roster is playing with some grit and are really competing on both ends of the floor. The game was competitive and was within ten points for majority of the competition until halfway through the second half. Both teams continued to play hard in this matchup and was a great game to watch from an effort and hustle standpoint.
Better weeks ahead for both clubs!
Player Standouts from Week 2
Avi Okner  6'7" F Ida Crown 2022
A big that plays well and is fluent on the court. Really has great instincts for a modern big and shows potential to grow and develop further. Very mobile as he has great feet and solid length to play the 4/5 position for a small school. A player to track and keep an eye on as he can play at the next level and really be a fundamental piece for a small school down the line. Had a 30-point showing last week and a 21-point game this week to complement last week's performance.  A solid rebounder with good hands and plays with an appropriate level of aggression.
Nick Lewis 5'9" G Hampshire High School 2024
Quick shifty guard with great footwork and feel for the game. Has a knack for making plays in the heart of the paint despite his size and shows an advance level of patience and IQ. Had great scoring totals in his first two games playing in the league putting up 24 in game 1 and 20 in his second game. Lewis also displayed solid passing ability, finding cutters and shooters all game long. A guard that fits the modern game and a player to track through from now to his senior year.
Nate Raub 6'5" F Walter Peyton College Prep 2023
Raub impressed instantly, he passes the eye test, and his game is smooth and translates well for a modern wing. Strength is in transition with the ball in his hands pushing the ball looking for passing options or going coast to coast. Raub was already impressive with his play around the rim and showing his skills with his playmaking ability. As competition went on his shooting ability started to be uncovered as well and he shot the ball efficiently from the arch. A junior with promise and tons of potential.
Bronson Bartuch 5'7" PG Elk Grove High School 2023
Followed up his week one performance well showing consistency by putting up 33 points.  A blazing quicky guard with big time shot making ability. Extremely difficult for opposing guards to keep in front and possesses a tight handle to go along with his speed as well. A fun player to watch for sure.
Billy Kotin 6'2" SG Loyola Academy 2022
A legitimate player in the league and a certified sniper! Had another 20-point performance today knocking down a few threes as well in route to his 20-point game. Kotin has a knack for hitting key shots for his team and his presence is felt for the entire duration of the Game. Although he can really shoot the ball, Kotin is more than just a shooter. A legitimate ball player that can do multiple things for your team throughout a game and really plays his role well. Should be a key piece for Loyola this upcoming season.
Julian Villegus 5'11" G Walter Peyton College Prep 2022
Villegus is another impressive piece to this Peyton team. A strong player that can swing either guard spot to be effective. Very smooth with the ball in hands and gets to the rim with relative ease. Showed ability to get into the paint when every he wanted and displayed ability to make great decisions consistently. His play allowed his teammates to max out their abilities on the offensive end of the floor, by making the game simple for those around him. A player to keep an eye on moving forward.
Ethan Dabu 5'9" G Loyola 2023
Dabu had a strong debut in week 2 of the league, really displaying his ability to shoot the ball. Hit four threes in this competition, taking very smart shots and showing great feel and ability to create own shots when needed. A small guard that has great touch around the basket hitting a few floaters and touch shots around the rim to get the ball over taller defenders. Another strong Loyola player who can hopefully sneak his way into the rotation this season.
Bryce Drexler 5'8" G Vernon Hills JV
Drexler is a competitor that gets after it on both ends of the court. Quick player that plays physical on the defensive end of the court which results in him getting numerous deflections and steals. On the offensive end of the floor Drexler can hit threes consistently whether its off the dribble, spotting up or in transition. A high energy player that plays with a ton of energy and effort. Had 21 points in his first game and 27 in the following matchup.