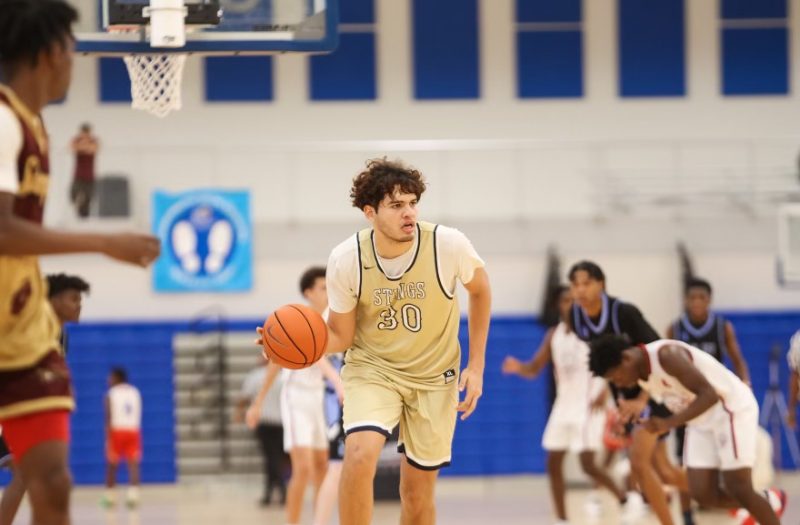 Posted On: 09/23/21 8:09 PM
More transfers? All I can think of is this Oprah Winfrey clip. The competitive nature of South Florida basketball is a wild one. We have another group of players to look at below.
Issac Mothersill - Chaminade-Madonna
2025 Issac Mothersill moves to Chaminade-Madonna after playing at Avante Garde Academy. The 5-foot-10 point guard averaged an impressive 14.3 points, 4.3 assists, 3.5 steals and 3.3 rebounds for the Sharks. Overall, he shot 57 percent on his two-point field goals. Those are impressive numbers for an eighth grader. Mothersill's early experience should work to his advantage. I think he will be confident on the floor for Chaminade-Madonna. It's a test and an opportunity for him to shine against better competition.
Jesus Rivas Jesus Rivas 6'9" | PF Brito | 2022 State FL - Miami High
2022 Jesus Rivas Jesus Rivas 6'9" | PF Brito | 2022 State FL should have an instant impact with the Stingarees. At Brito, the 6-foot-9 forward/center averaged 11.6 points, 12.6 rebounds and five blocks per game. Rivas averaged a double-double as a sophomore as well. His consistency is a huge plus to me. I love Rivas' frame and ability to block shots at 220+ pounds in the paint. Therefore, he is durable and reliable over 32 minutes. On offense, he