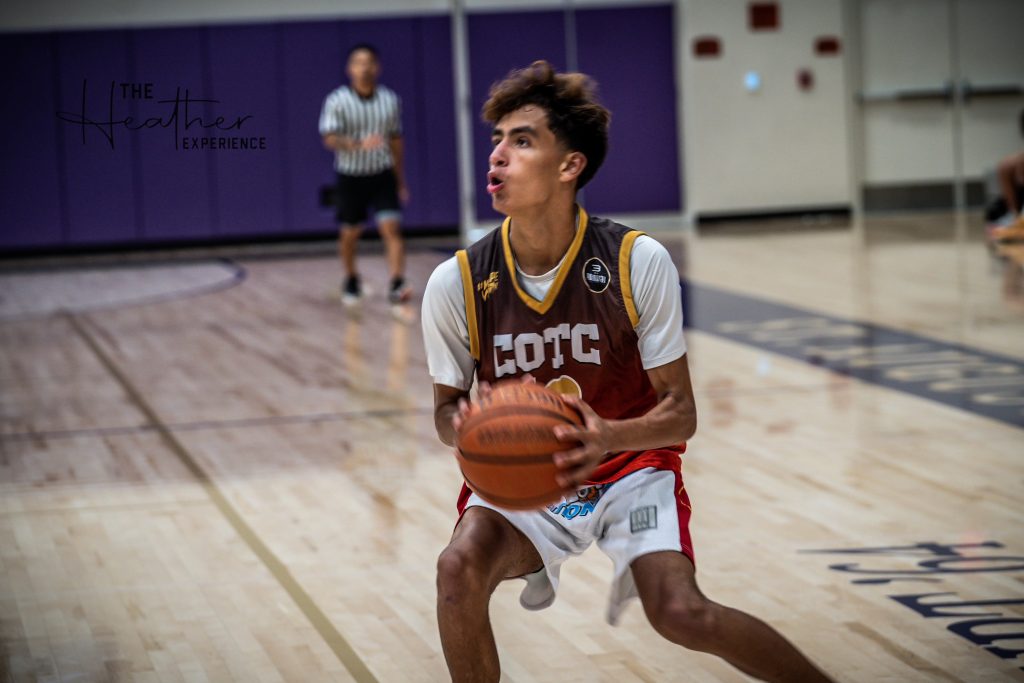 Posted On: 09/10/21 7:12 PM
For the first time since 2019, San Diego basketball player took the floor in the 3P Creme of the County, a one-day showcase aimed at giving players a chance to showcase their talents in front of a bevy of media and scouts. 
(Full Disclosure: it's my event. No, seriously, it is)
It was great to be able to host the daylong event, and see so many of the region's top players competing. One of the things I personally enjoyed was seeing certain prospects that came in unheralded and stole the show. Here is the first fleet of surprises at the event. 
3P Creme of the County: Event Surprises, Part 1
Elijah Newsome, 6-0 2023 G, Otay Ranch
Newsome didn't play this year for Otay Ranch, and the Mustangs could have used him. The burly scoring guard was one of the best shooters on hand at the event, capable of shooting off the catch or off of a dribble combination. He has a compact build, and is strong enough to absorb contact while driving to the basket and he can score through contact or above it with the runner. But his shooting ability sets him apart from other guards on hand. 
Kevon Fitzpatrick, 6-3 2025 W, Mission Bay
Fitzpatrick is one of several 2024-25 prospects who will have much more significant roles this season due to the Buccaneers roster turnover. His performance was the most surprising. The big guard/ wing has size, length and good scoring instincts in the midrange and at the rim. His long-term upside is quite high. 
Tedrous Teshome, 6-1 2022 G, Montgomery
Montgomery is a sleeper Top 15 pick, and one of the reasons why is Teshome, who dazzled in his lone game Saturday afternoon. A well put together combo guard, Teshome is a crafty ball handler who has the strength to absorb contact on right-hand drives to the basket, and is a really good finisher through contact. He also has very deep range on his jump shot and a solid mid-range attack. He's a sleeper prospect who opened a lot of eyes this weekend. 
Xavier Rubio, 6-1 2022 G, Eastlake
Another guard who was on the cusp of making the event's final game was Rubio, a wiry scoring point guard. He has hovered well under the radar outside of the South Bay despite averaging more than 20 points per game last year, but he used the event to show off his three-level scoring (really solid pull-up game). He's a microwave type scorer – he gets going in a hurry. 
Santiago Estrada, 6-1 2024 G, Mar Vista
Estrada had a solid freshman year, but what surprised me about his performance, almost as much as his game, was his growth. Estrada measured at 6-0, after entering high school at 5-6. He's got lanky frame, and is a super shifty ball handler who can shoot and get to the foul line off the bounce. He's one of the 2024s that I think will pass up a lot of his classmates by the time he is a senior.