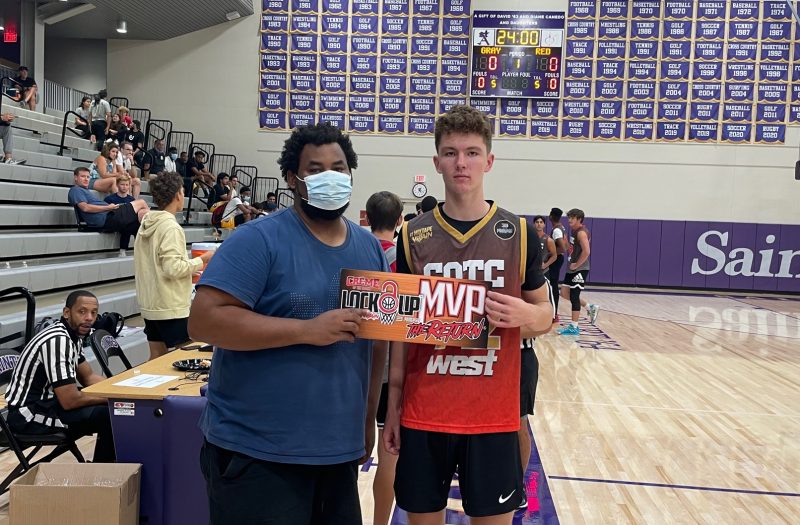 Posted On: 09/8/21 11:24 PM
For the first time since 2019, San Diego basketball player took the floor in the 3P Creme of the County, a one-day showcase aimed at giving players a chance to showcase their talents in front of a bevy of media and scouts.
(Full Disclosure: it's my event. No, seriously, it is)
It was great to be able to host the daylong event, and see so many of the region's top players competing. This our final "standouts" report, after which we will discuss surprises, underclass performers and underrated performers
3P Creme of the County: Event Standouts, Part 3
Kristian Gonzalez, 6-3 2023 G, Mater Dei Catholic
An assertive combo guard with deep range, a polished mid-range game and an improving ability to score off the bounce, Gonzalez had a solid pair of games doing what he does best: scoring. 
Charlie Hutchison, 6-7 2024 F, Mission Bay
One of the reasons that I think Mission Bay will be OK in the wake of the Gonzalez brothers' departure is the rapid development of its younger prospects, with Hutchison being Exhibit A. Hutchison has some point forward instincts with his ability to attack off the bounce and pinpoint open shooters in drive-and-kick. And he