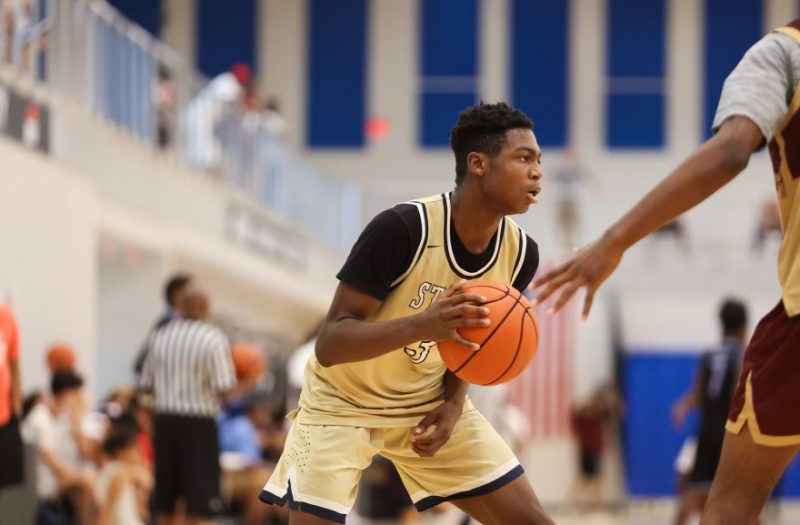 Posted On: 09/27/21 3:06 PM
The Class of 2025 is just beginning to take shape. As we know, talent is never short in South Florida. The following group should have an impact across the area for a long time. This list does not include names like Cameron Boozer and Cayden Boozer or Alexander Lloyd. Oh, don't forget about Shon Abaev either. There will be plenty of time to talk about them in the future.
Let's dive in...
Romari Robinson - Miami High
Robinson is a 6-foot-4 guard for the Stingarees. His size is already impressive and he has ball skill in the halfcourt. He's going to be a problem to square up on considering his frame. Robinson can score off the dribble and excels at attacking the rim. On defense, his length will cause problems in the backcourt. Opponents are going to have a tough time creating on this kid. Robinson has advanced skills at this stage of his development. He has been offered by Florida International.
Alex Pierre-Louis - Coral Springs
Pierre-Louis is a 6-foot-3 guard/forward for the Colts. He has good size at this point to play multiple positions. I'd let him play and see where he fits best. The nice thing about all