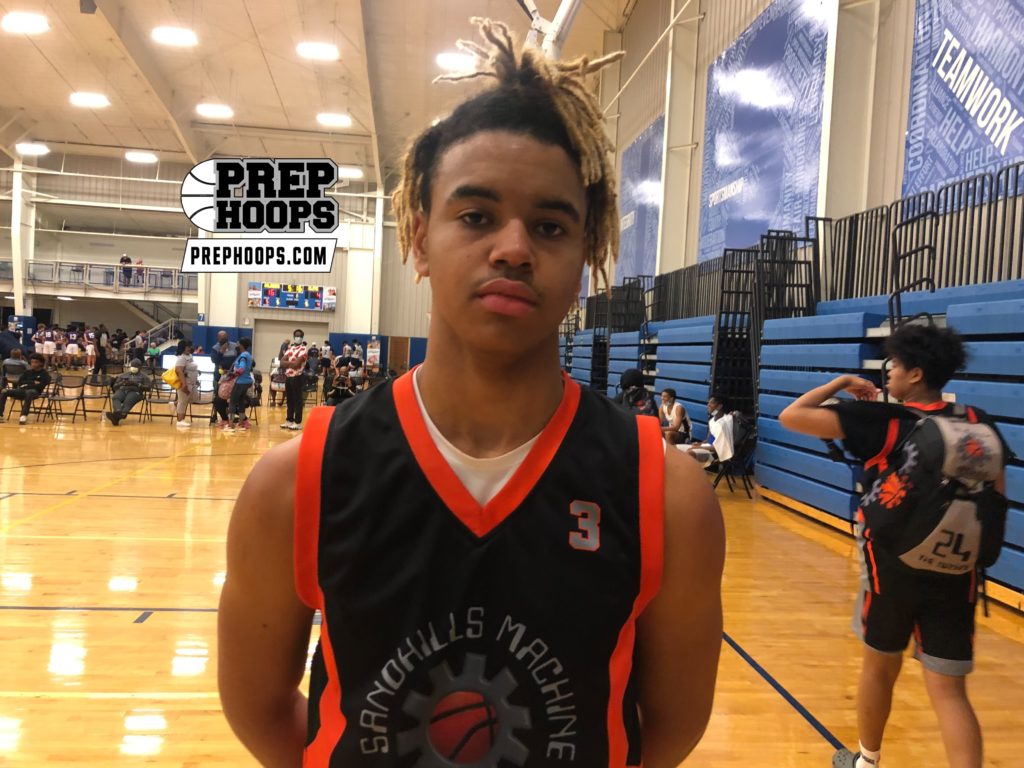 Posted On: 09/15/21 3:00 PM
The 2024 rankings have some prospects ready to break out in 2021-22. Here's a look at Part II of the Stock Risers inside the 2024 rankings.
From No. 31 to No. 26
Whitaker is a guard who's seen a slight bump in his ranking with a strong summer finish with the Chapel Hill Blue Flames. While his primary position is the point guard spot, he's capable of playing without the ball and expending that energy on the defensive end to make key stops, as he's done on the grassroots and high school scene. He's another prospect to keep an eye on at Northwood High.
From No. 38 to No. 30
Walker is another prospect that's seen a slight bump in his ranking from No. 38 to No. 30. He's a versatile prospect with good strength/frame that allows him to guard bigger opponents and a nice shooting stroke on the perimeter on the offensive end. He holds offers already from Coastal Carolina and North Carolina A&T. 
From No. 60 to No. 40
Wall is an emerging floor general