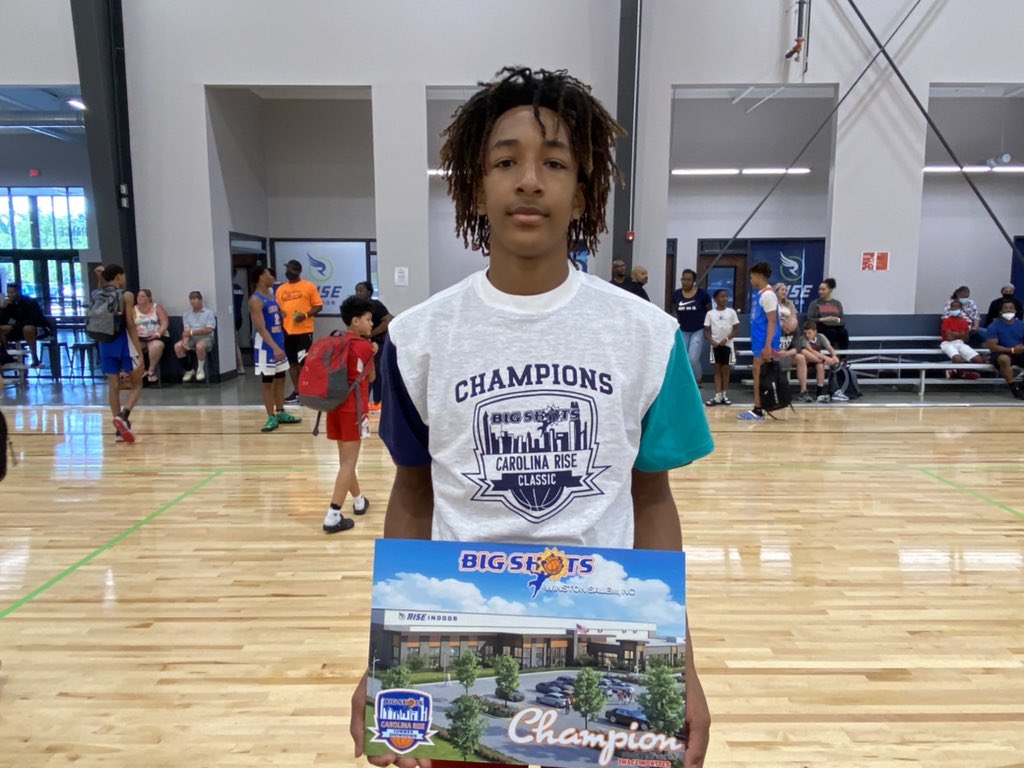 Posted On: 09/14/21 1:00 PM
Part I of the Stock Risers in the latest update of the 2024 rankings in the state of North Carolina. Take a look.
from No 29 to No. 9 
Brown finds himself inside the Top 10 and up 20 spots after showing off what he can do with 1 of 1 Elite this past grassroots cycle. He's a strong forward prospect that likes to get to his spots around the rim and finish tough in traffic. As he improves and shows off his shooting ability, he should start generating interest. He'll look to make an impact in the Word of God frontcourt in 2021-22.
from No. 22 to No. 15
Harris is quite the playmaker on the wing with the ball in his hands and quite the defender as well. He's set to make a splash at Salisbury High in 2021-22 after turning heads with Team Wall during the grassroots season with his ability to operate on all three levels and score in a hurry. He uses his quickness to affect the game defensively as well. 
No. 33