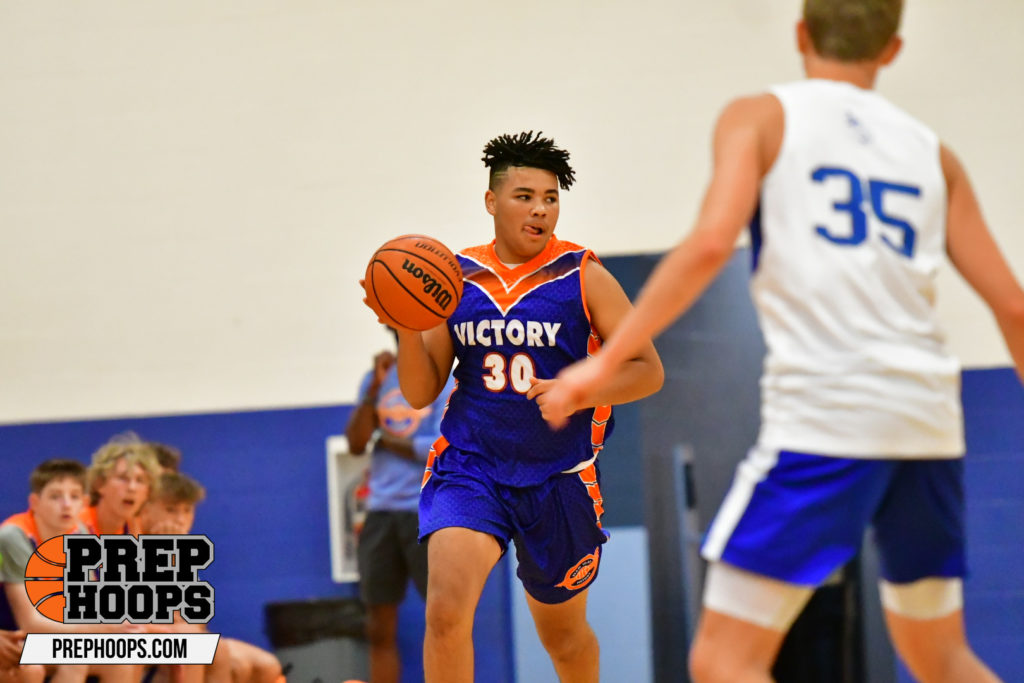 Posted On: 09/14/21 11:18 AM
An exciting group of players make up the initial 2024 rankings. The short list omits some small school players who made their varsity debuts as freshmen. And it leaves off some big school guys who were really impressive on the club scene. Those players will have a chance to join the list, and to move up dramatically as the 2024 class sorts itself out.
But for now, here are the players who merited ranking 12-16 in the first version of the 2024 ranking:
12 Asa Tarver Asa Tarver 6'3" | SF Wichita South | 2024 State KS , 6-foot-3 small forward, Wichita South HS:
Tarver was an important contributor to a pretty balanced Titans team last year. He provided 4.9 points and 1.4 rebounds. His stroke from deep was his strongest asset as a freshmen, highlighted by a five 3-point outing against Wichita Heights. But he's a long and springy athlete who will round out his game as he matures.
13 Tesean Williams Tesean Williams 5'7" | PG Wichita Northwest | 2024 State KS , 5-foot-7 point guard, Wichita Northwest HS:
Williams really impressed in the late summer, getting glowing reviews from Prep Hoops scouts at the MAYB Nationals. He is a brilliant ball handler with great quickness who runs the offense and controls the action. He got great minutes