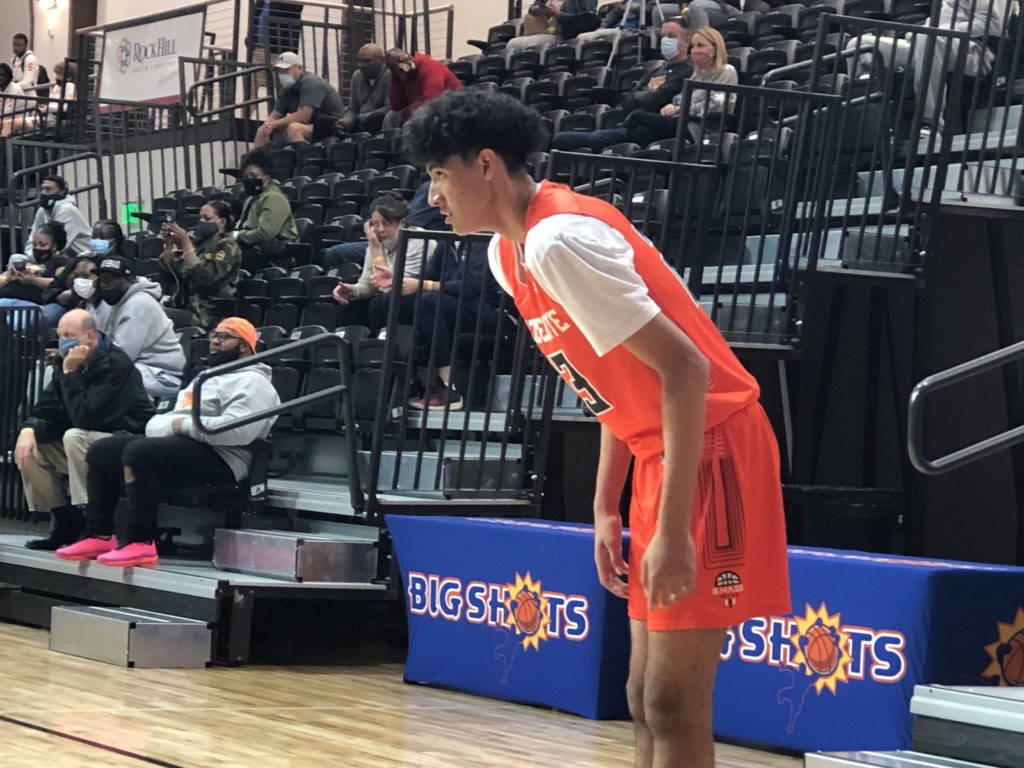 Posted On: 09/7/21 2:00 PM
The 2023 rankings continue to show how vast the talent is in the state of North Carolina. Here's a look at Part I of the Stock Rising Bigs in the 2023 rankings.
from No. 77 to No. 40
Hall finds himself inside the top 40, as the No. 40 prospect in the 2023 class following a productive grassroots season with Team United. He's an explosive big man with nice footwork and ability to finish around the rim. As he shows his prowess as a rim protector, look for more teams to jump on him with an offer already from Radford.
from No. 51 to No. 45
Scott is ironically one of the more underrecruited names in the 2023 class despite his size and talent at 6-foot-9. He's got the ability to finish with authority, handle the ball and create his own shot on the perimeter as well as he approaches his junior year. He's another name to keep an eye on over at Seventy-First High in Fayetteville. 
from No. 135 to No. 55
Raymond is a 6-foot-9 prospect