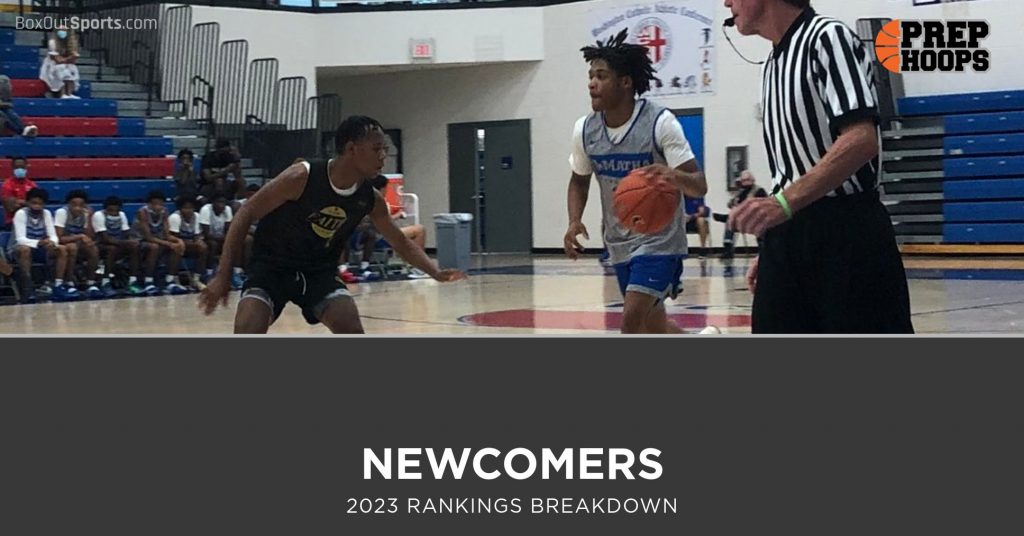 Posted On: 09/16/21 5:00 AM
Prep Hoops Maryland recently updated its class of 2023 prospect rankings, and now it's time to take a closer look. Here is a closer look at some of the newcomers featured in this recent update.
Akuta is a towering post-prospect who is just learning the game. Despite being new to the game, he understands the value of keeping his arms out while patrolling the paint. Because of his length, this helps Akuta distort passing lanes and be generally disruptive.
Robinson was one of the better finds of the summer. At 6-foot-4, he plays above the rim and can fill multiple spots on the wing.
Rushdan is part of an interesting young core at Glenelg Country. He has the potential to be a very good defender. We've seen Rushdan pick pockets and showcase his athleticism in the open court.
Farrell looks like he will be a reliable presence in the MSJ frontcourt. He will help control the glass with his