Prep Hoops is on a mission to cover as many kids possible in the Palmetto State all year long. Lets keep taking a look at some of the 2022 SCISA Class 2A names you should know about right here.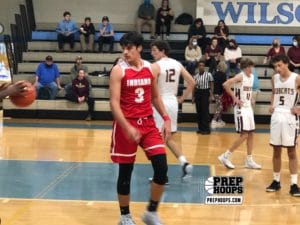 Mikey Templeton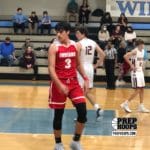 Mikey Templeton 6'3" | SF Orangeburg Prep | 2022 State SC – Orangeburg Prep (pictured on front) 
Templeton made the transition last season for the Indians after coming over from nearby Andrew Jackson Academy. Templeton played some this summer on the Grassroots Circuit with the Carolina Pressure. Templeton can play inside-out on the floor while posting up or facing up and knocking down the mid-range jumper. Templeton plays the game with a bit of a chip on his shoulder at times. Can the Indians make some moves this year in the SCISA Class 2A ranks ? 
Cameron Weston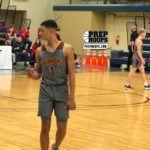 Cameron Weston 6'2" | SG Pee Dee Academy | 2022 State SC – Pee Dee Academy (Mullins) 
Weston averaged 15.3 ppg, 6.4 rebounds and 2 steals for the Eagles (13-3) last year. Weston is a 3 sport athlete Pee Dee Academy. 
Brandon Howard Brandon Howard 5'9" | PG Thomas Heyward Academy | 2022 State SC – Thomas Heyward Academy (Ridgeland) 
Howard transferred into the SCISA ranks a year ago when Ridgeland-Hardeeville HS didn't play athletics all year long across the board. Howard a gritty guard on the hardwood plays Linebacker/Athlete on the Rebels football team. Howard is a punishing Linebacker and really looks to rack up the tackles each week. Howard will come out of the backfield and add some pass catching skills to his game. 
Nazeal Johnson Nazeal Johnson 6'1" | CG Woodland | 2022 State SC – Colleton Prep (Walterboro) 
Johnson is geared to score the ball when he gets it into his hands. Nazeal really plays well with the ball in his hands and while he's in attack mode to the cup. Johnson averaged 14.4 ppg last season for the War Hawks. Nazeal never seems to take plays off and is always ready to the challenge when called on. 
JUST 3 DAYS LEFT – SUNDAY SEPTEMBER 26, 2021 – Prep Hoops Top 250 Expo – Myrtle Beach, SC @ Myrtle Beach Sports Center – SIGN UP today – www.prephoops.com/events for details. Use the passcode "swansontop250" to save $10 at checkout.