Part 3 of 'Welcome to New England' highlights three top-tier prospects from three excellent grassroots and high school programs. Mouhamed Dioubate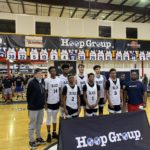 Mouhamed Dioubate 6'7" | PF Putnam Science Academy (CT) | 2023 State #103 Nation NLG (NY), Isaiah Miranda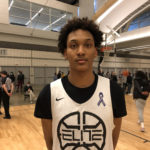 Isaiah Miranda 7'1" | C Southern California Academy | 2023 #38 Nation CA-S (RI), Amarri Tice Amarri Tice 6'8" | SF South Kent | 2022 State NLG (NY) will be impactful this season. Each will play a major role for their prospective programs. Part II of Welcome to New England can be viewed here. 
Welcome to New England III@MoDioubate @PSAhoops @PSACardinals @robertodiaz005 @IsaiahSaMiranda @SpfldComAcademy @RIElite_ @Rpena1108 @thereal_marrr @SouthKentHoops @CoachChills @TheCityRocks #shotsbykaii #vision2productions @TheHoopGroup @HGSL_HoopGroup @EKess33_HG pic.twitter.com/8WCm2FlMuz

— Prep Hoops New England (@PHNewEngland) August 25, 2021
Prospect: Mouhamed Dioubate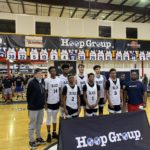 Mouhamed Dioubate 6'7" | PF Putnam Science Academy (CT) | 2023 State #103 Nation NLG
School: Putnam Science
AAU: PSA Cardinals
Evaluation: Mo is the definition of efficiency. The 6'7″ forward rebounds everything in his area and finishes well in the paint. He's starting to feel comfortable extending his game which will help his stock tremendously. He's capable of putting pressure on defenders off the dribble getting to the paint. During Peach Jam he produced a team-high 9.7 C-RAM (Top 8%) and 708.7 RAM (Evaluation metric scaled from 0 to 1000+ to represent the quality of a player's performance within a competition) along with a 96.7 DSI (Defensive Statistical Impact) according to Cerebro. He currently holds offers from Bryant, LaSalle, George Washington, Siena, Duquesne, Rhode Island, VCU, St. Peter's, and St. John's.
New chapter ???????????? pic.twitter.com/FlW99OnDrs

— Mouhamed Dioubate ® (@MoDioubate) December 4, 2020
Prospect: Isaiah Miranda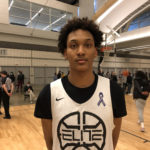 Isaiah Miranda 7'1" | C Southern California Academy | 2023 #38 Nation CA-S
School: Springfield Commonwealth
AAU: Rhode Island Elite
Evaluation: Miranda, who is originally from Rhode Island, will be attending Springfield Commonwealth (MA) after a stint with Phelps (PA). Miranda is a versatile prospect with a ton of upside. The HGSL 2023 MVP was impressive all summer. He stood out during the prestigious Pangos All-American Camp in June and carried that momentum into the summer. Isaiah has the ability to stretch the floor and attack closeouts off the dribble. He runs the floor well causing a mismatch for most players at his position. He currently holds offers from Siena, Bryant, VA Tech, Rhode Island, Seton Hall, Rutgers, UConn, Providence, Washington, Memphis, Maryland, St. John's, and Oklahoma.
I am excited to announce my commitment to Springfield Commonwealth Academy this fall. I am also deeply appreciative of the Phelps School for developing me into the student and athlete I am today. Thank you for all of the time and support the coaches, staff and faculty put into me pic.twitter.com/HTzjQ42V2T

— Isaiah Miranda (@IsaiahSaMiranda) August 2, 2021
Prospect: Amarri Tice Amarri Tice 6'8" | SF South Kent | 2022 State NLG
School: South Kent
AAU: Albany City Rocks
Evaluation: Tice has ideal size at the wing position standing 6'7″-6'8″. The former Newburgh Free Academy Quarterback has an amazing feel on the floor. He manages to get downhill and finishes efficiently with either hand. He reads defenses well and reacts swiftly. His current offers include Albany, UNCW, UMass, UMBC, Siena, Iona, Fairfield, East Carolina, and Buffalo. 

— Amarri Tice (@thereal_marrr) May 8, 2021