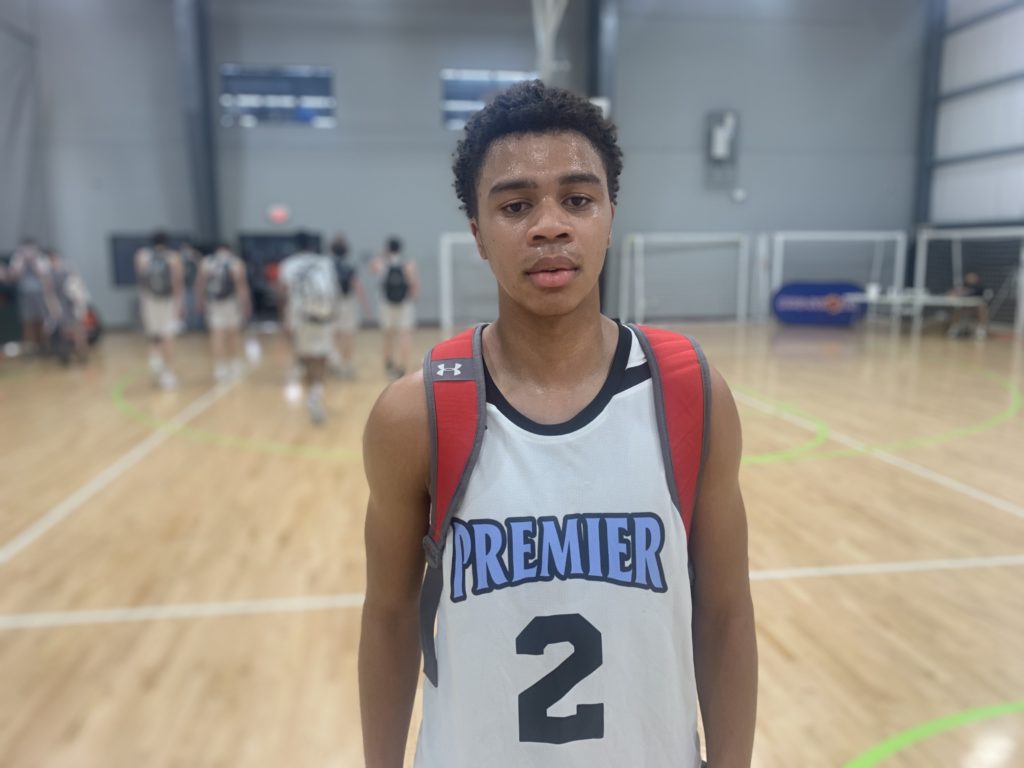 Posted On: 08/2/21 8:31 AM
We have updated our 2023 class rankings and have been breaking down content over the past few weeks. Here, we will take a look at rankings by position, breaking it down into three categories: Guards, wings and bigs.
Here's a look at part two of the guards rankings, ranking the best point and combo guards numbers 15-6.
To see the entire class of 2023 rankings, click here.
15) Cam Cole | 6'1" | Highland School (#43 Overall)
Cole is a talented point guard that we will have an opportunity to step in and provide some much needed scoring at the point guard position at Highland after the departure of Angelo Brizzi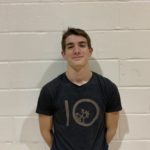 Angelo Brizzi 6'3" | PG Highland School | 2021 State #216 Nation VA to Villanova. The 6'1" Cole is a slippery and shifty guard that is able to get in the lane off the bounce at will, he can score it from multiple levels and he has good feel and playmaking ability as well.
14) Marvin Brimmage Jr. | 6'1" | Bishop Ireton (#42 Overall)
Brimmage has been a standout at Ireton over the past few years and he continues to improve and get better with time, and will be a part of a very talented group over there that should surprise some teams in the WCAC. He's a combo guard that can initiate the offense and create for others, he can move off the ball where he's an excellent shooter and he brings good energy to his team on both ends.
13) Robby Matos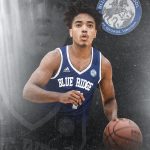 Robby Matos 5'9" | PG Blue Ridge | 2023 State VA | 5'9" | Blue Ridge (#33 Overall)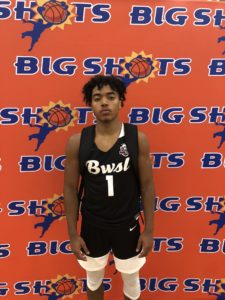 One of the fastest and most dynamic guards on this list, Matos is a one man fast break and an absolute blur in transition where he can get end-to-end faster with the ball than most can without it. He has a lightning quick first step and he's explosive enough to rise and finish at the rim in traffic, he can sit down and guard 94 feet and he never seems to get tired and always brings energy when he's on the floor.
12) Moses Horne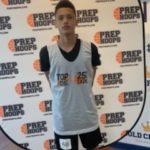 Moses Horne 6'3" | PG The Rock | 2023 State FL | 6'2" | Oak Hill Academy (#31 Overall)
Horne was at Oak Hill last year and played sparingly for the Warriors in their national schedule, but he'd likely start anywhere else in the state. He's a high IQ and cerebral guard that makes good decisions and doesn't turn it over often, he's a talented shot maker who can fill it up from deep and he's going to always be around the ball and in the right place defensively.
11) Ryan Hite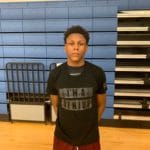 Ryan Hite 6'3" | PG King's Fork | 2023 State VA | 6'2" | King's Fork (#28 Overall)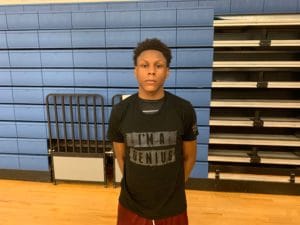 Hite is a prospect who has dealt with some injuries over the past year, but he's set to have a breakout year on another talented King's Fork team that will need someone to step up at the point guard position with the departure of Jayden Epps to Combine. He's a strong and athletic guard who can get downhill and finish through traffic, he can move off the ball where he's a good shooter and he's a good on ball defender too.
10) Justin Boggs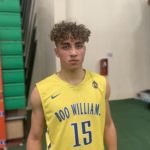 Justin Boggs 6'2" | CG Paul VI | 2023 State VA | 6'1" | Paul VI (#25 Overall)
Boggs comes to PVI from St. Andrew's in Maryland and he'll provide some much needed shooting and another experienced ball handler on a young but talented Panthers' team. He's had a big summer with Boo Williams as he's been consistent from deep and has NBA range, he's an athletic finisher when he gets downhill and he has good feel on the basketball and brings it defensively as well.
9) AJ Wills AJ Wills 6'1" | PG LC Bird | 2023 State #200 Nation VA | 5'11" | Life Christian Academy (#24 Overall)
Wills is a new name in the Richmond area that burst onto the scene this summer playing up with Boo Williams EYBL group that qualified and played well in Peach Jam this July. The 5'11" guard is a lightning quick and highly skilled guard who has improved immensely as a shooter from deep off the catch and off the bounce, he's shifty with the ball in his hands and he brings it and sets the tone on the defensive end with his on ball pressure and great instincts off the ball.
8) Wesley Williams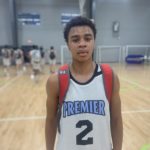 Wesley Williams 6'0" | PG Independence | 2023 State VA | 6'0" | Independence (#22 Overall)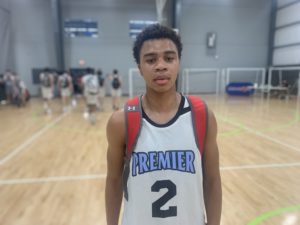 Williams has been one of the top guards in the NOVA area since his freshman year at Independence, and already holds a handful of division one offers to his name. He's a throw back style floor general that is well rounded and controls the game. He can handle pressure and get you into your sets, he has terrific vision and feel for the game and a high IQ on both ends of the floor and he's a skilled scorer off the bounce who can make shots from all three levels and is very efficient.
7) Khalil Williams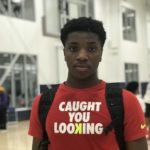 Khalil Williams 6'5" | CG Potomac School | 2023 State VA | 6'4" | Potomac School (#21 Overall)
Williams is a scoring combo guard that has gotten better every single time I've seen him play, and is coming off of a very good summer with a talented New World 16U group. At 6'4" the lefty has good size at the guard position and is able to play on and off the ball and both initiate the offense and score it at will. He's a knock down shooter from deep, he can create space and make tough shots from multiple levels and he can get downhill and finish at the rim as well.
6) Etienne Strothers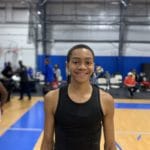 Etienne Strothers 6'1" | PG Menchville | 2023 State VA | 6'1" | Menchville (#20 Overall)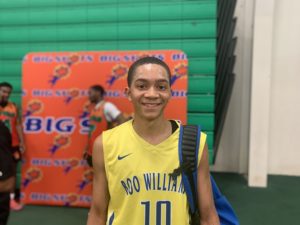 With his brother Allen entering his freshman season at ETSU, Etienne will be the go-to guy for Menchville this year and the way he played this summer with BWSL's 16U group he seems ready for the task. The 6'1" guard has grown close to 7 inches over the past few years, and he has a mix of skill and athleticism off the bounce that is very impressive for his age. He can knock it down from deep consistently and on the move, he has a tight handle that allows him to get in the lane and make plays for others and he still has plenty of room to grow moving forward.