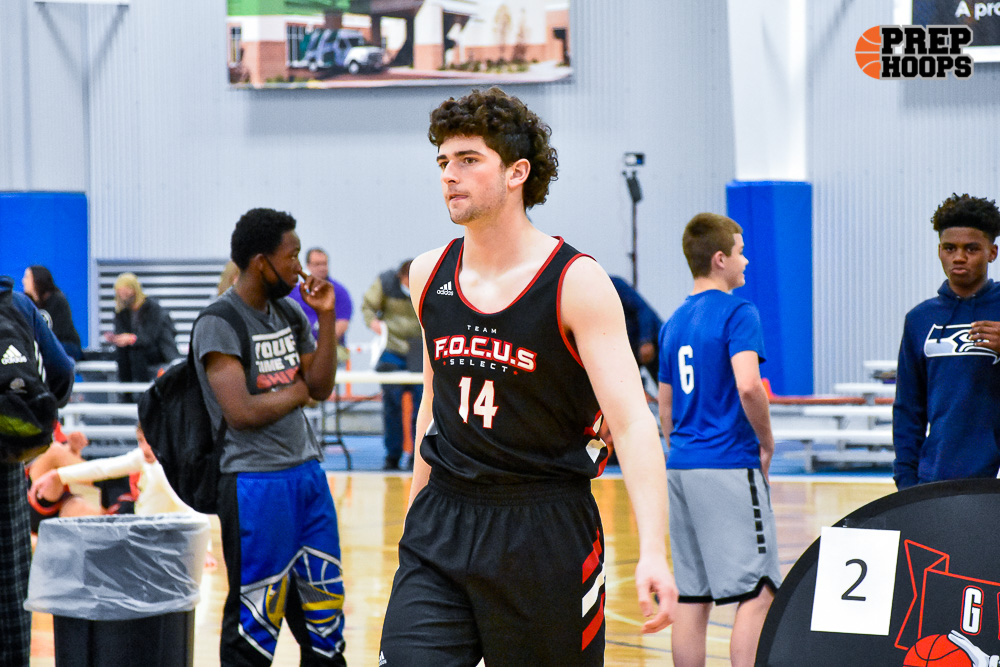 Posted On: 08/21/21 11:26 AM
This morning I made the trip over to the southside of Indianapolis for the annual UIndy Elite Camp. This even allows features some of the best talent in the area and brings out a lot of other small college programs to evaluate at the camp. Prep Hoops Indiana had boots on the ground for Session I. Here is part one of the events top performers.
Marcus Ankney (Center Grove H.S. 2023)
This 6'3" guard may have generated the most buzz of anyone at the elite camp this morning. Ankney is a pure scorer that is efficient from all three levels. He shot the ball very well from beyond the arc and showed the ability to create his shot off of the dribble as well. Definitely a scholarship player that will see his recruitment really get going through his junior season.
Shaun Arnold (Ben Davis H.S. 2023)
Arnold was impressive all morning long with his physicality and offensive versatility. A 6'5" forward, Arnold is skilled enough to play out on the wing where he can attack closeouts, but also has the size and strength to finish inside with his back to the basket. He did both at UIndy today. Part of