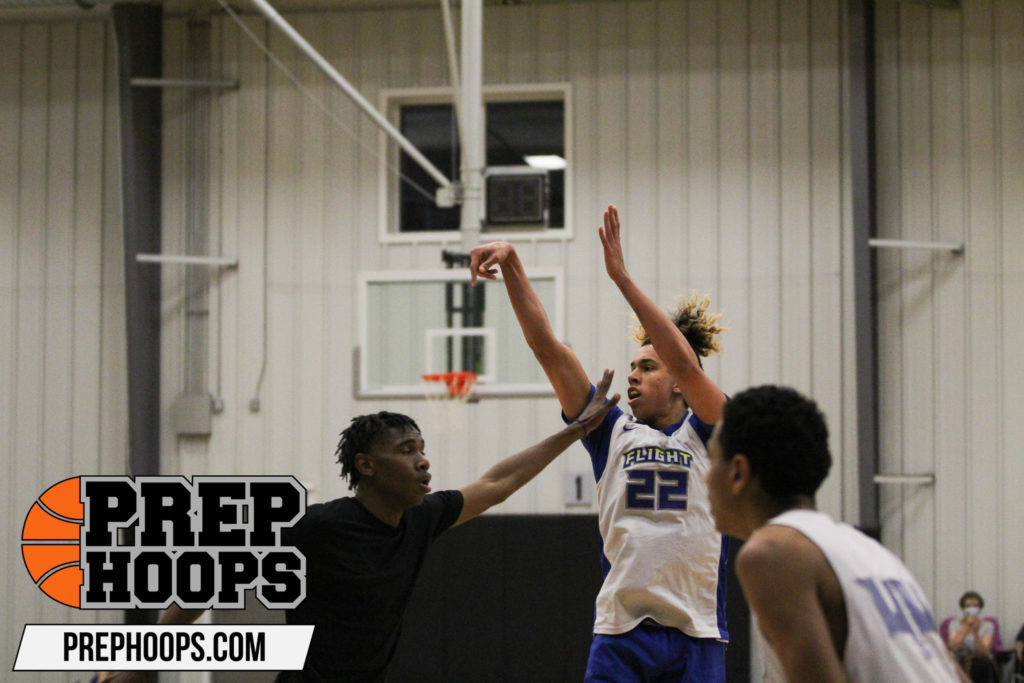 Posted On: 08/30/21 10:00 AM
After watching the action at the SWMO Basketball Future50 Showcase in Strafford, Prep Hoops Missouri picks it's Class of 2023 All-Stars from the event.
Guards/Wings
Kevin Parker Jr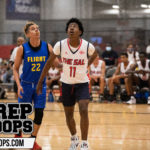 Kevin Parker Jr 6'2" | SG Parkview | 2023 State MO 6'2 Parkview: A physical shooting guard who can score at all three levels.
Ahlante Askew 6'1 Republic: An excellent two-way point guard who impacts the game at both ends of the floor.
Trae Oetting Trae Oetting 6'0" | CG Kickapoo | 2023 MO 6'0 Kickapoo: A strong combo guard with excellent 3-point shooting range and the ability to create.
AK Rael AK Rael 6'5" | SG Strafford | 2023 State MO 6'4 Strafford: A versatile wing player with excellent length and the ability to score anywhere on the court.
Nic Burri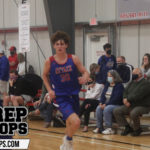 Nic Burri 6'2" | SG Greenwood | 2023 State MO 6'2" Greenwood: A talented lefty with good 3-point shooting range and the ability to handle the ball.
Forwards
Harrison Doennig Harrison Doennig 6'6" | PF Kickapoo | 2023 State MO 6'6 Kickapoo: An athletic power forward who plays with a high motor at both ends.
Keaton Stone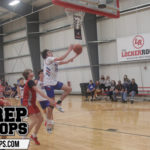 Keaton Stone 6'5" | SF Maryville | 2023 State MO 6'5 Maryville: A talented combo forward with explosive athleticism and the ability to drive.
Cole Griesemer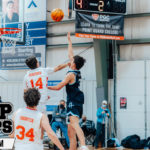 Cole Griesemer 6'6" | SF Hillcrest | 2023 State MO 6'6 Hillcrest: A versatile small forward who can handle the ball, pass it and knock down perimeter jumpers.
Joseph Horinek Joseph Horinek 6'7" | PF Buffalo | 2023 State MO 6'5 Buffalo: A young forward who excels on the defensive