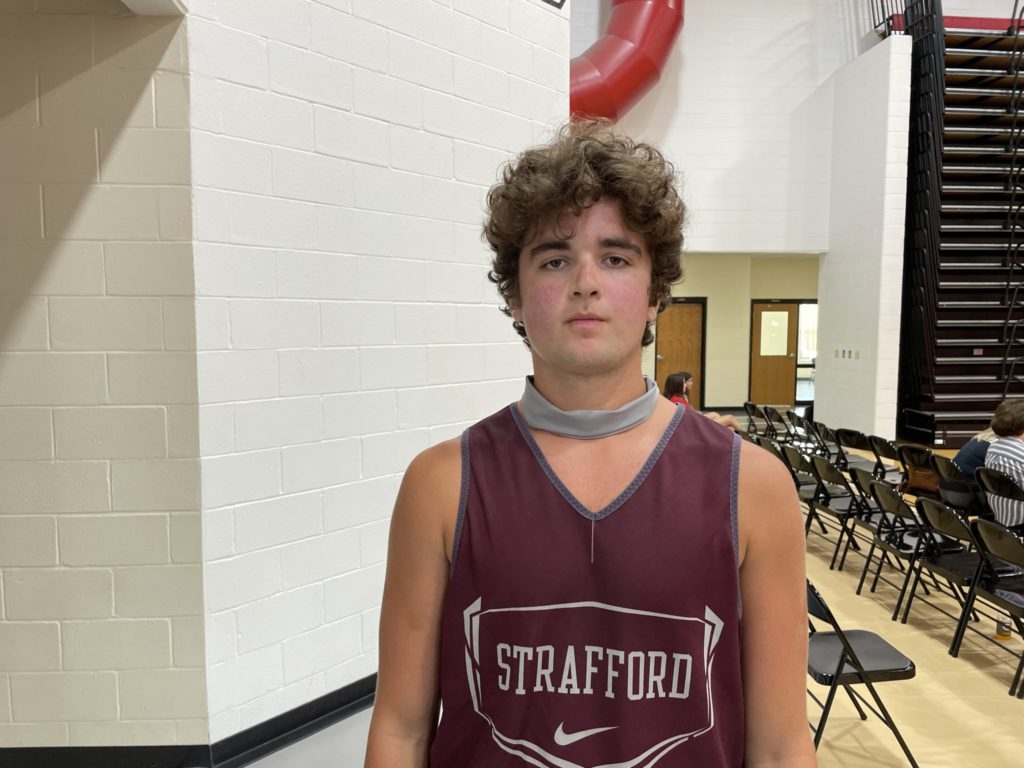 Posted On: 08/26/21 10:00 AM
Prep Hoops Missouri takes a look at the members of Team White from last Saturday's SWMO Basketball Future50 Basketball Showcase in Strafford, MO.
Seth Soden 6'5" Strafford: The long 2022 wing displayed his versatility as he could play virtually any position on the floor. He handled the ball well and can facilitate offense with his passing and playmaking. He had some nice takes to the basket with his long stride that covers a lot of territory. He can also shoot the 3-pointer as well.
Trae Oetting Trae Oetting 6'0" | CG Kickapoo | 2023 State MO 6'0" Kickapoo: The 2023 combo guard had a very productive afternoon as she shot the 3-pointer with excellent accuracy. He could shoot the ball off the catch and create the perimeter jumper off the dribble with equal effectiveness. He is solidly built and he could handle himself on the dribble against pressure.
AK Rael AK Rael 6'5" | SG Strafford | 2023 State MO 6'4" Strafford: A 2023 wing who has excellent length and was very smooth and fluid in all of his movements. Although he is tall and lean, he can get low on the dribble when he breaks defenders down. He uses his size to score inside against smaller players as well as rebound. He can also hit