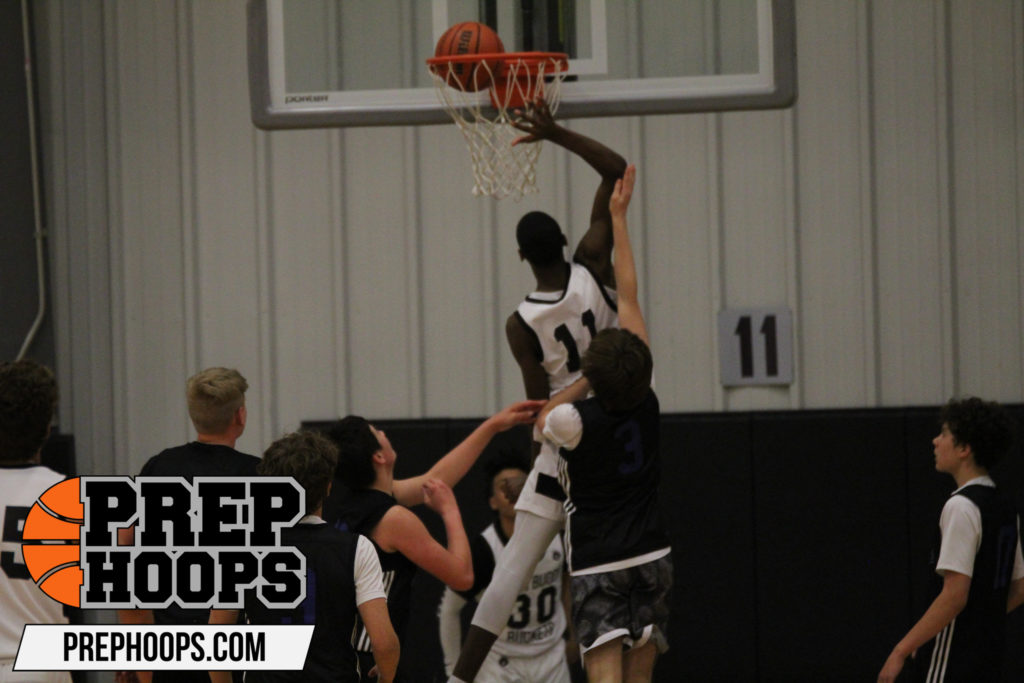 Posted On: 08/6/21 12:28 PM
This series will take a look at different positional categories in the classes of 2024 and later 2023 that provided some intriguing summers with their play on the court, showing consistency, flashes of high level ability, and competitiveness. We look at the 2024 combo guards, shooting guards, and wings today.
Andrell Burton, 6'4 G, Buddy Buckets Kansas 2024 (Pictured): When it's all said and done could be one of the top prospects in the group of 2024s in Kansas. Has the length, wingspan, athletic ability, and growing basketball traits to get him there. Thrives in transition, has a solid handle and ability to attack in the half court, and has shown a little jumper in his game. Lives on the glass on both ends of the floor, plays passing lanes really well, and is a highlight waiting to happen. Had a huge summer.
Spencer Coup, 5'10 G, SSA Elite 2024 Black: Shown some point guard ability as well, but showed to be much more comfortable playing as a two guard. Was terrific in the catch and shoot game from 3 this summer and has a solid IQ to attack defenses. Plays really tough on