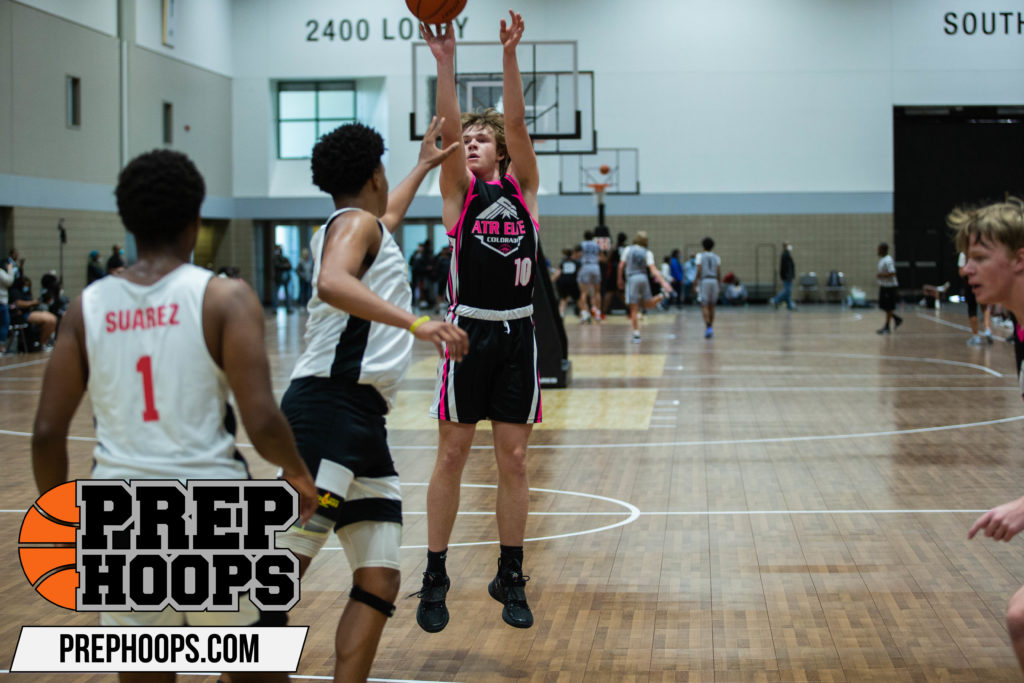 Posted On: 08/3/21 4:44 PM
There were some players from the 16s division at the Grind Region Finals that had the nets scortching from deep. These players were not only successful from the high school line, they let it fly from the college arc and found success. Needless to say, the class of 2023 has some marksmen in their class and we will take a look at a few of them in this article.
Evan Barber (6'1" / CG / Rogue 2023)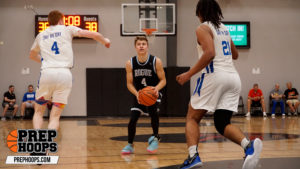 The lefty from Westmoore (Oklahoma) was a marksman of the highest caliber during his team's run to the 16s Platinum bracket semis.  Barber was really good coming off dribble weave or down screen action ready to shoot.  He killed teams with threes from broken plays as well.  Barber squares his shoulders quickly and is very good setting his feet for shots.  His shooting ability should make him a value in recruiting circles going forward.  
Jaedyn Brown (6'1" / CG / Rocky Mountain Fever 2023)
While he proved that he can put it on the floor and get to the lane, Brown was, at times, lights out from deep.  The guard