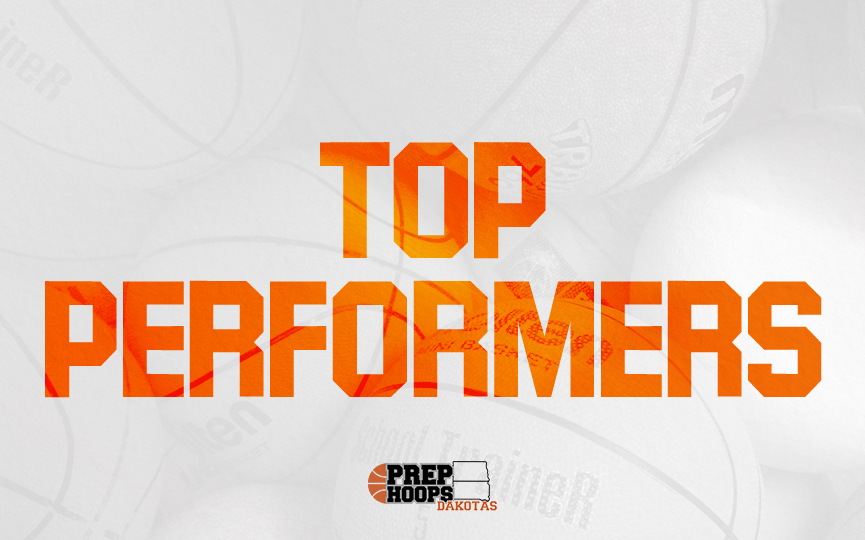 Posted On: 08/25/21 11:08 PM
Let's meet the next group of 2024 prospects in South Dakota! This is a deep and talented class. #11-#20 is an athletic and skilled group of players. It will be interesting to see how they have grown and improved over the summer months. 
Number 11-20 Top Prospects in SD
#11. Garrett Mertens Garrett Mertens 6'2" | SG Milbank | 2024 State SD |6-2 G| Milbank/Pentagon Schoolers
He has the ability to light the nets on fire from downtown. Mertens can also hit from 15-feet on in. The prospect from Milbank is hard to guard when going to the basket. Garrett can slash, knife, and penetrate to the basket for buckets. He is a skilled offensive player that can hurt you in many ways. This Bulldog is the real deal. 
#12. Nic Marshall Nic Marshall 6'1" | PG White River | 2024 State SD |6-1 PG| White River/SD Attack 
A very talented and mature point guard. Marshall has tight and controlled handles. He sees the floor well and sets up others. Nic can command the troops and run the show. He is gifted offensively, but he really shines on the defensive end. Marshall can lockdown other guards. He is gritty, quick, and smart. He may be young, but he is a leader! 
#13. Garrett Mertens Garrett Mertens 6'2" | SG Milbank | 2024 State SD |6-2 G| Milbank/Pentagon Schoolers He has the ability to light the nets on fire from downtown. Mertens can also hit from 15-feet on in. The prospect from Milbank is hard to guard when going to the basket. Garrett can slash, knife, and penetrate to the basket for buckets. He is a skilled offensive player that can hurt you in many ways. This Bulldog is the real deal.  #12. Nic Marshall Nic Marshall 6'1" | PG White River | 2024 State SD |6-1 PG| White River/SD Attack  A very talented and mature point guard. Marshall has tight and controlled handles. He sees the floor well and sets up others. Nic can command the troops and run the show. He is gifted offensively, but he really shines on the defensive end. Marshall can lockdown other guards. He is gritty, quick, and smart. He may be young, but he is a leader!  #13. Colton Edberg Colton Edberg 6'0" | SG Centerville | 2024 State SD |6-0 G| Centerville/Pentagon Schoolers  A fast learner and a hard worker. Colton can fill it up from beyond the arc and stretch the defense. Edberg can also do damage going downhill and getting two feet in the lane. Once in the lane, Colton can score or find teammates for open looks. Edberg has a bright future with a well-rounded game and a high hoops IQ.   #14. Hudsyn Ruesink Hudsyn Ruesink 6'1" | SG Sioux Valley | 2024 State SD |6-1 G/F| Sioux Valley/Pentagon Schoolers He plays for two great programs, Sioux Valley and the Schoolers. It is no surprise that Hudsyn is skilled and that he knows the game well. Ruesink gives maximum effort all the time. He does the little things well and he works hard on the glass. Ruesink is a high-energy player with a bright future for the Cossacks.  #15. Braeden VanBockern Braeden VanBockern 6'1" | SG Harrisburg | 2024 State SD |6'0 SG| Harrisburg/SD Attack  A lively player that hoops for a top-notch AAU team and a high-level high school team. If Braeden has an open look from 3-point range, it is likely going down. As he matures his shooting will only improve. VanBockern is not just a shooter, he can handle it and compliment his teammates. Braden has a bright future shooting the ball for the Tigers and being a complete player.  #16. Kohen Kranz Kohen Kranz 6'0" | CG Watertown | 2024 State SD |6'0 CG| Watertown/SD Attack He is a competitor and a winner. After getting varsity burn for the Arrows and a summer with Attack I expect Kranz to be a dude in Watertown. He can play multiple positions and get the job done on both ends. Kohen does not have a weakness and he can do it all. You should expect a big season from this smart player from Watertown.  #17. Blake Rich Blake Rich 6'3" | SF Aberdeen | 2024 State SD |6'3 SF| Aberdeen/Pentagon Schoolers He had a nice season with the Schoolers and will be ready to shine on varsity this year. Blake is a muscular frontcourt player with good size and length. Rich knows the game well and he learns fast. Expect him to excel on both ends of the floor and to board up very well. Blake is a baller on the block. #18. Jayce Slaba Jayce Slaba 5'7" | SG Hanson | 2024 State SD |5-7 SG| Hanson/Pentagon Schoolers A quick guard that will make you pay from the outside. Slaba can really hurt teams from beyond the arc when he gets a bit of breathing room. Jayce has solid ball skills with good handles and fine passing abilities. Slaba is really tough to handle when he gets going in transition. After a summer of hoops with the Schoolers, Slaba will be ready to produce at the high school level.  #19. Isayah Price Isayah Price 6'3" | SF Hanson | 2024 State SD |6-3 SF| Hanson/Pentagon Schoolers A strong frontcourt player and a force to be reckoned with. Price can do more than just score inside, he can move outside and hit J's with a soft shot. He knows how to use his body to shield the defense and protect the ball. Price also excels at carving out space around the basket. Look for Isayah to be a strong rebounder and a tough defender for Hanson in the coming season.  #20. Bryce Westby Bryce Westby 6'3" | PF Phillip | 2024 State SD |6-3 PF| Phillip A forward that does most of his damage in the paint. However, he does have solid shooting form with the potential to do damage outside. I love the way Bryce seals and pins against zone defense. He can score with either hand and Westby can finish after contact. Bryce is a quick jumper and a smooth finisher. I enjoyed watching how quickly he gets up and down the court with hustle. On defense, Westby is a rim protector and he challenges shots with a high hand. Keep an eye on the kid from Philip, he has a high ceiling.   FULL 2024 RANKINGS https://www.prephoops.com/dakotas/rankings/south-dakota-rankings/2024-rankings/