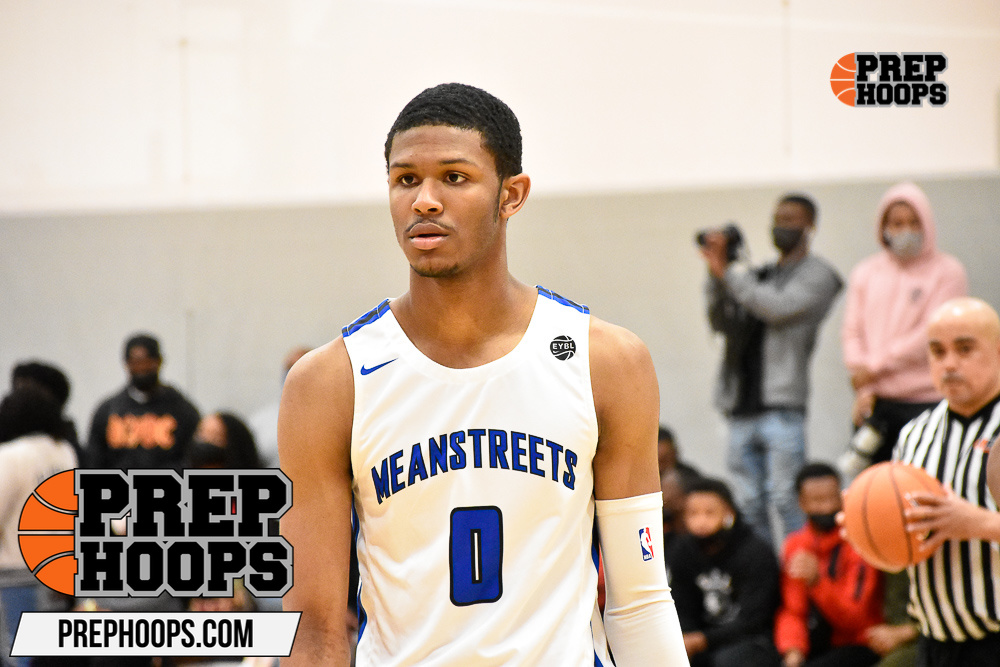 Posted On: 08/18/21 6:00 AM
It is getting that time of year!  The class of 2022 prospects in Illinois are getting on campus and making moves towards decisions in their recruitments.  We caught up with several top prospects to get the latest.
AJ Casey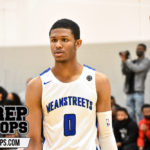 AJ Casey 6'8" | PF Whitney Young | 2022 State #22 Nation IL (Whitney Young)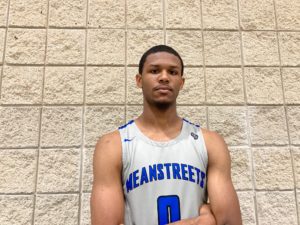 Casey sets at the top of the board in the 2022 class.  Love what this athletic and skilled power forward brings on both ends of the floor.  His dad told us they have locked in an official visit to Florida on September 18.  Casey will also trip to Gonzaga for their Midnight Madness festivities in early October and is planning on also visiting Memphis with an eye on late September.
Braden Huff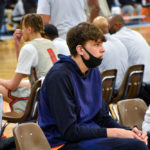 Braden Huff 6'9" | PF Glenbard West | 2022 State #84 Nation IL (Glenbard West)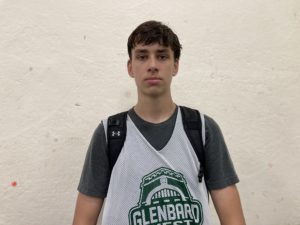 Huff proved to be one of the more complete post players in the country during the July live periods with the Wolves at UAA.  His ability to shoot, pass, handle, and score in the post is incredible.  The standout post told us he has visits set for September 2 Virginia Tech, October 9 Gonzaga, and Wisconsin on October 31.  He is in the process of working out more visits and has not narrowed anything down yet.
Jaden Schutt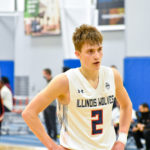 Jaden Schutt 6'5" | SG Yorkville Christian | 2022 State #90 Nation IL (Yorkville Christian)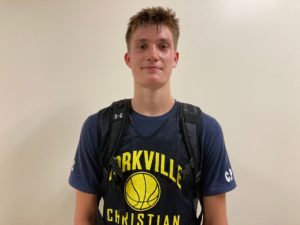 Schutt had a dominant summer which opened up his recruitment even more.  The elite shooter and plus athlete helped lead the Illinois Wolves to the UAA title.  He tells PHI that he will be taking an official visit to Duke on August 26 and another to Florida September 18.
Jalen Quinn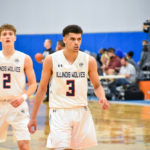 Jalen Quinn 6'3" | PG Tuscola | 2022 State #203 Nation IL (Tuscola)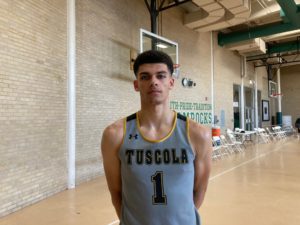 One of the top prospects in the state came off the board in the last week as this Tuscola point guard made his decision to commit to Loyola.  Quinn had been linked to the Ramblers heavily for a while, but when the high-majors came calling in the summer it got more interesting.  Quinn stuck to where he knows best and that is the Missouri Valley Conference power.
Robbie Avila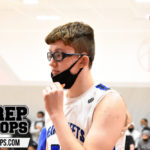 Robbie Avila 6'8" | PF Oak Forest | 2022 State #225 Nation IL (Oak Forest)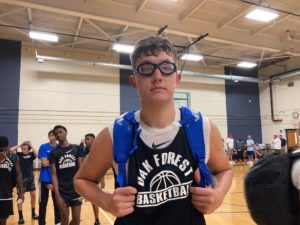 Avila is such a productive player!  Mr. Slo Mo is a power forward that can score from all over the floor and is an ELITE passer for any position.  He tells us he hasn't narrowed his list yet, but has an official lined up to Northern Iowa on October 1-3.  Also is in the process of setting one up with Appalachian State.
Ben VanderWal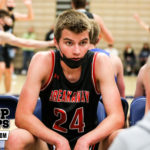 Ben VanderWal 6'5" | SF Timothy Christian | 2022 State #237 Nation IL (Timothy Christian)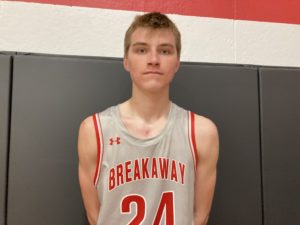 This top 10 recruit had quite a rise in his recruitment during June and July picking up a ton of offers.  Elite shooter at 6'7" has set up four official visits: August 21-23 Bucknell, August 27-29 Furman, September 10-12 William & Mary, and September 17-19 Yale.
NJ Benson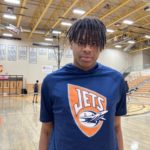 NJ Benson 6'8" | C Mt. Vernon | 2022 State IL (Mt. Vernon)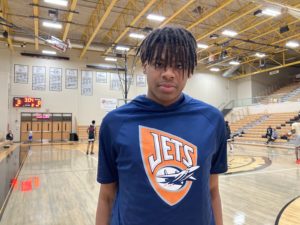 After his strong play in June a lot of coaches were intrigued with this Mt. Vernon five man.  He tells PHI that he plans on taking official visits to Murray State, Southern Illinois, Missouri State, and Illinois State.  All four have offered.  On his "top 5" list he also included SIU-Edwardsville. Marquette is another school that is under consideration for a visit.  They have not offered to this point.

Xavier Amos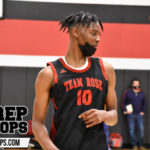 Xavier Amos 6'7" | PF Whitney Young | 2022 State #243 Nation IL (Whitney Young)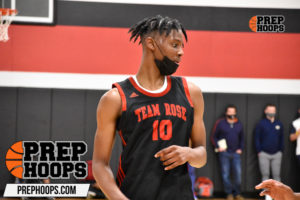 Amos is a face up four that brings athleticism and energy along with rapidly emerging skill.  Loved the way he played in June and July!  Amos tells PHI that he will be taking an unofficial visit to Indiana State on this upcoming Monday, August 23.  The Sycamores offered exactly two months to the day back in June.
Dylan Arnett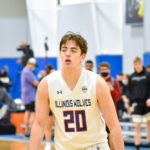 Dylan Arnett 6'9" | PF DePaul Prep | 2022 State IL (DePaul Prep)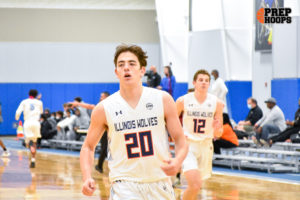 Really liked what we saw from this DePaul Prep big man in June as he displayed his skill, toughness, and touch around the basket.  Arnett told us that he will take official visits to Purdue Fort Wayne, UW-Milwaukee, and Youngstown State.
Bobby Durkin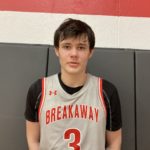 Bobby Durkin 6'5" | SF Glenbard West | 2022 State IL (Glenbard West)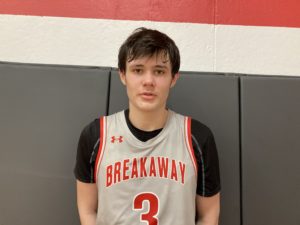 Durkin is one of the top shot makers in the class.  The 6'6" forward had a monster spring and summer.  He landed his first D1 offer from Army West Point in July.  Durkin tells PHI that he will visit there the weekend of August 27-29.
Tavari Johnson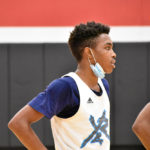 Tavari Johnson 5'11" | PG Lyons | 2022 State #210 Nation IL (Lyons)
Johnson is a high level point guard that runs a team, hits shots, and makes everyone around him better.  He has lined up four visits: August 25-26 Akron, September 10-12 UW-Milwaukee, September 17-19 Bowling Green, and September 24-26 Toledo.
Justin Mullins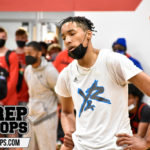 Justin Mullins 6'5" | SF Oak Park-River Forest | 2022 State IL (OPRF)
Mullins is a coveted mid-major utility wing that had a great July for Young & Reckless.  He has three visits set up at this point.  August 26-28 Mount St. Mary's, September 10-12 Brown, and September 17-18 Denver.