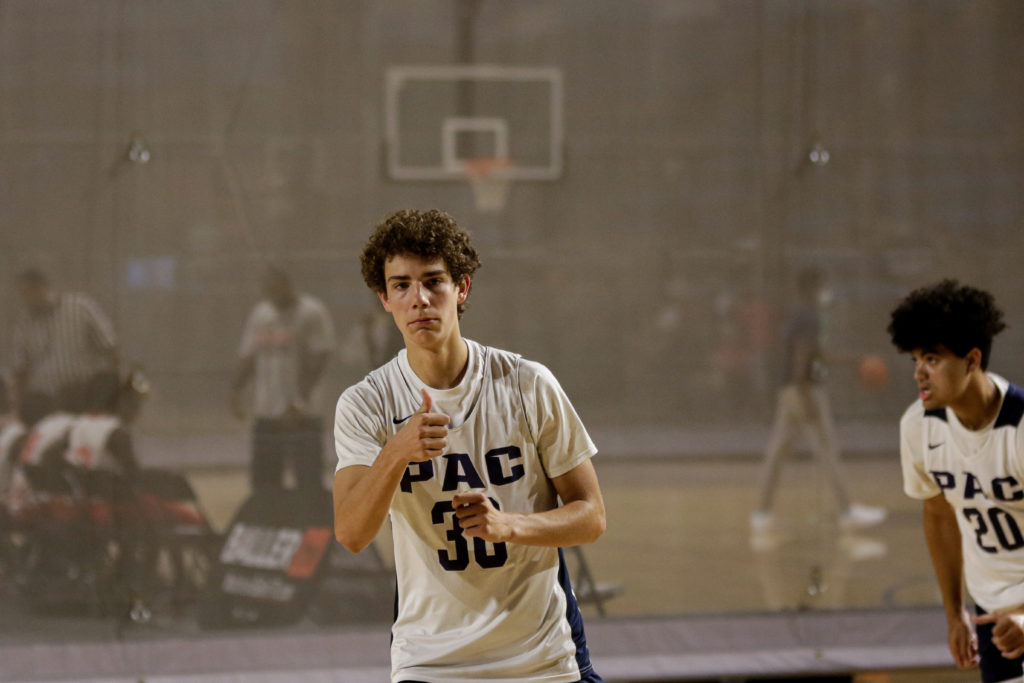 Posted On: 08/9/21 3:35 PM
There are always players who haven't made varsity impact who stand out in the summer. These players bear watching to see if they can translate their summer growth to a role at their high school.
Here are some KC bigs to watch as we transition to school ball:
Ryan Cummings, 6-foot-4 forward, 2023, Mill Valley:
A really versatile and solid contributor on the club scene this summer, watch for Cummings to have a nice role this fall. He can play inside and out, and runs the floor really well for his size. He works hard on the glass scores with smooth moves through the lane.
Fernando Gracia Fernando Gracia 6'5" | PF Olathe North | 2023 State KS , 6-foot-5 forward, 2023, Olathe North:
A real eye-opener this summer, Gracia stood out with his ability to block shots and hit from the perimeter. He could be a big riser in KC this year if his summer showing translates. He floated off his man to pick up drivers and reject a surprising number of shots. Gracia also showed an ability to drift from the lane to an open spot for a three, which he hit at a high rate.
Aiden Werth, 6-foot-5 forward, 2022, Aquinas:
A long forward who plays with