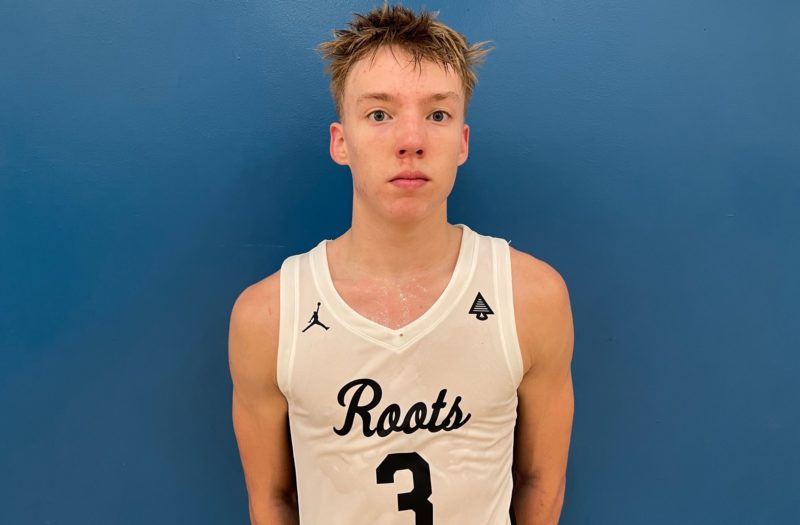 Posted On: 08/2/21 9:53 PM
A guard who put on a tour de force to lead his team to a championship. A pair of lefties who impressed in different ways. A skilled wing who dominated his competition with IQ and savvy. And two "bigs" who couldn't be more different in their approach, but were equally as productive. 
This is your all-Prep Hoops Hustle Region Finals First Team, headlined by Most Valuable Player Parker Gerrits of Roots Academy. 
The All-Finals first and second teams were selected by me and my colleague Devin Ugland, and include standouts from the 17u and 16u divisions. Our colleague David Yapkowitz covered the 15u Division, so he'll have more insight on those standouts. 
MVP
Parker Gerrits, 6-1 2023 PG, Roots Academy
This was a unanimous call for Devin and me. Gerrits, a super heady floor general, was dominant throughout the weekend, scoring 33 points in the 16u championship game. Gerrits checks off a lot of boxes for a high level point guard: he makes the right reads in the halfcourt (great pick and roll feel) and transition, rarely forces the issue, picks his spots to attack down hill and finishes through contact, and hits open threes in rhythm. He also gives an excellent effort on defense.
First Team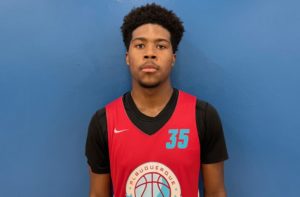 Jakwon Hill, 5-11 2022 G, ABC New Mexico National 2022
Of the Albuquerque team's three guards,  Hill was the most consistent throughout the weekend. The stocky lefty makes a living in the paint, playing on balance and off of two and one foot, and he finishes virtually everything. In the championship game, he didn't miss a single floater. He converts free throws at a high rate as well. Like his teammates Exodus Ayers and William Benjamin, Jr., Hill is a physical on-ball defender with good instincts and active hands.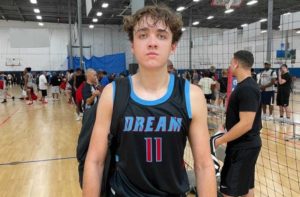 Easton Reagan, 6-5 2022 W, Arizona Dream
Devin and I had dubbed him "Isa Ingles" because of his uncanny resemblance to current Stanford guard Isa Silva and the similarities in his game to Utah Jazz wing Joe Ingles, albeit a right handed version. Reagan has a high basketball IQ and is a knockdown shooter, and is the beneficiary of his team's great ball movement, which gave him open looks and straight driving lines, which he took advantage of early and often on Sunday. He scored a game-high 29 points in the championship game against ABC New Mexico, knocking down threes from well beyond the college three, and finishing through and around contact, despite his pedestrian athleticism.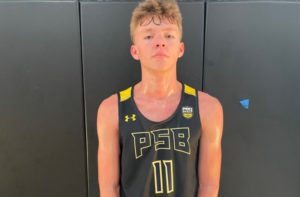 Aidan Kuhl, 6-1 2022 PG, PSB Denver 
For most of the weekend, Kuhl was as dominant a guard as we saw in the gym. The lefty scored it from three levels and is crafty off the bounce. But as teams keyed on him, he was able to attack closeouts, draw help defense, and locate open teammates with pinpoint passes. PSB Denver was one of the more prolific offensive teams on hand, and Kuhl was the catalyst. 
Sean Johnson, 6-5 2022 F, ABC New Mexico National 2022
The New Mexico team didn't have a starter over 6-5, but it didn't matter. The undersized Johnson was fairly dominant at times, and had an unheralded 15 point, 12 rebound performance in the championship win. Johnson has solid hands, very good ball skills and a knack for finding the basketball, especially on the offensive boards, where he converted the few shots the guards missed into second-chance points. But Johnson isn't just a low-post threat: he has solid face-up skills from the short corners and high post, taking advantage of his superior foot speed and footwork.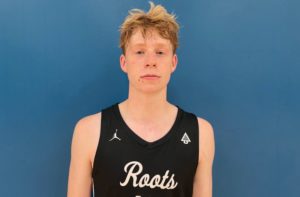 Andreas Engholm, 6-8 2023, Roots Academy
While Gerrits was his team's headliner, Engholm was impressive in his own right. Arguably the most skilled big man on hand this weekend, Engholm scored it efficiently on the low block and with spot-up jumpshots from the short corner and college three. He has to improve his foot speed and use his length better protecting the rim, but his skill set translates to the next level.