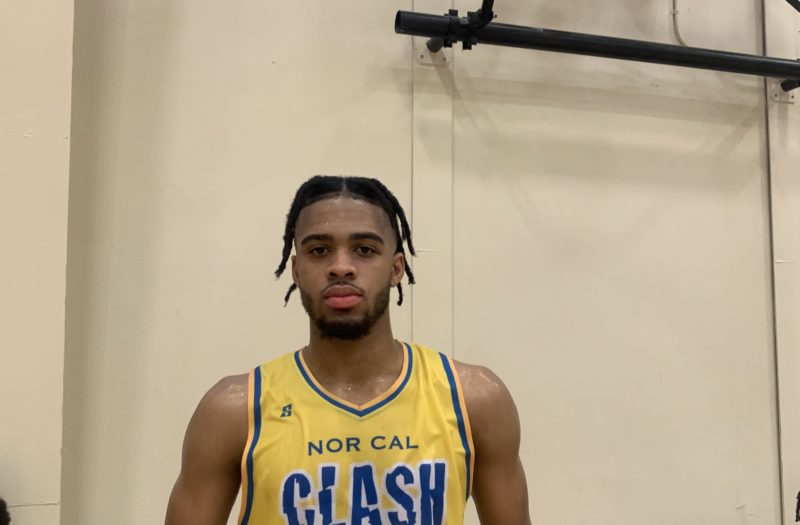 Posted On: 08/30/21 1:35 AM
The 12th Annual NorCal Clash hosted by Gerry Freitas, was held at Cornerstone Christian HS, in Antioch California, Sunday afternoon. A game with top players from the class of 2022, and 2023 competing against each other.  All the players that participated are in the top 25 of the PH rankings system. Here's our recap. 
Class of 2022 defeats the Class of 2023, 102-92
2022 MVP: Takai Emerson-Hardy Takai Emerson-Hardy 6'7" | SF Vanden | 2022 State 6'7 Forward of Vanden HS
Emerson-Hardy was a dominant force in the 2nd half. He reminded us that he's hard to guard in the post area. He was dominate down the stretch with his strength in the post area. He combined his post work with good mid-post face-up moves, including a nice step back jumper, then he nailed a big 3 in the corner down the stretch sealing the deal. 11/17 shooting, 5 steals, 3 assists, 4/6 FTA, 27pts.
 The Producer: Derrick Claxton Derrick Claxton 6'4" | SG Inderkum | 2022 State 6'7 Guard of Inderkum HS.
We hadn't seen much of Claxton this Summer, he played on the UA Circuit with most of his games out of state, and against quality competition. He showed us why he's a next level player at this event. Good