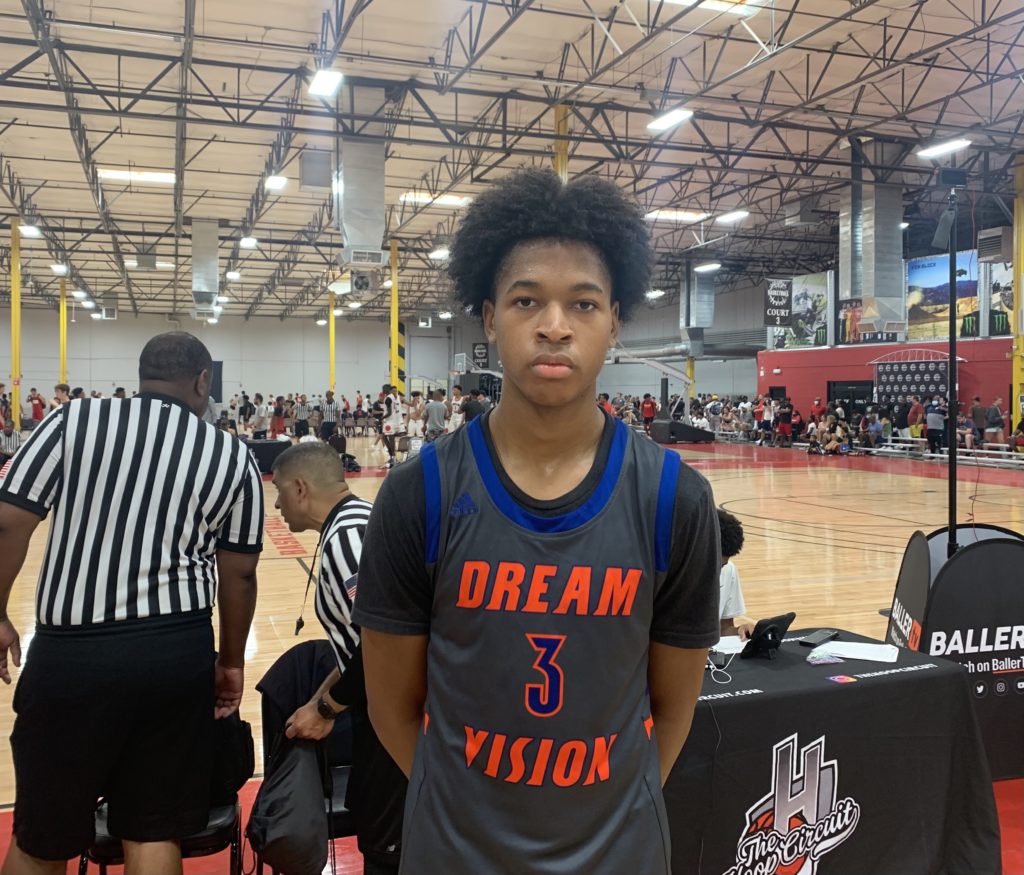 Posted On: 08/5/21 9:03 AM
On July 22nd-25th I attended the Las Vegas Summer Championships at the Las Vegas Basketball Center in Las Vegas/NV. 
There were 55 17U teams, 30 16U teams and 28 15U teams competing in pool play then eventually going into tournament play to crown a weekend champion of all 3 levels. 
Here were some local players that stood out.
Guards/wings:
Desi Burrage Desi Burrage 6'0" | CG Brophy Prep | 2021 State AZ Brophy Prep (AZ Select Contreras)
-A strong framed guard who is a 3 and D type. He will get into his defenders with quick hands and feet. He makes extra passes and open shots from mid to the 3pt line. He is currently undecided for next season.  
Andrew King Andrew King 6'3" | CG Desert Vista | 2022 State AZ Desert Vista (AZ Select Contreras)
-A dead-eye shooter. He can make some shots off the dribble from mid-range but prefers off the catch. He has good range on his 3pt shot and will rattle them off quickly. He is tough and built up his upper body to fight inside on defense and rebounds the ball better then most guards. He does a lot of the dirty work and will defend. 
Jason Parent Jason Parent 6'4" | SF Prescott | 2022 State AZ Prescott (AZ Supreme) 
-A scoring wing has