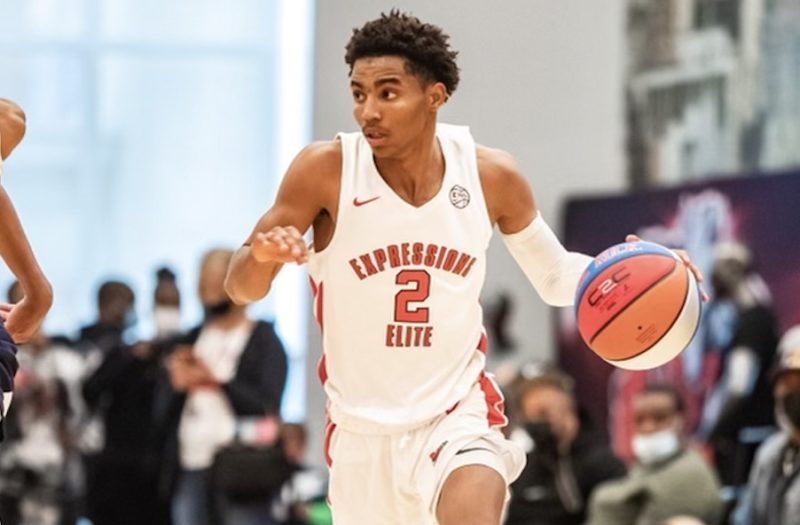 Posted On: 08/10/21 10:18 AM
Hoop Group held its annual Future All-American Camp August 4-7 in East Stroudsburg, PA. This was the first time top prospects competed without their grassroots team in a camp setting against other top prospects this season. Although I've had the opportunity to cover many of the prospects, this environment allows the best to stand out. The future is now for these prospects.
Elijah Moore Elijah Moore 6'2" | SG Cardinal Hayes | 2024 State NY , 2024, 6'4″ G, Cardinal Hayes/Wiz Kids – Elijah is becoming one of the best consistent shooters in the state. He's taken full advantage of his opportunity since his teammates have transferred and faced injuries. He continues to grow physically, complimenting his playing style.
Dwayne Pierce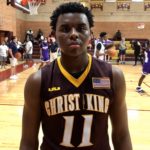 Dwayne Pierce 6'5" | SG Christ the King | 2024 State NY , 2024, 6'5″ G, Christ the Kings/NY Rens – Pierce has an amazing ceiling. The game comes naturally to him, especially in the half-court. He has a good shooting touch but he doesn't just rely on his outside shooting ability. He's already strong enough to absorb and finish through contact. 
Maurice Vassell Maurice Vassell 6'8" | PF St. Benedict's | 2024 State NJ , 2024, 6'9″ F, St. Raymonds/Riverside Hawks – Maurice athletic ability and ceiling are tremendous. As he continues to expand his game and physical capabilities he will surely reach the level everyone expects. At this moment he produces off of raw talent and effort. 
Ian Jackson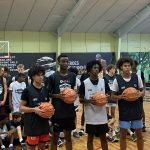 Ian Jackson 6'5" | SF Cardinal Hayes | 2024 State NY , 2024, 6'6″ G, Cardinal Hayes/Wiz Kids/New Heights Lightning – The highly ranked freshman continues to play at a high level. The athletic slasher finds ways to get into the paint and finish over defenses. As he becomes a more consistent shooter he will be practically unstoppable.
Jeremiah Jenkins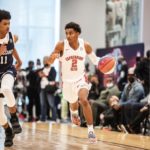 Jeremiah Jenkins 6'0" | PG Brewster Academy (NH) | 2024 State , 2024, 5'11″ G, Brewster Academy/Expressions – JJ is a quick shifty guard who plays with an amazing imagination. He uses his quick first step to create off the dribble not only for himself but for his teammates. The camp MVP continues to open up eyes nationwide. 
Duane Thompson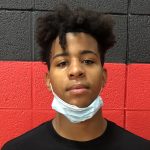 Duane Thompson 6'7" | PF Putnam Science (CT) | 2024 State , 2024, 6'8″ F, Putnam Science/Team New England – Duane is a physical versatile prospect who has the ability to stretch the floor but also get it done inside. His solid frame allows him to control the boards and rebound out of his area.
Jason Schofield, 2024, 6'8″ W, Avon Old Farms/PSA Cardinals – Jason uses his size to be effective from the inside but has the ability to beat defenses from the perimeter. The versatile prospect showcased his ability to put in on the floor during Peach Jam. He continues to improve each time he touches the floor.