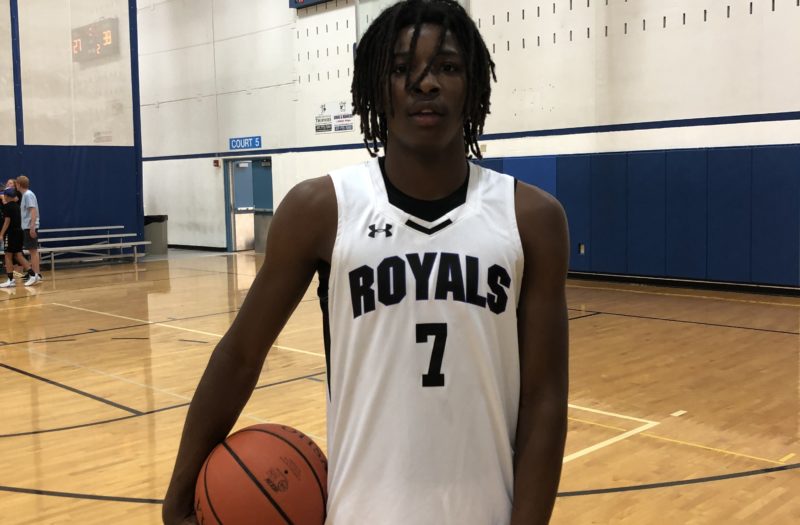 Posted On: 08/1/21 12:40 AM
The 2024 (and 2025) class continued to show out at the Grit Region Finals in Indianapolis. Here are five totally arbitrary skill superlative categories with an additional honorable mention. 
Best Prospect 

Jalen Haralson 6-5 2025 Indianapolis Gets the nod here for the simple fact that as one of the few 2025's playing up a age group. He also looks like possibly the most physically advanced. I find it interesting that he lists himself as a point guard. His game reminds me of another tall player who raised eyebrows by claiming that position. Like recent draftee Scottie Barnes he covers so much ground with his long frame. Most players with this extreme length are very skinny. That is not the case here. Thick but bouncy frame appears to be a step ahead of his opponents. Not just an athlete either. Skilled ball handler and passer who also possesses a soft touch. I only saw it out to the mid range in Saturday's action. Seems to have winning intangibles as well as Team Teague 2025 is undefeated. Has the chance to be a special long term prospect.
Honorable Mention: Nate Johnson 6-4 Grand Rapids Christian (MI) 
Best Athlete 
Ru