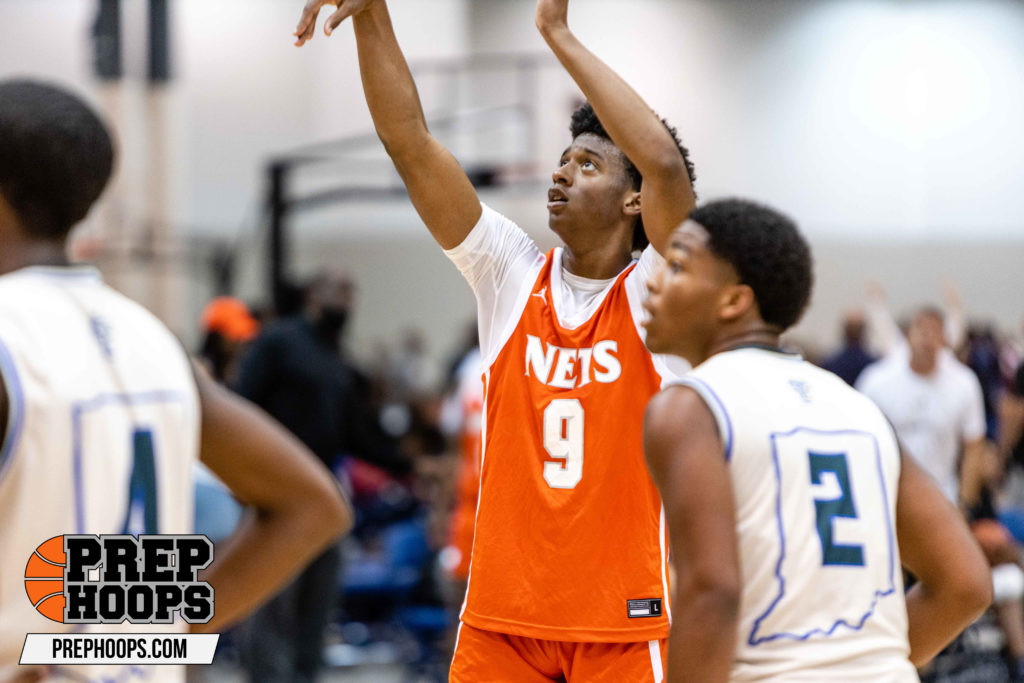 Posted On: 08/3/21 6:30 PM
The calendar has officially turned from July to August and that means that AAU basketball is in the rearview mirror. While the day-to-day grind slows down between now and the start of high school basketball practices, there will still be plenty of coverage coming your way throughout this month as showcases and college elite camps take the stage. Before closing the chapter of AAU season we will empty out the notebook from Sunday at the Prep Hoops Grit Region Finals. In case you missed it, make sure to check out part one from yesterday.
Game of the Day
The best game I saw all weekend took place between two young teams with a ton of talent, Indiana Game 2024 Premier and Team Teague 2025 Felder. Despite playing up an age group, the Team Teague 2025 squad has had a ton of success in the 15u division all summer long. On Sunday afternoon they got the best of Indiana Game hanging on for a 61-58 victory.
As soon as you sit down to watch Team Teague, Jalen Haralson catches your eye. There simply aren't that many players his age that look like him physically. At 6'5" and possessing a strong frame,