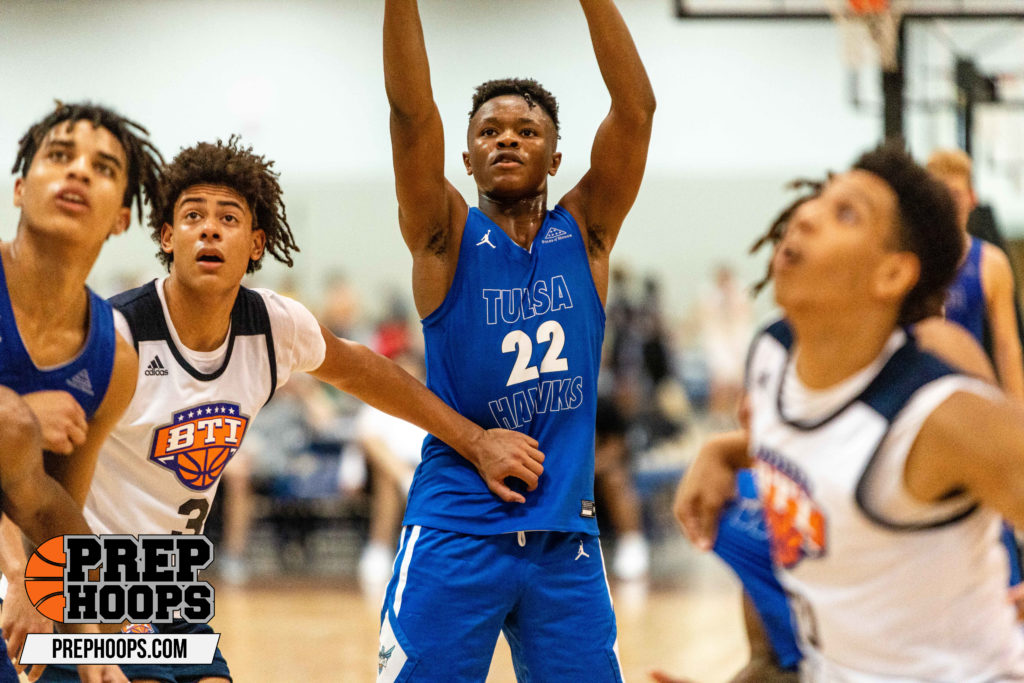 Posted On: 08/1/21 10:50 AM
→Tulsa Hawks 74, JEB Elite 54
The Hawks accrued an 11-point lead mid-way through the first half, but a couple auspicious triples from Kole Johnson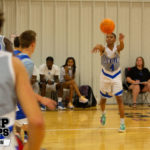 Kole Johnson 5'11" | PG Putnam City North | 2021 State OK and Jayce Daniels helped to keep JEB in striking distance of its in-state foe. However, the Hawks made another push in the opening minutes of the second half to land, again a double-digit lead ahead of JEB, benefitting on stark defense from the their interior, a sharp triple from Anthony Allen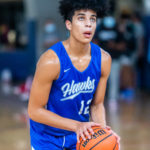 Anthony Allen 6'4" | SF Broken Arrow | 2022 State OK , and contributions from a group of Hawks.
After that, JEB never recovered fully as the Hawks amassed a staggering lead late.
The Hawks are scheduled to play Texas Swish in the semifinal game at 12:20 at Drive Nation.
→Texas Swish 63, AAO Flight 58
Swish certainly made a theatrical moment out of it.
The Texarkansan showdown started in a defensive stalemate, with either team struggling to find footing above the other. At the end of the half, Swish and AAO tied at 22 points. AAO found an edge in the second half,