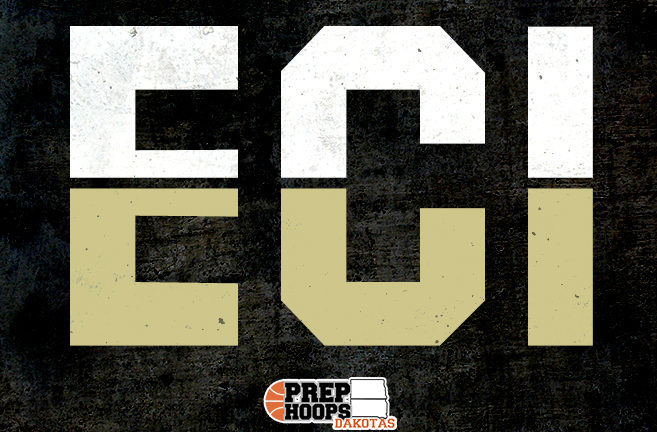 Posted On: 08/19/21 8:21 PM
This is a promising young group of players. I watched them play in the spring at Battle At The Lakes and they impressed me. For youngsters, they are very skilled and seem to know the game well. This ECI team can really shoot it from beyond the arc. As these players grow and mature they will be studly varsity basketball players. A few of them will be making an impact on their varsity squads this coming year. All of these ECI ballers have a bright future in the game of basketball.
Team comments from coach Kaleb Lowrance
"Overall, we had a very successful season. We showed a lot of growth over the summer and came together as a group. Results weren't always what we wanted, but I had a great group of kids that played hard and bought in on what we were trying to do."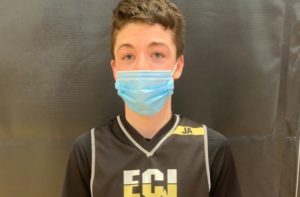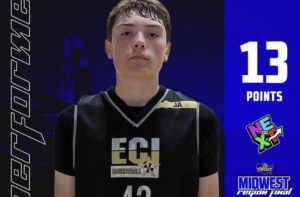 ROSTER comments from coach Lowrance
Brodie Runck Brodie Runck 6'0" | SG Central Cass | 2025 State ND (5'9 G) Central Cass - Confidence/aggressiveness offensively
Jayger Meschke Jayger Meschke 5'1" | CG Bismarck | 2025 State ND (5'1 G) Bismarck  - Handling mistakes and bouncing back quickly
Brodie Runck Brodie Runck 6'0" | SG Central Cass | 2025 State ND (5'9 G) Central Cass - Confidence/aggressiveness offensively Jayger Meschke Jayger Meschke 5'1" | CG Bismarck | 2025 State ND (5'1 G) Bismarck  - Handling mistakes and bouncing back quickly Brady Westphal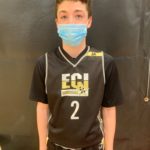 Brady Westphal 5'10" | SG West Fargo Horace | 2025 State ND (5'7 G) West Fargo Horace - Playing within an offense/understanding how moving the ball helps him get open shots Kaiden Helm Kaiden Helm 5'9" | SG Minot | 2025 State ND (5'9 G) Minot - High powered motor  Carson Busek Carson Busek 5'8" | SG Shanley | 2025 State ND (5'8 G) Fargo Shanley - Offered great Leadership Gentry Richter Gentry Richter 6'1" | SG Linton/HMB | 2025 State ND (6'2 F) Linton/HMB - Using his body/angles effectively Carter Baasch Carter Baasch 5'6" | SG Maple Valley | 2025 State ND (5'5 G) Maple Valley - Changing speeds and being under control while using his athleticism Mason Larson (5'11 F) Ada/Bourp (MN) - Aggressiveness/comfortability that he belonged on the floor Ramsey Walz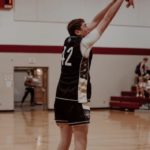 Ramsey Walz 6'4" | PF Minot Bishop Ryan | 2025 State ND (6'1 F) Minot Bishop Ryan - Defensive and rebounding aggressiveness Recognitions Best Rebounder: Ramsey Walz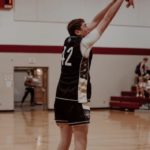 Ramsey Walz 6'4" | PF Minot Bishop Ryan | 2025 State ND Top Scorer: Brady Westphal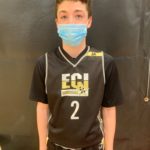 Brady Westphal 5'10" | SG West Fargo Horace | 2025 State ND & Ramsey Walz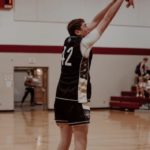 Ramsey Walz 6'4" | PF Minot Bishop Ryan | 2025 State ND Defensive stopper: Carter Baasch Carter Baasch 5'6" | SG Maple Valley | 2025 State ND Most Improved: Jayger Meschke Jayger Meschke 5'1" | CG Bismarck | 2025 State ND Hardest Worker: Carter Baasch Carter Baasch 5'6" | SG Maple Valley | 2025 State ND / Carson Busek Carson Busek 5'8" | SG Shanley | 2025 State ND /Brodie Runck Most Unselfish: Brodie Runck Brodie Runck 6'0" | SG Central Cass | 2025 State ND & Mason Larson Mr. Gritt: Carter Baasch Carter Baasch 5'6" | SG Maple Valley | 2025 State ND Best Rim Protector: Ramsey Walz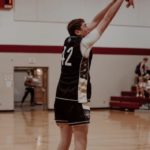 Ramsey Walz 6'4" | PF Minot Bishop Ryan | 2025 State ND Schedule Prep Hoops Event #1 (Appleton, WI) April 2-4  Prep Hoops Event #2 (Minneapolis, MN) May 7-9  ECI Spring Preview (Moorhead, MN) May 22-23  Prep Hoops #3 (Omaha, NE) May 28-30  Comets Alliance (St. Cloud, MN) June 24-26  Summer Classic (Sioux Falls, SD) July 16-18