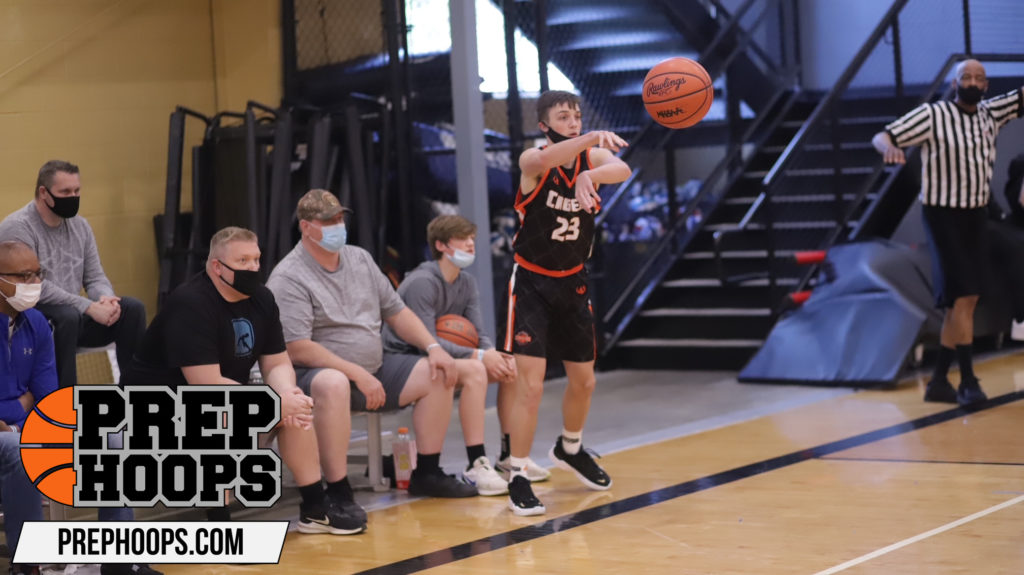 Posted On: 08/24/21 10:50 AM
The David Barns Showcase has become a premier event in the state of Michigan. The Michigan vs. Michigan State game was a classic early in the day contest at the event that featured some real next level talent. Let's take a look at the performances of 5 prospects that stood out to me in this game. 
Trenton Boike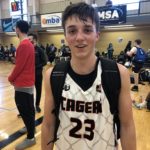 Trenton Boike 5'10" | PG Genesee Christian School | 2023 State MI (2023, PG, Genesee Christian)
Boike made his presence felt in this contest at the David Barns Showcase. He was quick and decisive when the ball was in his hands. Boike found open teammates by making high percentage passes with precision. Boike showed his ability to shoot from behind the arc as well. He fired without hesitation and buried multiple triples.
Ethan Dunn Ethan Dunn 6'10" | C East Lansing | 2022 IN (2022, C, East Lansing)
Dunn was just bigger and stronger than most of the competition. I had him marked for 14 points in the game. He showed nice touch on the ball, especially when putting it off the glass. Dunn should have dominated the glass, and he did just that. He really limited his opponent's second chance buckets by controlling the defensive boards. 
Trey Kolakovich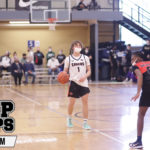 Trey Kolakovich 5'10" | CG Croswell-Lexington | 2023 State MI (2023, PG, Croswell-Lexington)
Kolakovich turned heads on the Prep