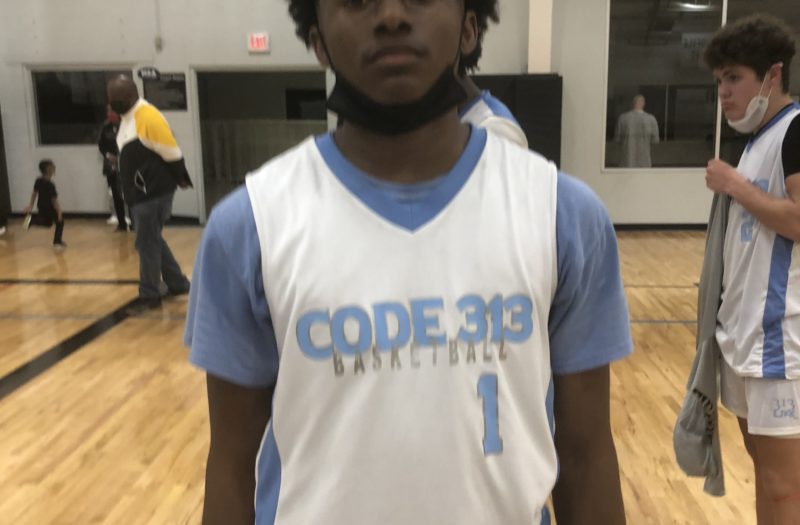 Posted On: 08/26/21 10:32 AM
The David Barns Showcase has left it's mark on prep basketball this summer. There was an array of talent and that was definitely on display in the Detroit Mercy vs. Green Bay matchup. We will look at 5 players that stood out to me in that contest. 
Christian Dunn Christian Dunn 6'5" | PF East Lansing | 2024 State MI
Dunn was a force in the paint throughout the game. He dominated the glass on the defensive side. Dunn did an excellent job helping on D and sliding over to stop the ball when the other team drove the lane. He showed his strength by finishing through double teams and in traffic. Dunn showed versatility in his offensive game, scoring with his back to the basket as well as with a quick 2 dribble drive. 
Elvis Machul Jr.
Machul Jr, was flat out unstoppable in this game. I had him with a total of 31 points. He scored in every conceivable way. He buried multiple DEEP triples, powered through outback buckets, hit floaters, and scored in transition. He didn't just score though. Machul Jr. created turnovers on D and had multiple impressive passes, including an on the money sling pass into the paint that led to an easy bucket.