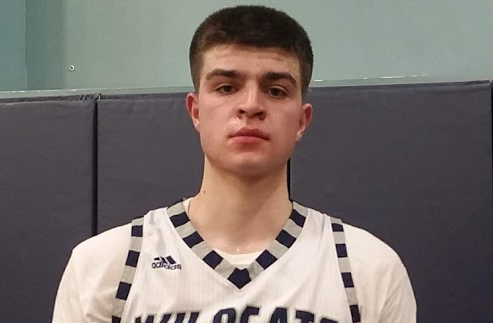 Posted On: 08/29/21 7:11 PM
The summer was busy as a number of seniors made their decisions to start their college careers at the junior college level, specifically in the NWAC. One former prep standout also made the decision to continue his college career in the league. Here's a look at several of the commitments: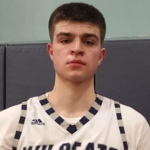 Dakota Reber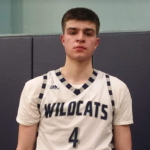 Dakota Reber 6'6" | SF Wilsonville | 2020 State OR (2020 Wilsonville/Incarnate Word) to Lower Columbia
The former 5A Player of Year is heading back close to home after spending his freshman season at Incarnate Word, where he averaged 0.7 points and 0.5 rebounds in limited minutes, playing 10 games and starting one. Because of COVID, he maintains a full four years of playing eligibility and will have three remaining after the 2021-22 season at Lower Columbia and playing for one of his former AAU coaches at International Elite, assistant coach Allan Brown.
"I have a good relationship with Coach Brown and they can help me get back to the next level next year," Reber said. "(They have) a good team and it's only an hour from home."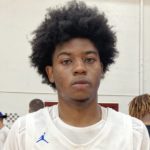 Brandon Hopson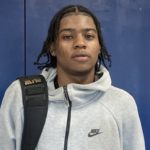 Brandon Hopson 6'0" | PG Jefferson | 2021 State OR (2021 Jefferson) to Linn-Benton
Hopson transferred to Jefferson for his senior season and played an important supporting cast role to Lamar Washington and Mookie Cook, often as the third scorer in games. On the year he ended up averaging 9.3 points and 2.8 rebounds per game and ranked third on the team in three-point field goals made (21). He'll stay in-state at Linn-Benton to play for head coach Joe Schaumburg.
"I took an unofficial visit last month and talked to the coaching staff and felt it will be the best fit for me," Hopson said. "Coach Joe really made me feel at home."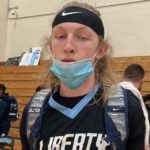 Zane Bernhard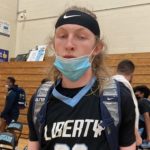 Zane Bernhard 6'2" | CG Liberty | 2021 State OR (2021 Liberty) to Chemeketa
Bernhard was one of the most improved players in 6A as a senior and helped lead Liberty to one of its best seasons ever in the classification. The 6-foot-1 combo guard averaged team-highs in points (15.9), rebounds (5.1), assists (4.5), and steals (2.9) and really stepped up in the leadership department for the Falcons. After considering a number of options nationally he'll begin his college career close to home at Chemeketa.
"I want to push my game as far as I can take it and I'm willing to do the work it takes to get there, I just need the right people and guidance around me," Bernhard said. "The coaches have been great throughout the recruiting process and I felt these were the right people I needed in my life to be happy, progress, and succeed at the next level."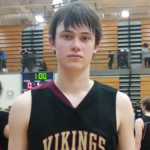 Braden Hudgins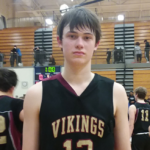 Braden Hudgins 6'6" | SF Forest Grove | 2021 State OR (2021 Forest Grove) to Clackamas
Hudgins carried much of the offensive load in head coach Greg Evers' last season at Forest Grove and was the team's top threat both inside and out. The 6-foot-7 forward ended up averaging 17.2 points and 6.7 rebounds while knocking down over two threes a game. After playing with Elite 24 as an unsigned senior he had interest from practically every level of basketball but decided going to Clackamas under head coach Clif Wegner was the best fit.
"I've had family play under Coach Wegner so I know he's a good coach," Hudgins said. "I think it's a good spot for me to get myself to where I know I can be and get to the level I can be at."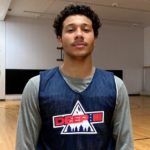 Isaiah Gilliam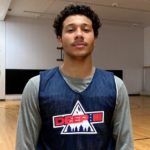 Isaiah Gilliam 6'2" | CG South Albany | 2021 State OR (2021 South Albany) to Clackamas
Initially, Gilliam wasn't supposed to be playing in-state as a senior but after spending the fall at R.O.N. Institute in SoCal, the power guard returned home to put up big numbers at South Albany. He averaged 22.9 points, 9.8 rebounds, 3.4 assists, and four steals on his way to Mid-Willamette Conference Player of the Year honors. Gilliam will begin his career playing at Clackamas, a place where he's familiar with the system.
"I've been talking with them for awhile and they've been one of my top choices," Gilliam said. "They've had a great program in the past and an amazing coaching staff which made it a lot easier to make my decision."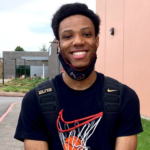 Jha-Barrie Portis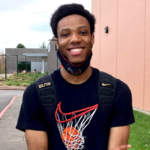 Jha-Barrie Portis 6'1" | CG Southridge | 2021 State OR (2021 Southridge) to Clark
Southridge had a bounce-back year in 2021 and a lot of it had to do with Portis. The 6-foot-1 combo guard was undoubtedly a leader for the Skyhawks and his team-high 14.9 points per game helped earn him First Team All-Metro League honors. Portis will play in the NWAC not far away from home, just north of the Oregon-Washington border at Clark College.
"I think it's a chance to be able to expand my game while seeing collegiate level athletes," Portis said. "It will also give me a chance for exposure which is something I feel like I lacked being a six-foot guard in Beaverton, Oregon. Ultimately I think it's a great pick for me to expand my game and have opportunities to play at a higher level than JUCO."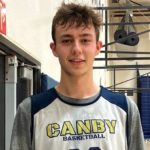 Ben Bailey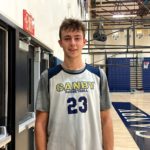 Ben Bailey 6'5" | PF Canby | 2021 State OR (2021 Canby) to Chemeketa
Bailey's senior season started off fairly promising but unfortunately, an injury shelved him the latter part of the season. Nevertheless, the 6-foot-5 forward posted solid numbers of 7.6 points and 5.9 rebounds and showed off the ability to be a solid inside-outside threat. Chemeketa grew enamored with his abilities and kept in contact and thanks to their close relationship, Bailey decided the Storm were the right place for him to begin his college career.
"Overall, I was very impressed by the culture and family that Coach A has built over the past 20+ years," Bailey said. "He was very honest with me and wasn't trying to promise me play time or anything of the sorts. I think I will fit into the program great as I believe I have a strong work ethic and I am truly looking forward to being a part of a family that shares the same goals and aspirations."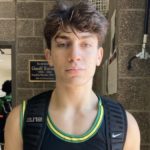 Eli Mesulam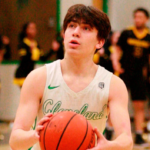 Eli Mesulam 5'10" | PG Cleveland | 2021 State OR (2021 Cleveland) to Spokane
One of the toughest point guards in the PIL the past couple of seasons has been Mesulam, who also excelled with his outside shooting leading 6A in three-point percentage as a junior. The 5-foot-8 point guard caught the attention of a Whitworth assistant who connected him with Spokane Community College and the coaching staff there. Discussions led to an offer and once he got a look at campus, Mesulam was sold that it would be the right place for him.
"I like the city a lot, the program is really good, and the coach seems very enthusiastic about me," Mesulam said. "I'm excited to go up to campus soon."