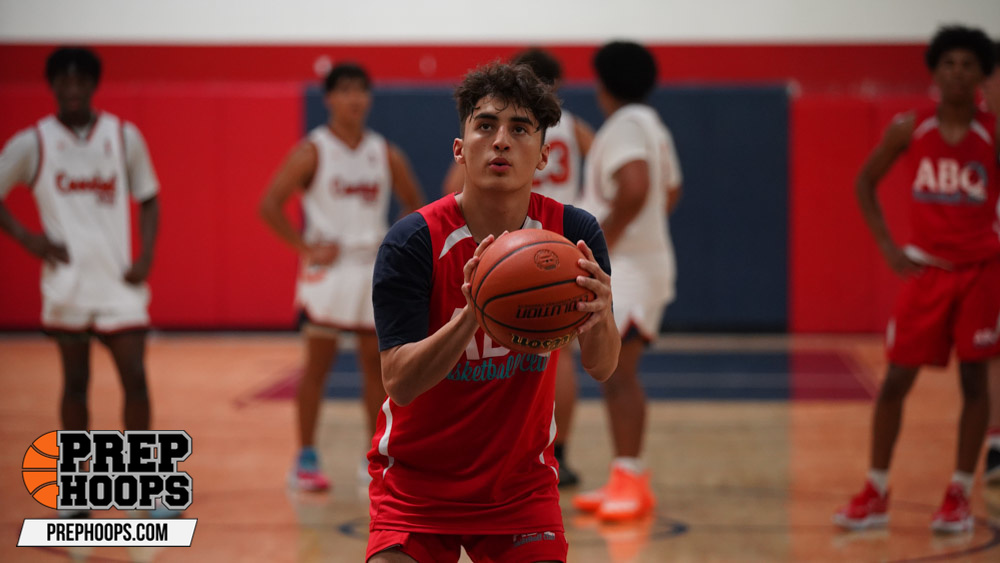 Posted On: 08/25/21 1:17 PM
I got to watch a lot of basketball this spring and summer, and there were a lot of players in New Mexico that stood out while playing in both local, and national tournaments! Now that school year has begun, and the basketball season is only three months away, I want to begin highlighting the top players throughout the state, and recapping their accomplishments from last season, and over the summer.
6. CG 5'10 Adadrian Jackson Adadrian Jackson 5'9" | CG Socorro | 2022 NM , Soccoro: "Duda" is possibly the best on ball defender in the entire state of New Mexico. He is extremely quick laterally, deceptively strong, has quick hands, and can jump with just bout anyone in the gym. He fights for every loose ball, and has a knack for getting numerous steals throughout every game he plays. He is still developing in to a true playmaker and needs to improve his jump shooting, but he can get to the basket at will, and has an above average ability to finish at the rim.
7. PG 5'10 Kaden Valdez Kaden Valdez 5'11" | PG Volcano Vista | 2022 NM , Volcano Vista: Kaden is one of the best two sport athletes in New Mexico. The standout wide receiver can really shoot from beyond the arc