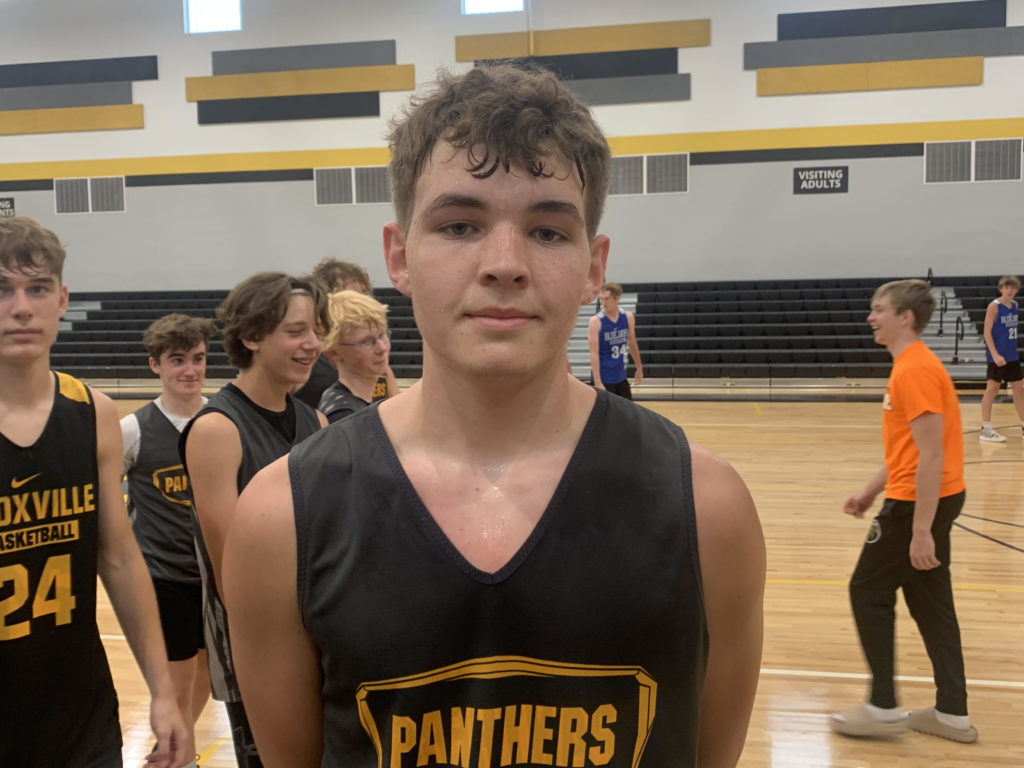 Posted On: 08/27/21 6:11 PM
1.) 2024 Jack Cooley Jack Cooley 6'5" | PF Clarke | 2024 State IA (Clarke) - 48 blocks
Cooley is coming off one of the most productive freshmen seasons in the state last year, averaging 15.2 points, 8.5 rebounds, 3.2 assists, and 2.4 blocks a game. A physical and athletic 6-3 wing, he does a great job contesting shots against smaller players, and often times gets his hands on them.
2.) 2022 Austin Gaffney Austin Gaffney 6'7" | C Storm Lake | 2022 State IA (Storm Lake) - 47
One of two Tornadoes on this countdown, Gaffney is a 6-7 big who does a great job using his length to contest shots without fouling. 
3.) 2022 Kale Krogh Kale Krogh 6'6" | C Ballard | 2022 State IA (Ballard) - 43
Signed to play offensive line at Iowa, Krogh is an intimidating physical presence in the paint with his size and talent. He has great hands and impeccable timing on the defensive end.
4.) 2022 Ethan Combs Ethan Combs 6'6" | C Maquoketa | 2022 State IA (Maquoketa) - 39
A raw 6-6 big man, Combs is very limited offensively, but uses his length effectively on the defensive end, blocking nearly 2 shots a game last season off the bench for the Cardinals.
5.) 2022 Konnor Calhoun Konnor Calhoun 6'6" | C LeMars | 2022 State IA (LeMars) - 38
A big, physical 6-6 forward, Calhoun protects