 Posted On: 08/16/21 1:50 PM
What Class of 2024 prospects are in for big sophomore seasons? Obviously, names like Marcus Allen Marcus Allen 6'4" | SF West Orange | 2021 State FL are a shoe-in. He is phenomenal at 6-foot-6 and offers a nice window on the future of South Florida basketball. In addition, Stone Bureau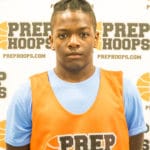 Stone Bureau 6'0" | PG Suncoast | 2024 State FL will have a huge season at Suncoast.
This is a follow-up story from last week...
Reece Randolph Reece Randolph 5'9" | PG Chaminade Madonna | 2024 State FL - Stranahan
Randolph gained some experience in his first varsity season with the Mighty Dragons. You might recall he hit three critical 3-pointers over Blanche Ely at the Kreul Classic. Those type of plays can be building blocks as Randolph embarks on his sophomore season. The 5-foot-8 point guard is quick with a nice handle in the backcourt. His playmaking ability could me more of a factor with 2021's Thaddeus Squire Thaddeus Squire 6'5" | CG Stranahan | 2021 State FL and London Pavilon gone. I mean, an envoy of players will need to replace that production. Randolph could be a key mark in that solution.
Christian Reid Christian Reid 6'5" | SF Mater Lakes | 2024 State FL - Mater Lakes Academy
I don't think there's any question that Christian Reid Christian Reid 6'5" | SF Mater Lakes | 2024 State FL is going to have a monster season. The questions is how big? Reid is a 6-foot-4 guard with