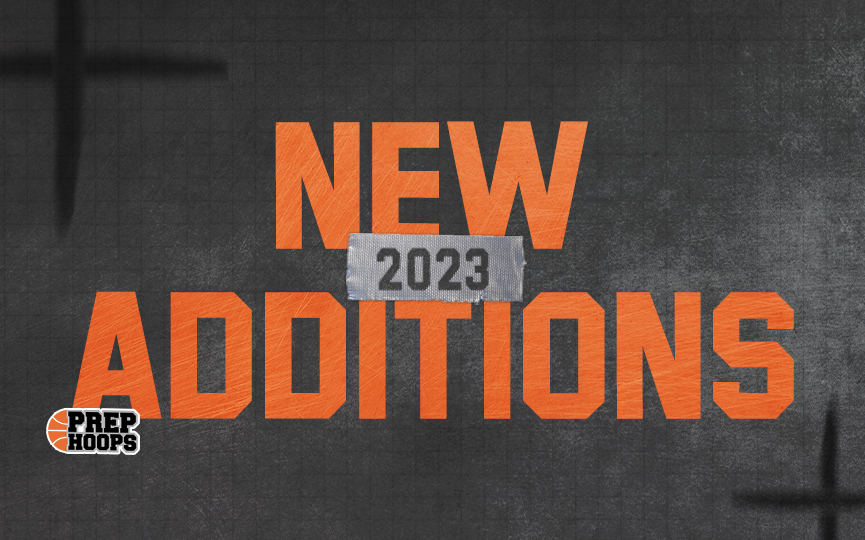 Posted On: 08/3/21 7:34 PM
The 2023 NorCal rankings have been updated, and published. PH will dive into the new additions who have played their way into the rankings. Over the past year there was no way to observe all the deserving prospects to compose a quality list of players, with the resumption of basketball in the Northern California Region; PH was able to get out and see players at various events including the Live July  Periods. Here's our list of top new comers to the rankings.
BJ Davis BJ Davis 6'2" | CG Modesto christian | 2023 State #306 Nation 6'2 CG of Modesto Christian #4
One of the breakout players in NorCal, and California. Davis has been a consistent performer at every high level event he has participated in during the live Spring, and Summer viewings periods in front of college coaches. Showing his all around skill set to play either guard position. We've said it before we'll say it again, he makes players around him better.
Prince Oseya Prince Oseya 6'8" | C Modesto Christian | 2023 State 6'8 F/C of Modesto Christian #11
Oseya  is a rising prospect who'll team with Davis at Modesto Christian. He's long, and runs the court. He's steadily improved his play in the post on both sides. He's a rim protector, and a rebounder right now. His touch around the basket will produce points in the paint.
Andrej Stojakovic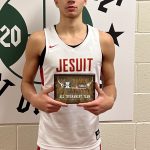 Andrej Stojakovic 6'6" | SG Jesuit | 2023 State #105 Nation 6'6 G of Jesuit #16
We positioned him at guard, the truth is he can play any of the guard spots, and have an effect. He understands the game and plays that way. He has the form, and the shooting touch to make jumpers at mid-range and three. His vision, and handling helps him make pinpoint passes to teammates.
Jake Olson Jake Olson 6'4" | SG Oak Ridge | 2023 State 6'4 SG of Oak Ridge #22
Olsen proved himself to be a capable player down the stretch. In close ball games he's the one you might call a play for, or make sure he gets touches. He shows calmness, and confidence to make the right decision including knocking down a big shot.
Billy Haggerty Billy Haggerty 6'7" | SF De La Salle | 2023 State 6'7 SF/W of De La Salle #30
Haggerty at 6'7 long, and slender will get a chance to show what kind of player he can be. He shows good activity around 15ft and in. He handles okay for his size, and is confident shooting the jump shot in the short corner and high post areas. He has decent footwork inside using a jump hook at times.
AJ Harris AJ Harris 6'4" | SF Piedmont | 2023 State 6'4 W/F of Piedmont # 32
We haven't seen much of Harris, but enough to know he has some tools to work with. He's a big body who can get his own shot going towards the basket with decent handles, and body control. He's clever in doing it, he can hit the mid-range jumper off the dribble. He's a 3pt shooter who can make it, and he's got the size to get some work done inside.
James King James King 6'5" | SF Clayton Valley Charter | 2023 State 6'5 F/PF of De La Salle #35
King understands the game as well as anybody, he's a high energy guy who can have an effect on the game with his play. What caught our attention is his constant chatter on the defensive side of the ball. His offensive skill set will continue to improve. He'll rebound and defend.
Cabrayon Odom Cabrayon Odom 6'7" | PF Antelope | 2023 State 6'6 PF of Antelope #36
A big, strong inside presence who can be dominate in the post when he asserts himself. When he's on balance, and gathers himself not too many players will stop him from scoring inside. His wide base and strength helps him defend taller post players. He's a double-double guy.