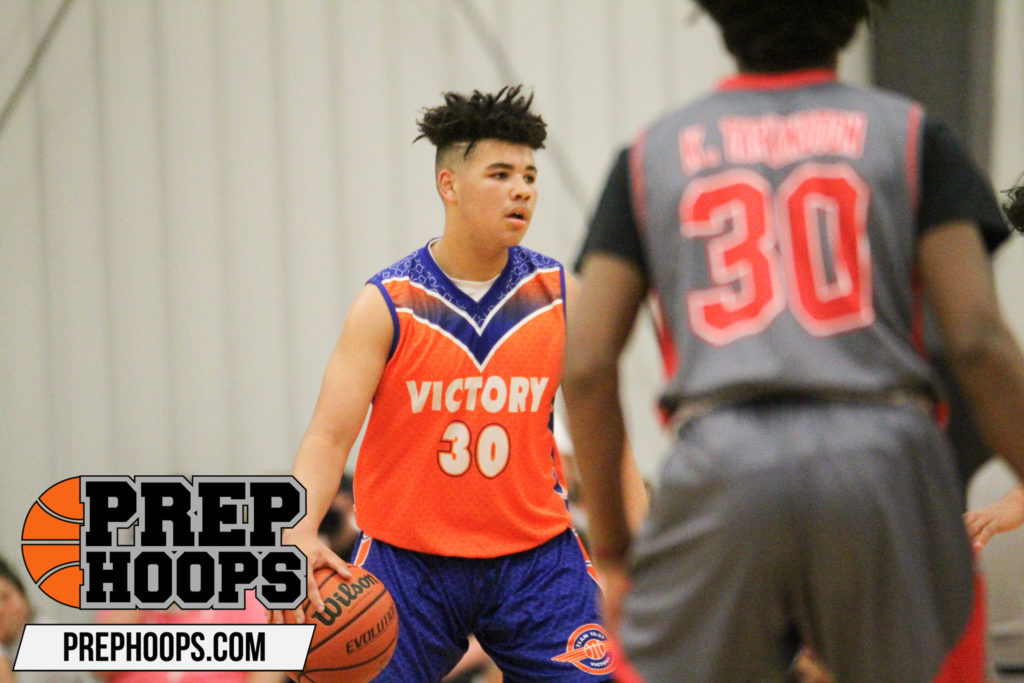 Posted On: 08/26/21 11:10 AM
Whether it was from getting a glimpse of them on the varsity as 9th graders, or from watching them on their summer teams, here are a few big school guards from the 2024 class we can't wait to see this fall:
Mister Cameron, 5-foot-10 point guard, Topeka HS:
The Trojans will be trying to rebuild with a new coach and a generally new cast. Cameron might just be the trigger man to help get things going. He was really good in JV and got some varsity looks as a 9th grader. Cameron is a smooth, slender ball handler who penetrates and sees the floor.
Mason English Mason English 6'2" | SG Pittsburg | 2024 State KS , 6-foot-2 shooting guard, Pittsburg HS (pictured):
There aren't many more intriguing players going into the season than English. Pittsburg must find some way to replace the offensive production Javon Grant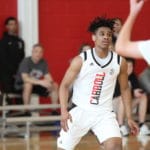 Javon Grant 5'11" | PG Pittsburg | 2021 State KS provided – which was a ridiculous 30-plus points most nights. English is nothing like Grant. He's a big-bodied guard who won't move at light speed like Grant did. But English produced some eye-popping stats this summer, due primarily to his brilliant outside shot. How it will translate to the high school game will be interesting to see.
Zaxton King, 6-foot-1