We take a look at breaking down our 2024 watch list by taking a look at part one of just some of the top guards in the class. Here's just some of the top point and combo guards we have seen so far in the 2024 class.
Tyler Bailey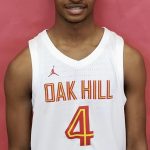 Tyler Bailey 6'3" | PG Oak Hill Academy | 2024 VA | 6'3" | Oak Hill Academy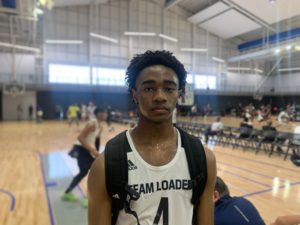 "Tybo" was the rare freshman that actually played a good bit for Oak Hill Academy, and he'll be one of the first guys off the bench for them behind top 10 2023 guard Caleb Foster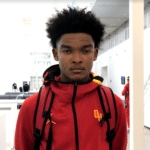 Caleb Foster 6'4" | PG Oak Hill Academy | 2023 State VA next year. Bailey is on his way to being a nationally ranked player as well, as he already has good size, a killer instinct and the ability to score it and make plays for others with ease. He's a three level scorer who's strong when he gets downhill and he sets the tone on both ends of the floor.
Ben Hammond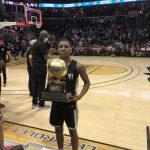 Ben Hammond 5'10" | PG Paul VI | 2024 State VA | 5'8" | Paul VI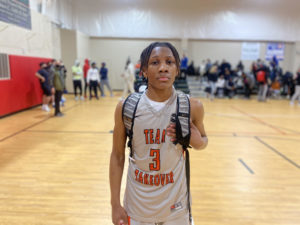 Hammond is the next in a long line of talented guards for PVI and he's learning from the perfect mentor in senior and Michigan commit Dug McDaniel, who Hammond plays a lot like. He's an incredibly fast lead guard who thrives in the open court with his end-to-end speed, he has a lightning quick first step and he is a great playmaker when he gets in the lane. He needs to work on his perimeter shooting but he's also a lock down defender who can pick up 94 feet and hound ball handlers.
TJ James TJ James 6'1" | PG Salem (VB) | 2024 VA | 6'1" | Salem (VB)
James is an emerging name in the Virginia Beach area after a good summer with Team Push, and he has a lot of potential moving forward. He's a long and athletic guard that uses his length to cause problems defensively, he can put it on the deck and make plays for others and he's already a good shooter with a lot of confidence. He's part of a young guard group in the 757 that will be fun to watch grow.
Tavarres Riley Tavarres Riley 6'1" | PG Freedom-Woodbridge | 2024 State VA | 5'11" | Paul VI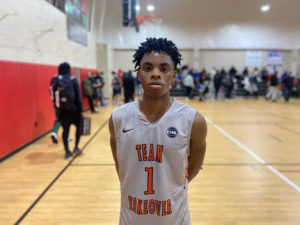 Riley will be in the backcourt with Hammond the next three years and they compliment each other well as Riley is a combo that can play either guard position. He plays with a good motor and toughness, he's shifty off the bounce and he can make shots off the bounce and finishes at the rim consistently. He needs some polishing moving forward but he has a great base skill set and with the work he puts in he should be very good in the future.
Del Jones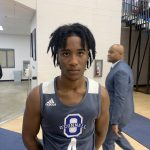 Del Jones 6'3" | CG Bishop O'Connell | 2024 VA | 6'2" | Bishop O'Connell
Jones is already getting a lot of college attention as he has a blend of size, athleticism and skill set already at both guard positions that's very impressive, and he is just starting to scratch the surface too. He's a good athlete with good speed and explosion around the basket, he can make shots from deep with consistency and he's strong and able to guard on the basketball very well too. He's still growing and will continue to improve and he could end up being among the top guards in the state when it's all said and done.
Brayden Thorne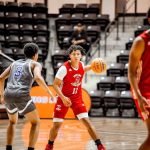 Brayden Thorne 6'1" | PG Catholic | 2024 State VA | 5'11" | Catholic
Thorne spent last year at Ocean Lakes and will head across town to go to Catholic in the TCIS and he's going to be a welcome addition to an already good backcourt. The 5'11" guard is very strong and plays with great balance, he's skilled as both a scorer and a floor general and he plays with great poise and pace as a young guard. He can score it efficiently but also is an excellent set up man and a natural leader as well.