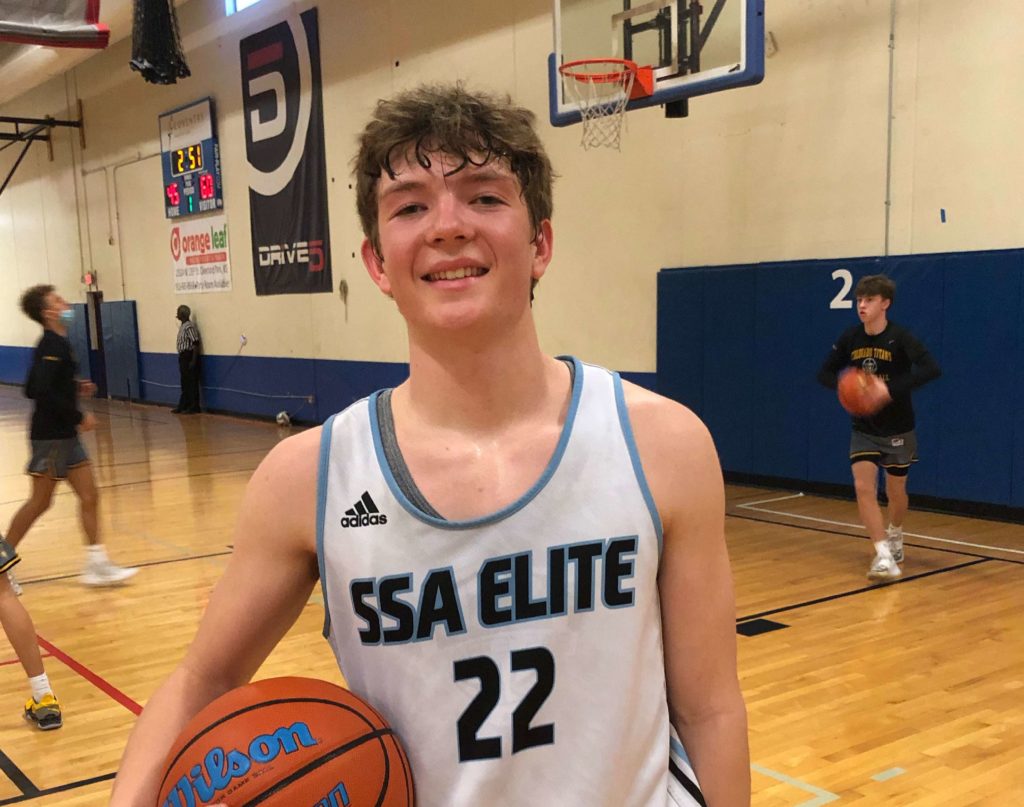 Posted On: 08/24/21 9:42 PM
Freshmen don't often get a lot of playing time at the bigger schools. But at some small school programs, some 9th graders made big impressions last season. These guys will bear watching for even bigger sophomore campaigns
In the following cases, these 2024 teammates should be important parts of their teams this year:
Cheylin:
Pablo Bermudez, 6-foot guard
Logan McCarty, 5-foot-11 guard
Cheylin had veterans to rely on last year, but they needed their 2024 class to provide a ton of minutes of support. Bermudez and McCarty led the group, combining for about 17 points per game. They were both ball hawks at the defensive end, combining to rip off 5.7 steals a game. McCarty was a stat-sheet stuffer, adding 2.6 rebounds and 2.6 assists.
Hugoton:
Emmett Gaskill, 6-foot-2 shooting guard (pictured)
Griffin Heger, 5-foot-8 combo guard
Alexis Jimenez, 5-foot-10 point guard
The three Western Kansans' got a ton of exposure this summer with the SSA Hoops Elite club. They are all very competent ball handlers and open-court performers, who can shoot and drive. But they are each a little bit different as well, bringing a little something unique to the table. Gaskill and Heger got a small introduction to