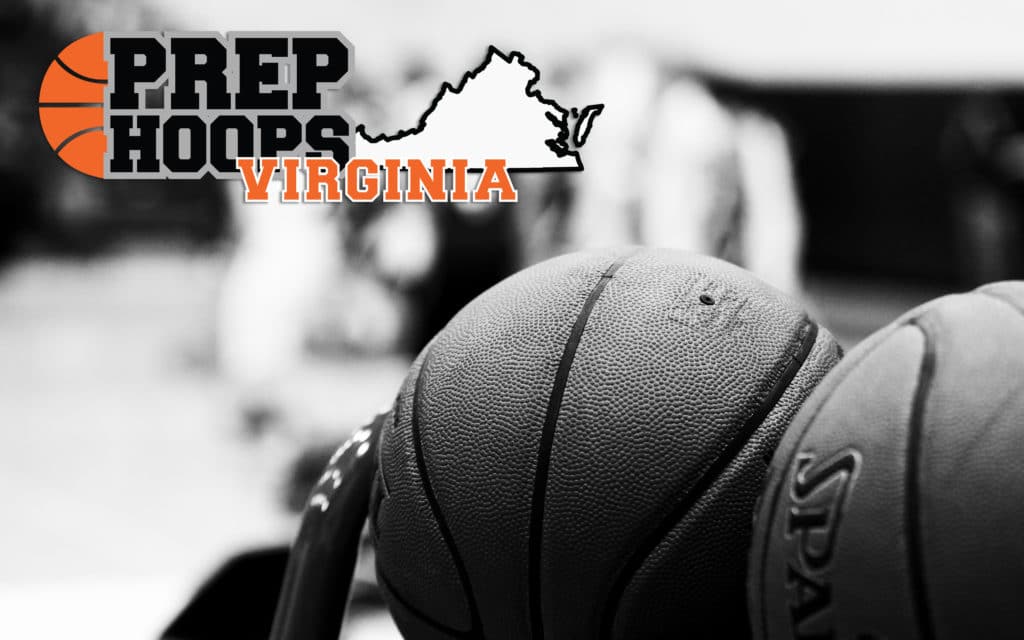 Posted On: 08/6/21 2:45 PM
Throughout the summer, we have watched players and teams from all classifications to attempt to put together the best and most comprehensive list of prospects throughout the state of VA. We have already put out updated 2022 and 2023 rankings list over the past few months, and now it's time for our first list of the rising sophomore class as we have put together a watch list of over 50 players in the 2024 class.
Take a look at this free preview of the 2024 watch list, and be sure to stay tuned for more content on the 2024 class list.
Take a look at all of the full rankings below.
Rankings to Come
Usually around this time we would be presenting a rankings for the rising sophomore class, however with the way this past year has gone it was going to be very difficult to do that while being accurate and confident in what we did since we didn't have a lot of opportunities to evaluate talent the way we usually do. So as a compromise, we decided to compile a watch list of the players we have seen and continue to evaluate so we can hopefully have one coming up around the next rankings rollout.
Some Big Time Early Prospects
While we didn't do a rankings, we have seen some very high level talent already. I'm not confident in saying who I would put as our number one prospect if we did do a rankings, but here's a list of a five guys we would consider.
Tyler Bailey Tyler Bailey 6'3" | PG Oak Hill Academy | 2024 VA | 6'3" PG | Oak Hill Academy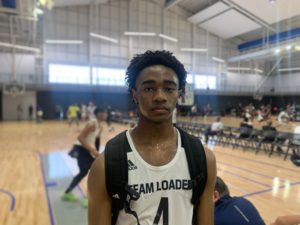 "Tybo" as he's known by teammates and coaches is a dog of a lead guard who brings it every time he's on the floor and has a body and skill set beyond his years. He's a natural alpha dog who can score it in bunches in a number of ways, he can make plays for others and he brings it on the defensive end too.
Darren Harris Darren Harris 6'6" | SF Paul VI | 2024 VA | 6'6" WG | Paul VI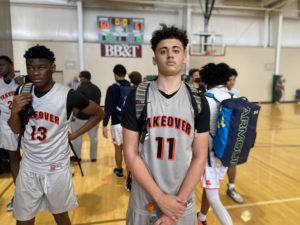 Harris projects as a high major shooter with his size and deep range and consistency from deep, and he played very well for PVI in the limited games they were able to play last season. He played with Takeover's 16U team and was one of their top players as he showed deep range and great confidence from deep, he has a high IQ and he competes on both ends.
Isaiah Abraham Isaiah Abraham 6'6" | SG Highland School | 2024 VA | 6'6" WG | Highland School
Abraham may have the most upside of anyone on this list, as the 6'6" guard is a freak athlete that plays way above the rim and can simply make plays most players his age can't make. He's smooth off the bounce and can get in the lane at will, he can score from multiple levels and he has unreal potential on the defensive end moving forward.
Manny Okitondo Manny Okitondo 6'8" | C Oak Hill Academy | 2024 VA | 6'8" C | Oak Hill Academy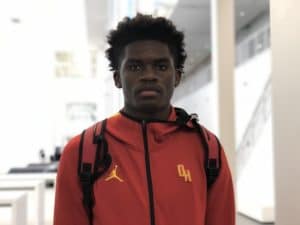 Okitondo is a little raw, but he has big time upside and showed plenty of it in his first year at Oak Hill Academy playing on a national stage. He's very strong for his age and plays with a good motor, he's already explosive and playing well above the rim on both ends of the floor and he has good hands and good touch in the paint as well.
Eli DeLaurier Eli DeLaurier 6'8" | PF Miller School | 2024 VA | 6'8" PF | Miller School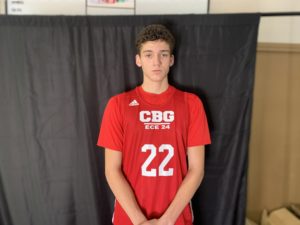 DeLaurier is from a basketball family and his oldest brother Javin played at Duke, and he's well on his way to being a high major player himself. He's long and mobile and runs the floor hard, he can step out and make shots out to the three-point line and he can guard multiple positions and is willing to do the dirty work as well.
Deep Looking Class
As it has been with the 2023 class, this class looks like it's going to be very deep and has players from all over the state and in almost every position. While it's hard to determine what level players this young will be due to the fact that there's still so much growing and developing left to do, there's a good amount of talent across the board and we have only begun to see all of the players that should be involved in the rankings when it's all said and done.
The Private School Push
While there's obviously tons of kids at both public and private schools in the rankings, we're starting to see the amount of kids who choose private schools early increasing. Especially in the NOVA area and the 757 area, kids aren't waiting to join private schools after a few years, schools are actively pushing to get kids to enroll early and play the statewide competition that a private school can offer. Throw in the fact that there's multiple kids in the rankings who reclassified already and you're seeing the trend of high school basketball.
Positional Breakdown
PG: 14
CG: 7
SG: 8
SF: 11
PF: 8
C: 3